The 49ers figure to return from their Week 9 bye much healthier. They designated three players — Elijah Mitchell, Colton McKivitz, Azeez Al-Shaair — to return from IR and saw a few others return to practice this week. Arik Armstead was not in either group.
Armstead, who has not played since Week 4, remains sidelined. Kyle Shanahan specified what the veteran defensive lineman is battling for the first time this week, indicating Armstead is working his way back from a stress reaction and hairline fracture in his left fibula, Eric Branch of the San Francisco Chronicle notes.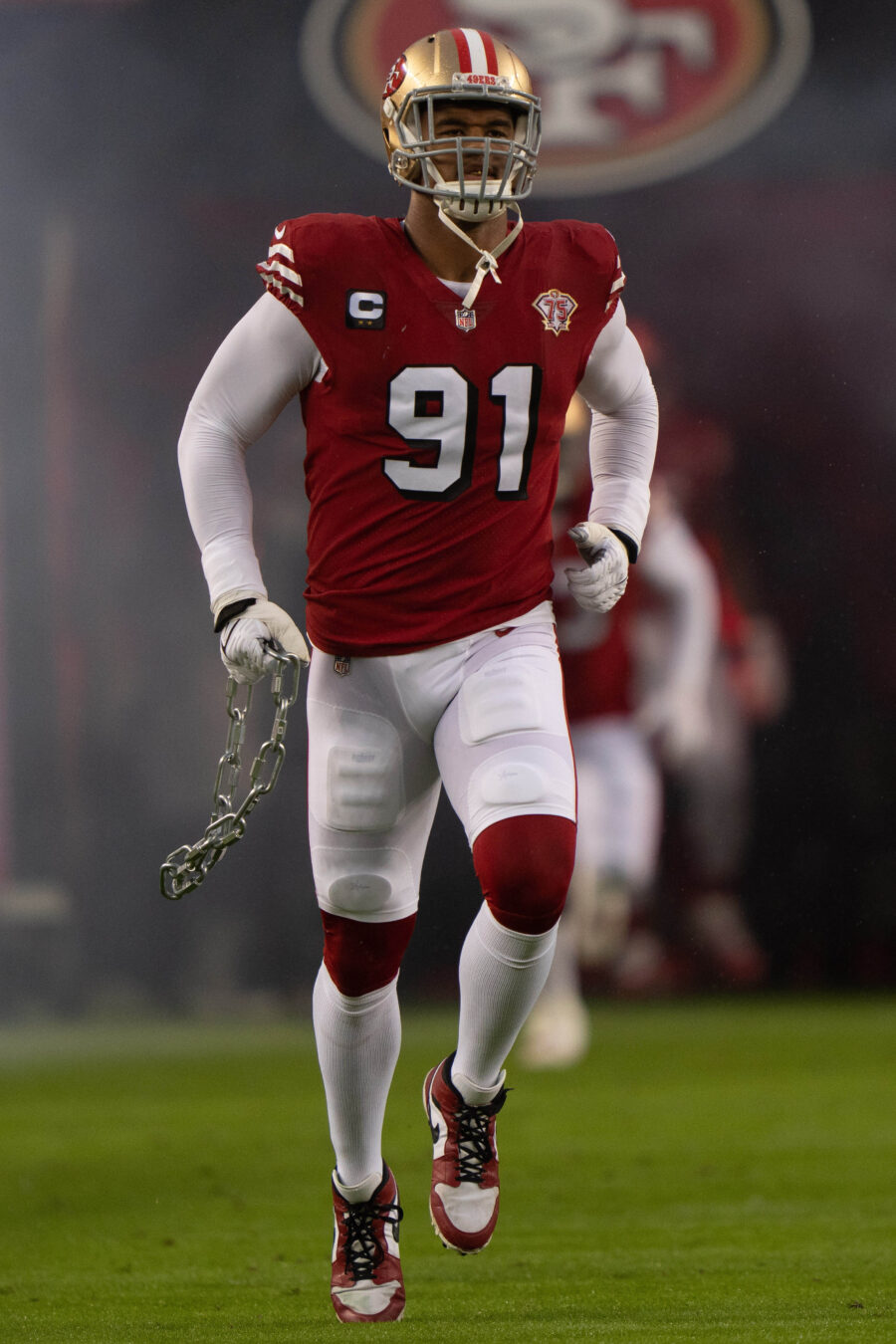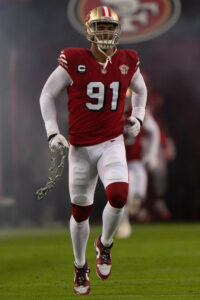 While not on the same level as a broken leg, this hairline fracture has defined Armstead's eighth NFL season. The 49ers having not placed the former first-round pick on IR provides some indication the team expects him back, but Armstead has already missed four straight games because of this injury. Armstead, 29, also dealt with a foot injury this season. His absence has hurt the 49ers, who have shown elite defensive capabilities when they are relatively close to full strength.
San Francisco has been shorthanded at every defensive position over the course of this season. The team has been hardest at defensive tackle. Both Week 1 starters — Armstead and Javon Kinlaw — have missed much of this campaign. Still, San Francisco enters Week 10 ranked atop the league in total defense. During games Armstead has played, the 49ers are allowing 2.8 yards per carry. In games he has missed, the total ballooned to 3.8, per Branch.
Injuries plagued Armstead during the early part of his career. He missed eight games in 2016 and 10 in 2017. But the former No. 17 overall pick suited up for every 49ers contest from 2018-21. The 49ers re-signed Armstead to a five-year, $85MM deal on the same day — March 16, 2020 — they agreed to trade DeForest Buckner to the Colts. The elder Oregon alum has rewarded the 49ers' faith, being a key part of their Nick Bosa-led defensive lines over the past four seasons. Pro Football Focus ranked Armstead as a top-20 interior D-lineman from 2019-21.
Kinlaw is on IR. Swelling and soreness in the former first-rounder's surgically repaired did not recede as quickly as the team anticipated, according to The Athletic's Matt Barrows (subscription required). The third-year D-tackle has been out since Week 3. The 49ers have used three of their injury activations already. Activating Mitchell, Al-Shaair, McKivitz and defensive end Jordan Willis, who returned to practice on Wednesday, would limit the team's flexibility down the stretch. It would surprise to see all four activated, but each being back at practice puts that scenario in play. Those activations, as teams can only move eight players off IR this season, could affect Kinlaw's chances of playing again this season. It will be interesting to see how the 49ers proceed here.
The 49ers released Dee Ford after he ran into chronic injury trouble. Kinlaw, who underwent reconstructive knee surgery during the 2021 season, has seen a lingering injury alter his career path as well. With Kinlaw acknowledging knee pain would be an issue again this season, his 2022 absence stands to have a bigger impact on his career compared to Armstead's. The 49ers have used Kevin Givens and Hassan Ridgeway as their primary DTs this year. Kinlaw will be eligible to return to practice next week, though it is uncertain the South Carolina alum will be ready.
Follow @PFRumors