In the latest of the Odell Beckham Jr. saga, an incident at the Miami International Airport led to a confrontation with the Miami-Dade Police Department, first reported by Tom Pelissero of NFL Network. Beckham left the scene without further incident and no charges are expected to be filed against the NFL receiver.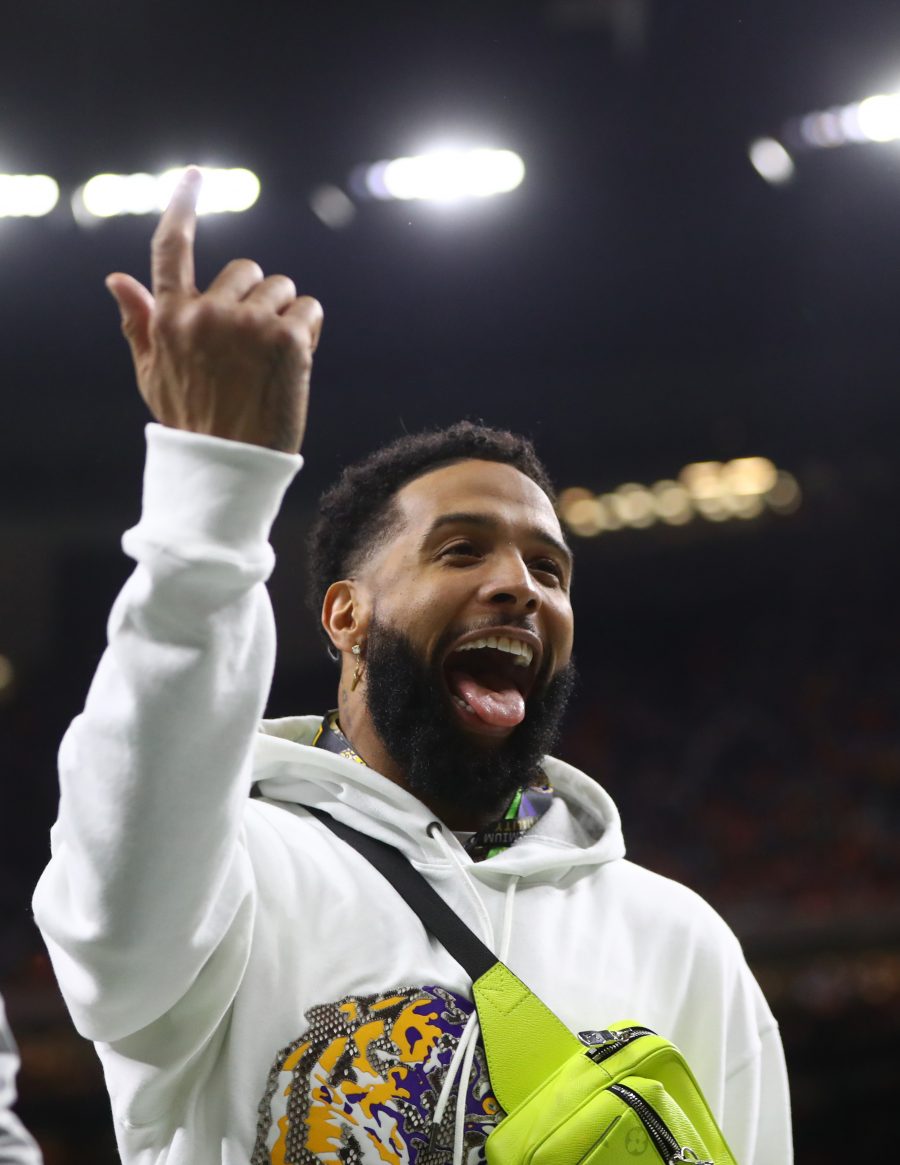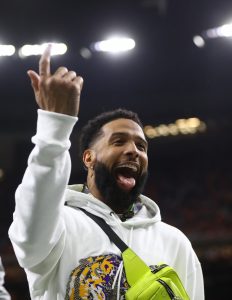 On what was likely intended to be a free agent visit to his former team, the Rams, Beckham boarded a flight with a destination of Los Angeles. A statement from American Airlines reported that the flight "returned to the gate before takeoff due to a customer failing to follow crew member instructions and refusing to fasten their seatbelt," according to Ian Rapoport of NFL Network.
The report from Miami-Dade PD referred to the incident as a "medical emergency," responding to a call from the flight crew. The report claims that a concerned flight crew attempted to wake Beckham to ask him to fasten his seatbelt. Beckham appeared to be drifting in and out of consciousness, making the flight crew fear for his health. Thinking him seriously ill and concerned about how his condition may worsen on the five-hour flight, the flight crew called for emergency services.
When officers arrived, Beckham reportedly refused the flight crew's requests to exit the aircraft. The entire aircraft was eventually deplaned, and Beckham was instructed by the authorities to exit, as well. Beckham complied with the officers' request and was escorted to a "non-secure area of the terminal" where he was able make new flight arrangements.
A statement from Beckham's attorney, Daniel Davilier, provided by Rapoport, attempts to ensure that the narrative of this incident does not reflect poorly on his client. In the statement, Davilier calls the flight crew "overzealous," explaining that Beckham was simply performing his long-flight routine of sleeping with a blanket over his head. He claims that, since the flight crew was able to wake Beckham back at the terminal, they shouldn't have had any issues waking him on the tarmac. Davilier emphasizes that Beckham was "at no time…disrputive or combative."
Beckham appears fine after the incident. In a series of tweets, Beckham exclaimed a disbelief for what he had gone through, chalking it up as a non-serious event. This is just the latest in what has been a fairly eventful free agency for the veteran wide receiver. He is still reportedly expected to visit his other former team, the Giants, before planning visits with the Bills and Cowboys, as well.
Follow @PFRumors