Rams quarterback Matthew Stafford is missing his second game of the season today in concussion protocol. With the Rams at 3-7 coming into today with seven games left in the season, there are some questions on how to handle the 34-year-old's health for the rest of the year.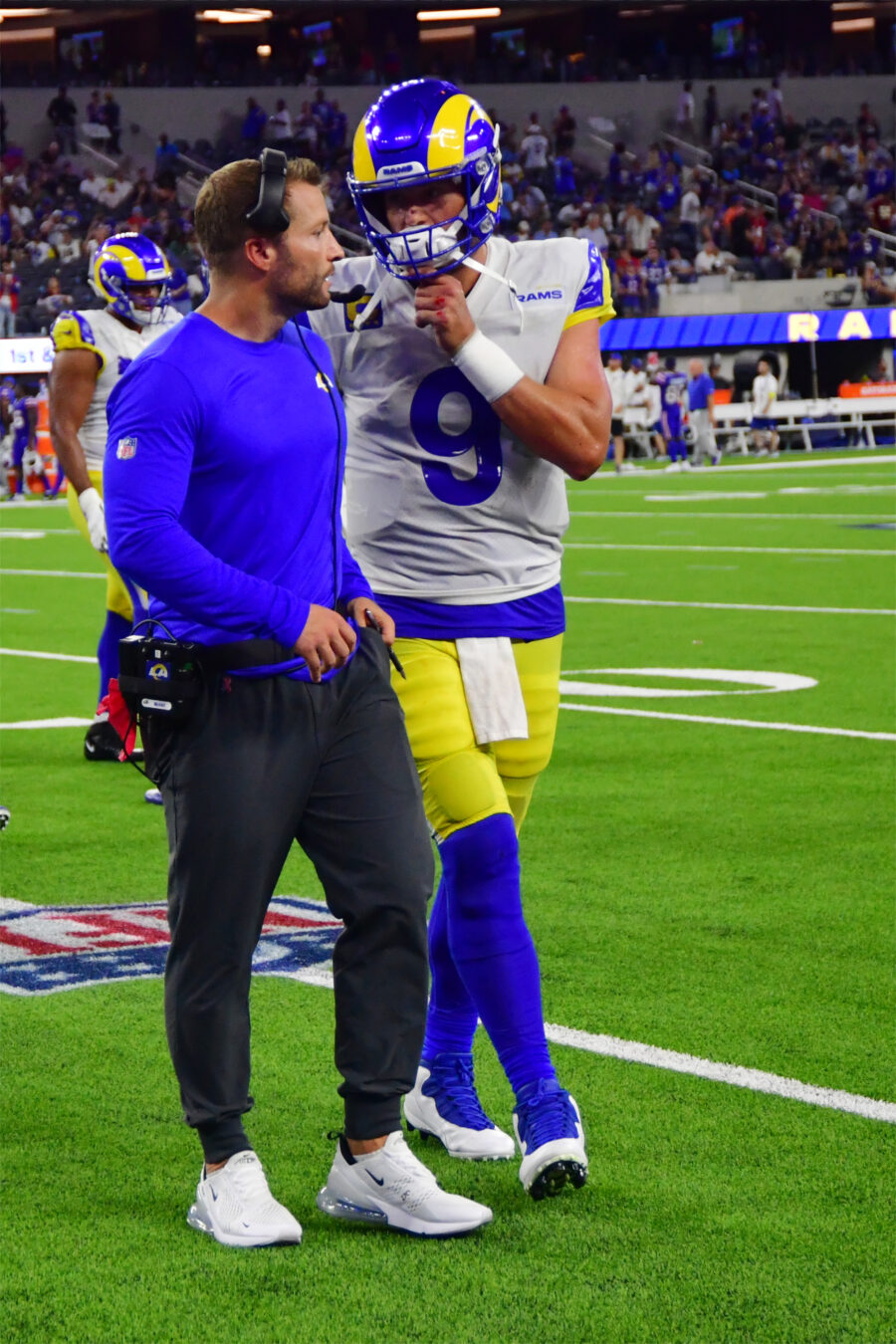 Stafford's first missed game due to a concussion a couple weeks ago was the result of Stafford self-reporting symptoms following the team's Week 9 loss to the Buccaneers. He was placed in concussion protocols and sat out the division contest against the Cardinals the next week.
This time, Stafford was experiencing what are called crossover symptoms that could seem like a concussion but may not be. In the team's recent loss to the Saints last weekend, Stafford was pulled from the game when he experienced a stinger to his neck. He began to feel numbness in his legs, which can be a sign of head or neck injury, and since the Rams were not able to rule out a concussion during the game, Stafford was held out and placed in concussion protocol.
Looking at the Rams' plans for the remainder of the season, we begin to get conflicting reports. Ian Rapoport of NFL Network claims that multiple sources have said "there are no current plans to shut down Stafford for the remainder of the season." In another report, the Rams reportedly "are uncertain when or if (Stafford) will return this season," according to Adam Schefter of ESPN.
Rapoport claims that, despite the team's record, Los Angeles hopes to return Stafford to the field when he's cleared in order to perhaps make a push for a wild card spot down the final stretch of the season. Schefter doesn't rule out that possibility but emphasizes that, similar to the injury to wide receiver Cooper Kupp, the Rams "feel there is no need to rush back an injured player," after losing four straight games and six of their last seven.
In the meantime, while they determine how to proceed, they are getting a look at their backup options. After John Wolford started during Stafford's first absence, Bryce Perkins, who went undrafted out of Virginia in 2020, is currently playing in his first career start against the Chiefs today.
Follow @PFRumors