Melvin Gordon has been unemployed since Tuesday, when his Broncos tenure came to an end and he passed through waivers unclaimed. The veteran running back believes that situation will change soon, however.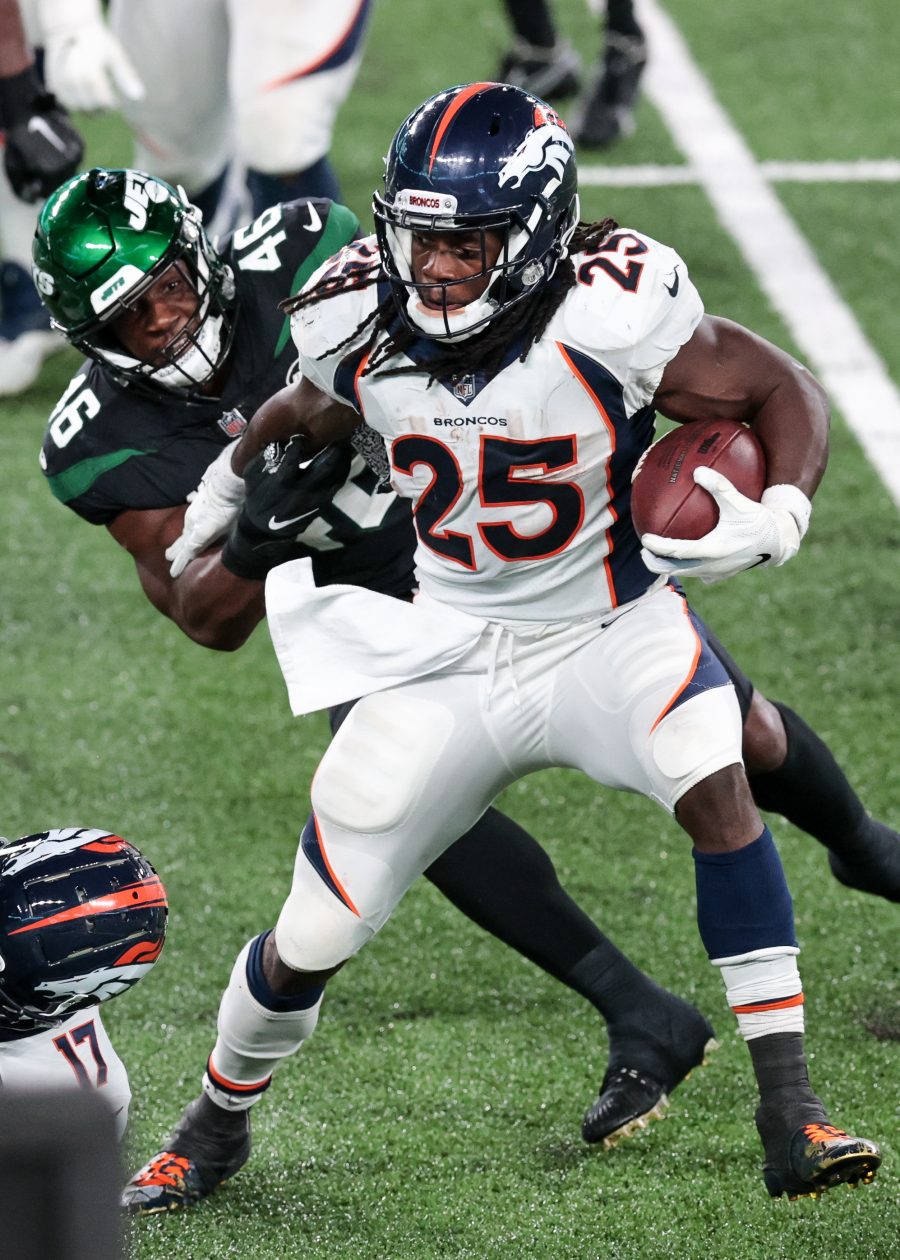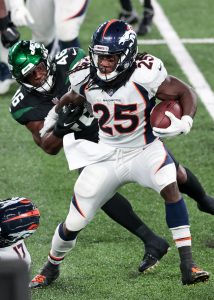 In an interview with Mike Klis of 9News, Gordon addressed his Denver departure, which came about after his underwhelming season continued on Sunday. The Broncos' overtime loss to the Raiders saw the 29-year-old post 31 rushing yards on eight carries, extending his streak of games averaging less than 4.0 yards per carry to eight. Most notably, though, was the fact that Gordon fumbled for the fifth time this season – an issue which remained present throughout recent seasons.
"No, that wasn't even mentioned," Gordon said, though, when asked if his ball security struggles played a role in the team's decision to move on from him. "It was crazy when I'd seen that. Because [general manager] George [Paton], when he talked to me, he didn't mention anything about that. He knew what type of environment it was for me. He knew how I felt toward my situation there and he told me about the fan base and how it's been tough for me and said he didn't want to put me through this anymore and with our situation it was probably best."
The former first-rounder added that "several teams have expressed interest" in adding him as a free agent for the stretch run. Playoff-bound clubs are among those, including some who would be willing to add him to their practice squads for a short period before elevating him to the active roster. While such a scenario seemed highly unlikely entering the campaign after he re-upped with Denver this offseason, it would allow him to rebuild some value heading into 2023.
Gordon has averaged just 3.5 yards per carry in 2022, matching his rookie season for the lowest such mark of his career. The Broncos' injury-riddled offense has played a role in that lack of success, but his 2,275 scrimmage yards and 20 touchdowns scored between 2020 and 2021 in Denver could appeal to contending teams looking for backfield depth.
Reflecting on his time as a Bronco, the Wisconsin alum said that "there were times I felt like I was a scapegoat," but added that he has "no hard feelings" towards the organization or its fans. If his stated level of interest is true, he should start his next football chapter in the near future.
Follow @PFRumors