OBJ watch remains in full effect. As Adam Schefter of ESPN.com writes, free agent wideout Odell Beckham Jr. is hoping to sign with a club by the end of November, and it appears there are five legitimate suitors: the Bills, Chiefs, Cowboys, Giants, and 49ers.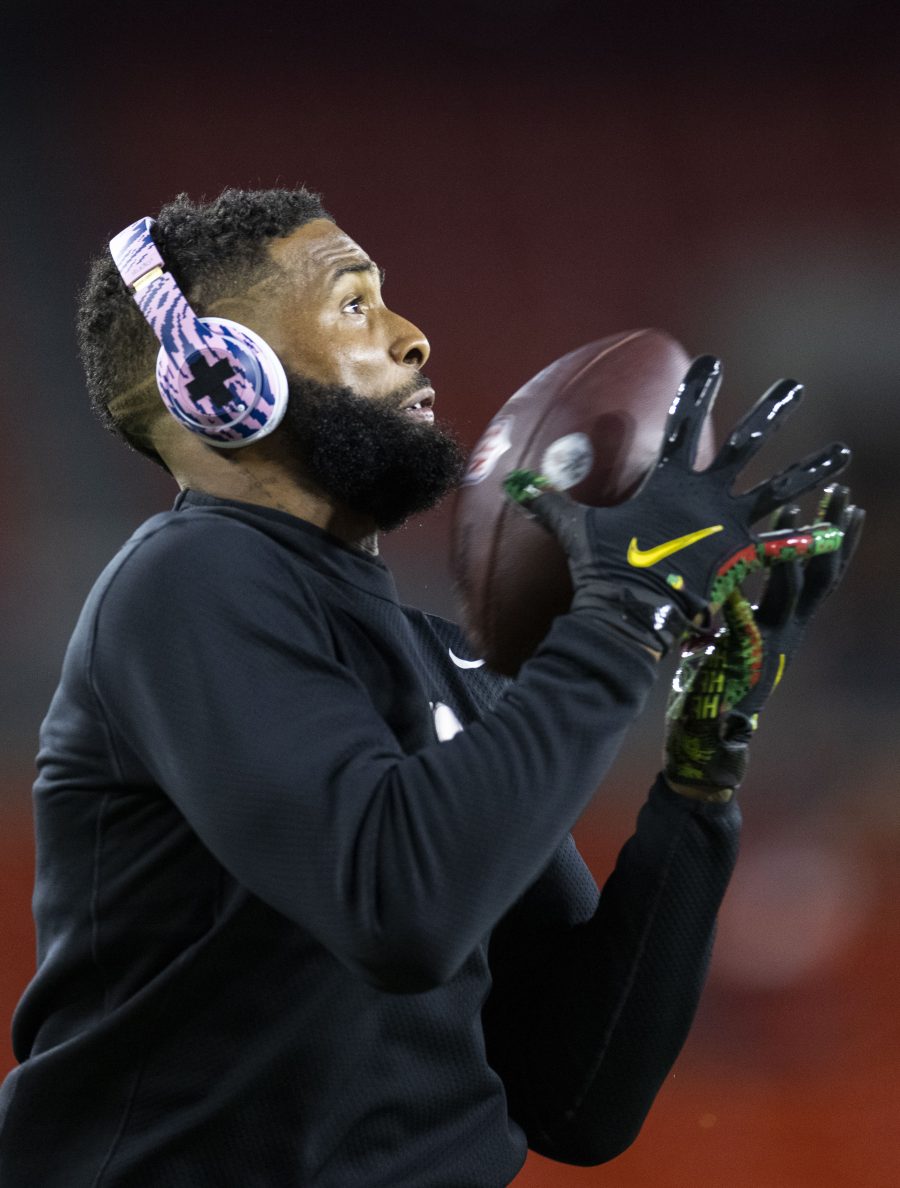 While the first four teams on that list have been mentioned as potential landing spots before, the 49ers are a new entrant in this year's Beckham sweepstakes. The Niners were reportedly on OBJ's shortlist of preferred destinations when he was cut by the Browns last November, but they had not been a part of the 2022 rumors. The 5-4 club currently occupies the seventh and final spot in the NFC playoff picture and made a bold move to acquire former Panthers RB Christian McCaffrey prior to the trade deadline. Beckham would further bolster a talented skill-position group that includes McCaffrey, Brandon Aiyuk, Deebo Samuel, and George Kittle.
Recent reporting indicates that the Cowboys have emerged as the frontrunners here, and neither Schefter nor Jonathan Jones of CBS Sports have said anything to contradict that. Indeed, Jones confirms that Beckham is looking to join a high-profile contender that plays in a warm-weather city, and the Cowboys meet all of those criteria. On the other hand, a cold-weather climate is not necessarily a dealbreaker, so Super Bowl favorites like the Bills remain in play. There is also the possibility that a dark horse candidate swoops in at the last minute, while disappointing would-be contenders like the Rams and Packers seem to have fallen out of the race.
Although Schefter reports that Dr. Neal ElAttrache is prepared to clear Beckham for all activities, one of Jones' sources says the wideout might not be ready for game action until Week 14 or 15. Another executive told Jones that all of the rumors surrounding Beckham are "creating the illusion of a market," and while it is fair to be skeptical of what Beckham can offer for the remainder of the 2022 season, the reports of widespread interest in his services appear legitimate.
In fact, Schefter's sources say that Beckham could land a payout in line with those of Bucs WR Chris Godwin and Chargers receiver Mike Williams (albeit on a prorated basis). Godwin and Williams enjoy a $20MM AAV, and assuming the market for Beckham is as robust as it appears, he could earn a $5MM salary for the final quarter of the season. Beckham continues to push for a multi-year pact, and if a team is willing to honor that request, it would be better-equipped to absorb such a salary, which would otherwise be difficult to do at this point in the season.
Regardless of what he makes for the rest of the 2022 campaign, Beckham may need to accept a contract comprised primarily of non-guaranteed money in the future in order to secure a multi-year contract, as Jones observes.
Follow @PFRumors