NOVEMBER 20: Kupp is expected to miss six to eight weeks, per Adam Schefter of ESPN.com. As we are presently in Week 11 of the season, that timeframe means that, if the 3-6 Rams cannot climb back into the postseason race, Kupp will be shelved for the remainder of the year.
NOVEMBER 15: Cooper Kupp avoided missing any time after his Week 8 ankle injury, but his latest issue will force an extended absence. The All-Pro wide receiver is heading to IR, Sean McVay said Tuesday.
The Rams' top weapon will undergo surgery to repair his high ankle sprain Wednesday. Kupp must miss at least four games. With the Rams having already had their bye week, the reigning Offensive Player of the Year will be out until at least Week 14. This will be Kupp's longest absence since his 2018 ACL tear.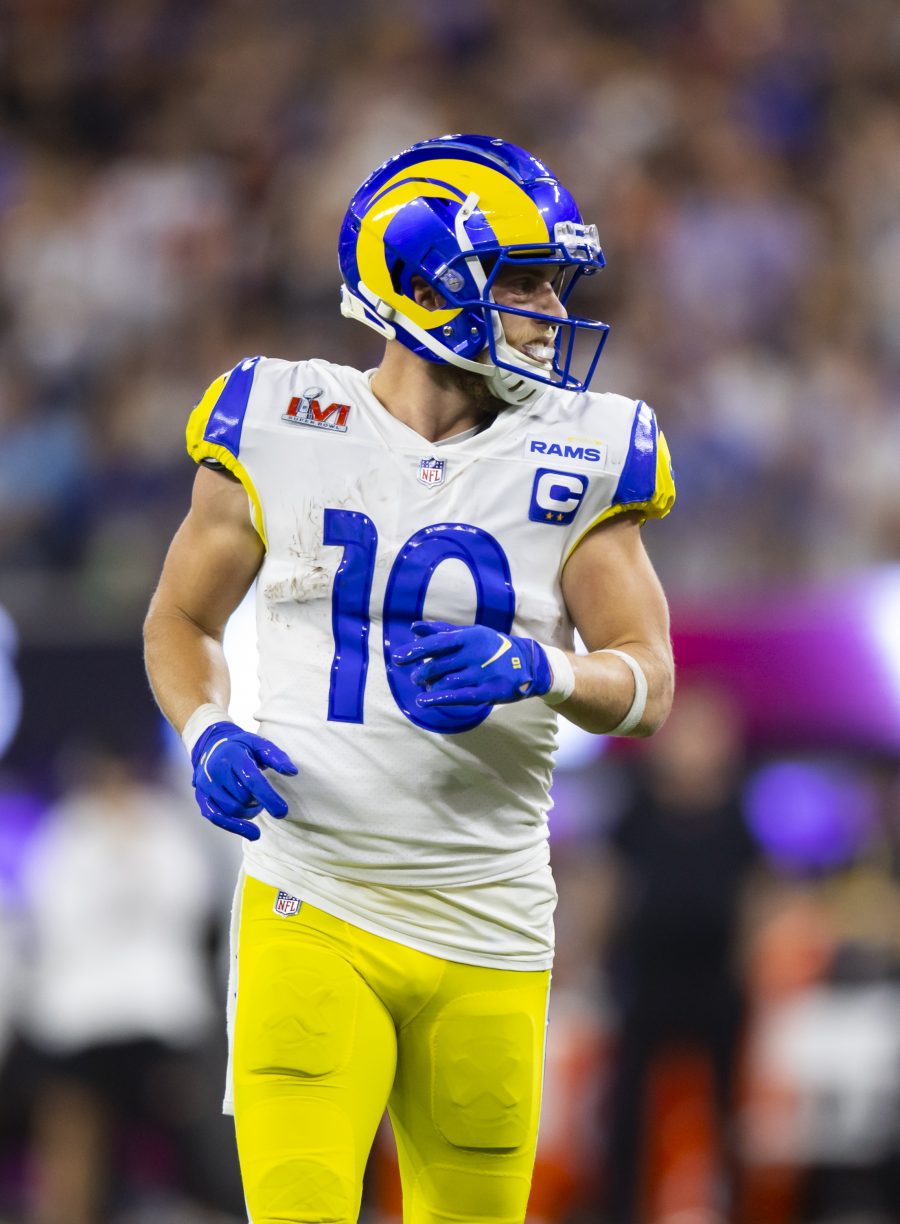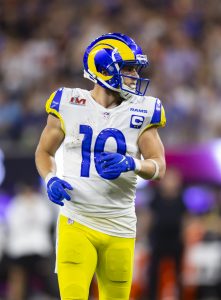 While that Rams team withstood Kupp's knee malady and trekked to Super Bowl LIII, this edition has been Kupp-dependent throughout the season. Kupp's 812 receiving yards are more than double the Rams' second-leading pass catcher. The defending champions have neither been able to run consistently nor have they found UFA addition Allen Robinson as reliable as the likes of Robert Woods or Brandin Cooks, the since-traded receivers who helped the Rams' 2018 team push past Kupp's setback. Given a three-year, $46.5MM deal with $30MM fully guaranteed, Robinson has 29 receptions for 292 yards and two touchdowns this season.
Kupp, 29, has also become a different player since his previous injury. The former Division I-FCS prospect posted one of the all-time great receiving seasons in 2021, catching 145 passes for 1,947 yards and 16 touchdowns. He topped that triple crown regular season with 478 playoff yards. Only Larry Fitzgerald (546 in 2008) has accumulated more in one postseason. Kupp's 2,425 cumulative receiving yards last season shattered an NFL record, and the Super Bowl LVI MVP parlayed that staggering leap into top-five receiver money.
The Rams tore up both Kupp and Aaron Donald's deals this offseason, despite each having more than one season remaining. Kupp's $26.7MM-per-year deal runs through 2026. The contract included $35MM fully guaranteed, but an additional $35MM will shift from an injury guarantee to a full guarantee in March 2023. While Kupp returning late in the season is not out of the question, the 3-6 Rams going through one of the worst Super Bowl title defenses in NFL history may prompt the team to be cautious and shut him down.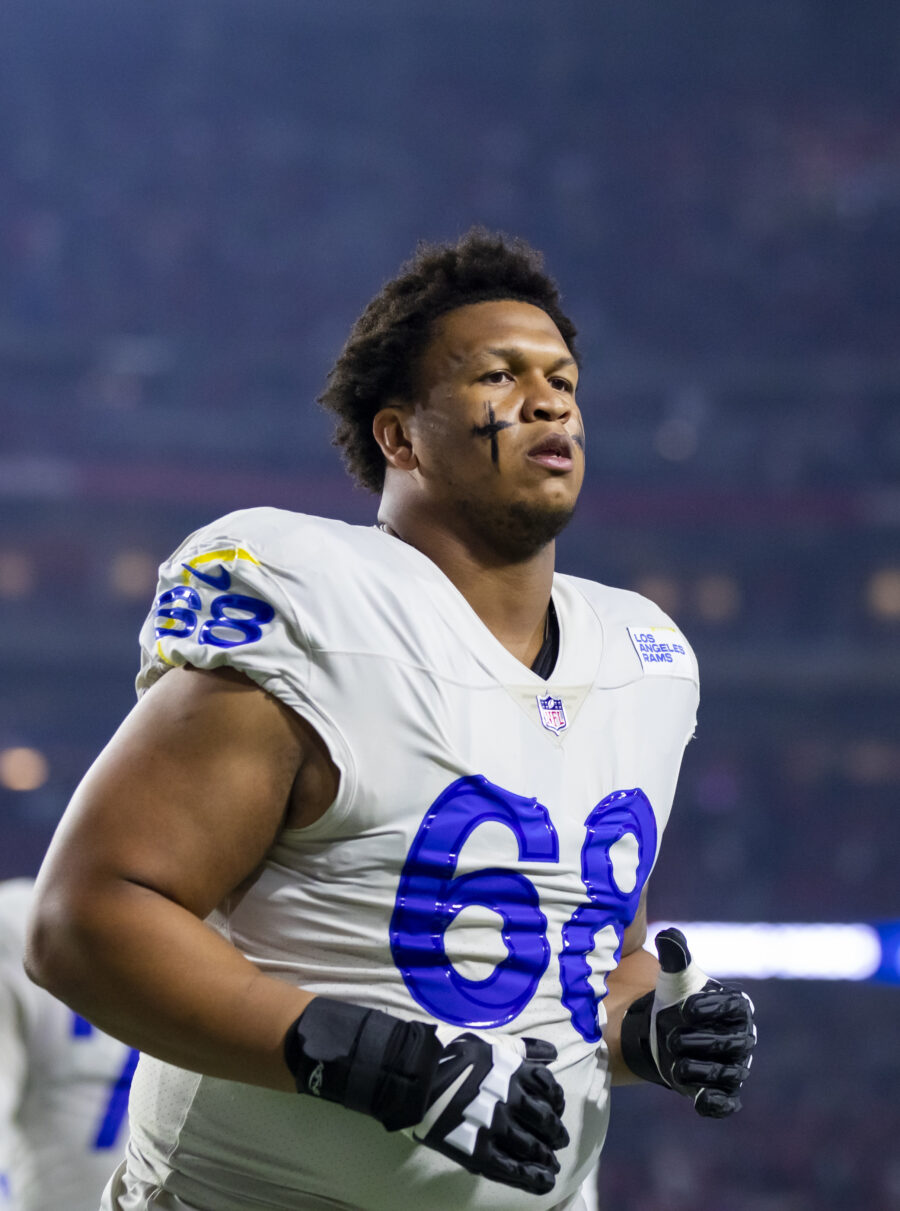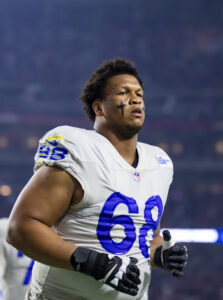 Additionally, the Rams encountered more injury trouble on their offensive line. Two of their latest batch of O-line starters — Alaric Jackson and Chandler Brewer — will be shut down. Jackson, who had worked at guard and left tackle this season, has a blood clot issue that will end his season. Brewer suffered an MCL sprain that, based on the Rams' IR situation, will likely end his 2022 campaign. Jackson also missed Week 10 with a knee injury, but this blood clot issue — which will require blood thinner medication — has obviously become his central concern.
A former UDFA out of Iowa, Jackson has been a valuable contributor for a battered Rams front this season. After playing 61 offensive snaps as a rookie — for a much healthier Rams team — Jackson has started six games in his second NFL campaign. Pro Football Focus rates Jackson, who was not a Week 1 starter, just outside the top 40 among guards. He has seen time filling in for Joseph Noteboom at left tackle as well.
One of the many next men up for the Rams, Brewer — a UDFA out of Middle Tennessee State — has started the past two games at right guard. Brewer will undergo knee surgery, per McVay, likely ending his season.
The Rams have burned six of their eight injury activations already. The team now has Kupp, veteran left guard David Edwards and safety Jordan Fuller in the IR-return mix. McVay said Tuesday the Rams were hopeful to have Edwards, who has missed extensive time with a concussion, back this year. An Edwards return would leave just one injury activation available for the champs, who used two in Week 8 (Van Jefferson, Troy Hill) and three in Week 10 (guard Coleman Shelton, running back Kyren Williams, safety Quentin Lake), the rest of the way.
Follow @PFRumors