The Ravens are reeling from another blown fourth quarter lead, but the AFC North leaders are receiving good news on the health front. Head coach John Harbaugh said on Monday that running back J.K. Dobbins will return to practice this week, meaning his three-week IR return window is open.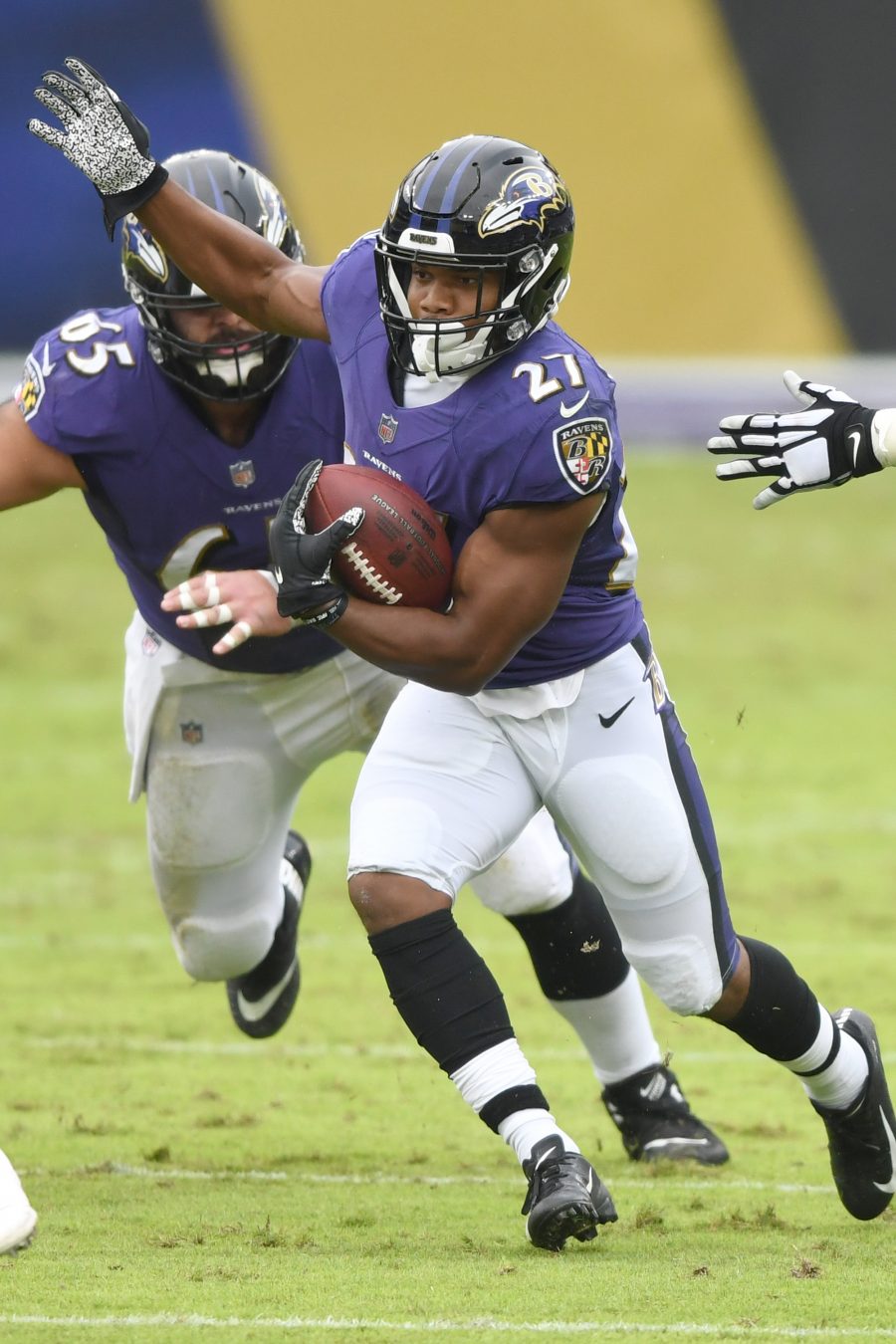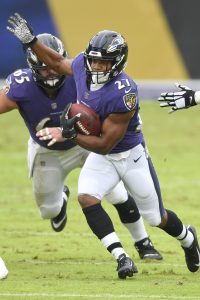 Dobbins missed the entire 2021 campaign with a major knee injury, and Baltimore remained cautious in bringing him back. He made his 2022 debut in Week 3, but only suited up for four games. Logging less of a workload than many would have expected, the 23-year-old saw double-digit carries in just one of those contests, however. He underwent knee surgery in October, a procedure which landed him on IR.
That led to concerns about a new injury, but the Ohio State product clarified that the latest surgery was actually a cleanup procedure stemming from the first one. He and the team aimed for the extra time off to allow him to recover in full in advance of the stretch run and postseason, where he will no doubt be a contributor on offense.
As a rookie, Dobbins posted 805 rushing yards and nine touchdowns despite not taking on the starter's role until midseason. His 6.0 yards per carry led to considerable optimism for the tandem formed between he and veteran Gus Edwards, but he too missed all of 2021. The latter has also been limited to just three games this season as a result to a conservative return from his knee injury, as well as a hamstring ailment suffered in Week 8. The next time both Dobbins and Edwards are on the field together will be the first since the 2020 postseason, though the Ravens have still been successful on the ground this year, averaging 163 rushing yards per game (in no small part due to quarterback Lamar Jackson's production).
Dobbins will now join safety Marcus Williams in being designated for return. He has three weeks to be activated, or become ineligible to return this season. Baltimore will have two of their eight activations remaining assuming the pair are brought back in the near future, as the team looks to maintain its division lead.
Follow @PFRumors