This week's VonCast episode brought an update on its host's status after a Thanksgiving knee injury. Von Miller informed listeners he is hoping for a return by Week 14 against the Jets.
While Miller acknowledged he did not receive the best of news and indicated he sustained lateral meniscus damage, he confirmed the previously reported plan of letting the swelling subside and making a decision after that. Miller will miss this week's Bills-Patriots matchup but said he will try to play in Buffalo's ensuing game.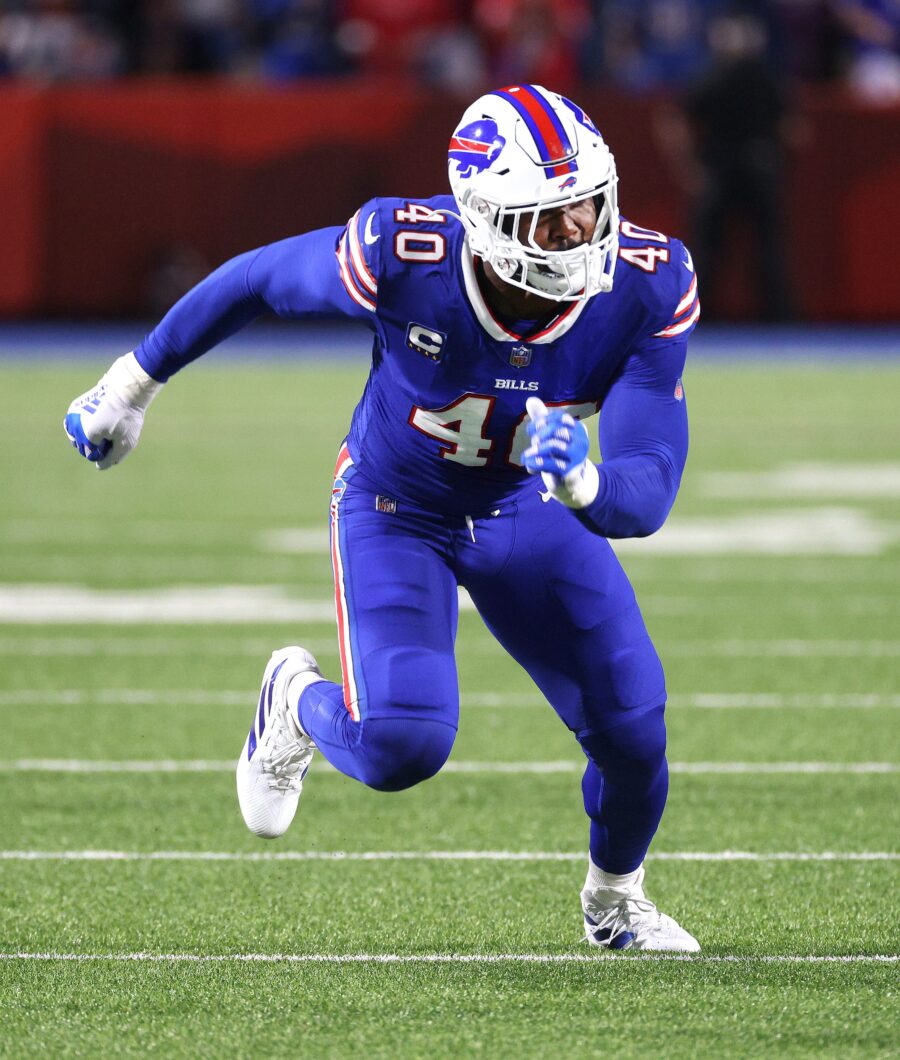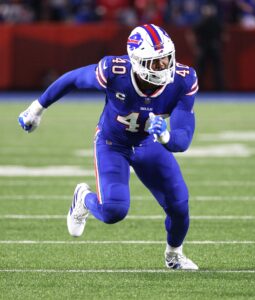 "I do feel like I can play through that," Miller said, via the Buffalo News' Katherine Fitzgerald (Twitter links). "So, I'm just gonna wait a little bit, wait a little bit, let the swelling go down for about seven to 10 days. And hopefully, right before the Jets game, I will be back. I think every other week after this, I should be able to give it a shot."
Previous reports did not guarantee Miller would be back this season, indicating the impending surgery's timetable will determine the future Hall of Fame pass rusher's status. Miller said the meniscus damage is "going to have to be addressed" (video link), but it does not sound like he is considering a surgery that will knock him out for the rest of this season.
That could potentially change, as ESPN.com's Jeremy Fowler adds (via Twitter) no firm decision has been made. But Miller played with a knee brace earlier in his career and is believed to be comfortable doing so again, per Fowler. For now, the big-ticket Bills free agent signing is planning to be part of the team's stretch run.
Miller returning barely two weeks after this injury might be on the optimistic side, but the Bills having their ace pass rusher back at any point in the regular season can be considered good news after his injury at Ford Field. The eight-time Pro Bowler missed all of the 2020 season with an ankle injury, and his December 2013 ACL tear occurred in the same knee he damaged last week.
The Bills have also been without 2021 first-round pick Greg Rousseau for the past three games because of an ankle injury. Miller's top sidekick, however, has logged two full practices this week and is on track to return against the Patriots. Ditto Tremaine Edmunds, who practiced fully twice already this week. The fifth-year linebacker has missed the past two Bills games. With five sacks in eight games, Rousseau has already topped his rookie-year total. Despite being used on a career-low 61% of his team's defensive snaps, Miller has eight sacks this season. Sitting on 123.5 career sacks, the 12th-year edge defender is on track for his first double-digit sack season since 2018.
Follow @PFRumors