December 2: In an update on the situation from last night, Mike Florio of Pro Football Talk notes that Brown remains in his home despite continued urging by police to surrender himself. Authorities have been in contact with Brown's attorney, but they have not yet yielded a peaceful outcome with respect to detainment.
December 1: The Hillsborough (Fla.) County Sherriff's Office issued a domestic violence arrest order for former All-Pro wide receiver Antonio Brown, according to Fox 13's Scott Smith (on Twitter).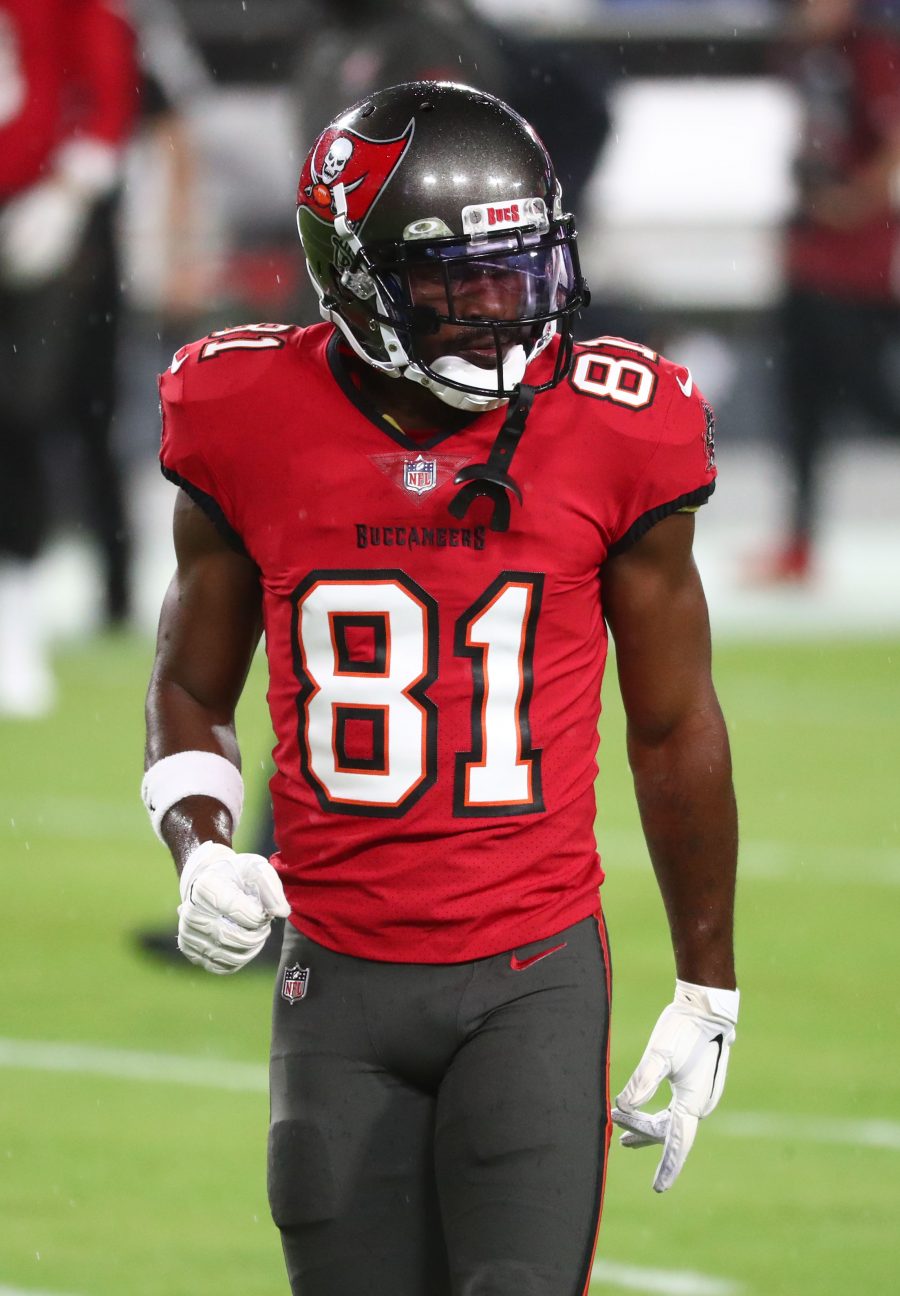 Brown, 34, is being charged with misdemeanor domestic battery, Joey Knight of the Tampa Bay Times tweets. This is in connection with an incident that occurred on Nov. 28, Jenna Laine of ESPN.com notes. The former Steelers, Raiders, Patriots and Buccaneers wideout has been out of the league since January, when the Bucs cut ties with him.
This incident involves the mother of four of Brown's children, Aaron Mesmer of Fox 13 reports (on Twitter). The woman said Brown locked her out of her Tampa home and threatened to shoot her. She also accuses Brown of tossing her belongings and throwing a shoe at her. Brown, whom Mesmer adds refused a request from the Tampa Police Department to come out of the house, is not believed to be in police custody yet.
This arrest order comes more than two years after Brown was sentenced to two years probation following charges of battery, burglary of an unoccupied conveyance and criminal mischief — stemming from allegations he assaulted a delivery driver. That incident occurred after Brown missed almost all of the 2019 season due largely to multiple sexual misconduct allegations. He served an eight-game suspension in 2020. Although Brown's probation was terminated one year early for good behavior, he was also ordered to pay the above-referenced delivery driver $1.2MM.
Nothing Brown has done since the Bucs waived him — after he walked off the field at MetLife Stadium following a midgame dispute with then-Bucs HC Bruce Arians — suggests he will play in the NFL again. Reports linked him to numerous teams in 2020, and the Bucs re-signed him in 2021. Brown was not seriously linked to any teams this offseason.
The 12-year veteran said in March he wished to continue his career but indicated he wanted to sign with a team and then have surgery. Brown, who has issued phony retirements in the past, said two months later he did not plan to play this season. Even last season with Tampa Bay, the mercurial pass catcher showed he could still help a team. But the endless spree of baggage that defined the second half of his career has likely proven too much for teams at this point.
Follow @PFRumors