Kellen Moore is out as Dallas' offensive coordinator, but he may not be out of work for long. NFL Network's Ian Rapoport reports that the Chargers had already received permission to interview Moore for their OC vacancy, and the parties are expected to meet soon (Twitter link).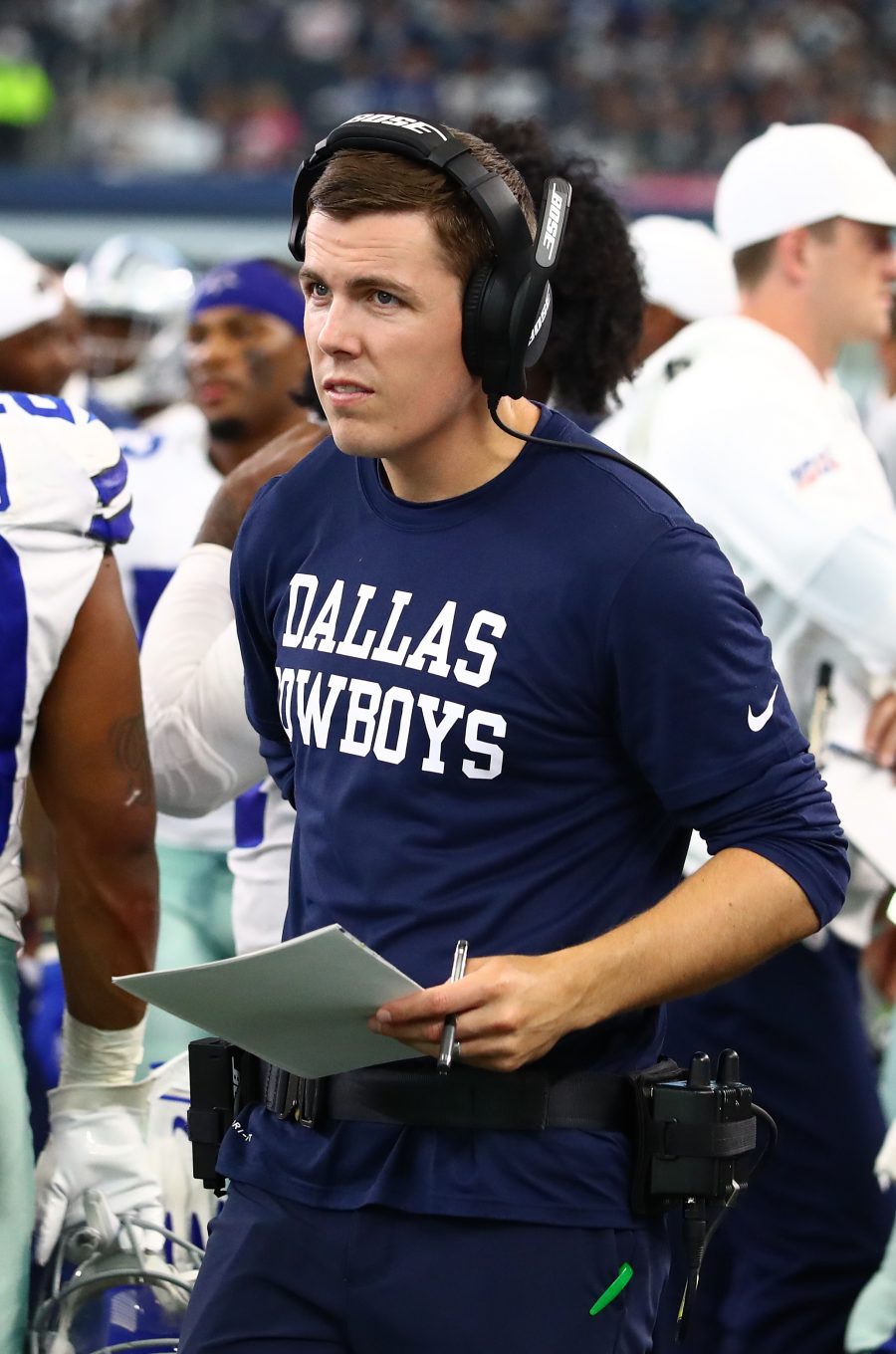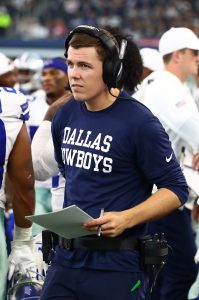 Moore's coaching career began in Dallas, the site of his playing days as a quarterback as well. He oversaw Dallas' offense for the past four years, a span which included high-end performances in the regular season in three of those campaigns. Underwhelming showings in the playoffs, however, led to increased speculation that he would be let go despite being under contract for 2023.
With that having taken place, the 33-year-old figures to be on the radar for an immediate move to another OC position. There are plenty of openings around the league at the moment, and his work with the Cowboys should make him a highly sought-after candidate. It was reported in the immediate aftermath of his departure that the Buccaneers would be interested in Moore, as they look for a reset on offense while replacing Byron Leftwich.
The Chargers' vacancy quickly became one of note after Joe Lombardi was dismissed. The team put up respectable numbers during his two-year tenure in Los Angeles, but it ultimately comes as little surprise that Brandon Staley's staff will have a new play-caller on offense in 2023, a season in which they will look to rebound from a massive playoff collapse.
The Rams, meanwhile, have tapped Mike LaFleur as their new OC, a hiring which was widely expected to take place before it became official. However, Calvin Watkins of the Dallas Morning News notes that the NFC's Los Angeles franchise had interest in Moore as well (Twitter link). The latter is likely set to be busy in the immediate future as he looks for his next NFL opportunity.
Here is an updated look at the Chargers' OC search:
Follow @PFRumors