A few factors look to be holding up Derek Carr trade talks. While the Raiders are set to explore dealing their nine-year starting quarterback, they are not letting Carr control the process at this point.
The Raiders have not given Carr's agent permission to speak with other teams about a deal, Albert Breer of SI.com reports. Carr holds a no-trade clause and will not be on Las Vegas' roster by mid-February; his $40.4MM guarantee vests Feb. 15. But the Raiders might be leery of letting Carr's agent discuss potential landing spots for his client in free agency.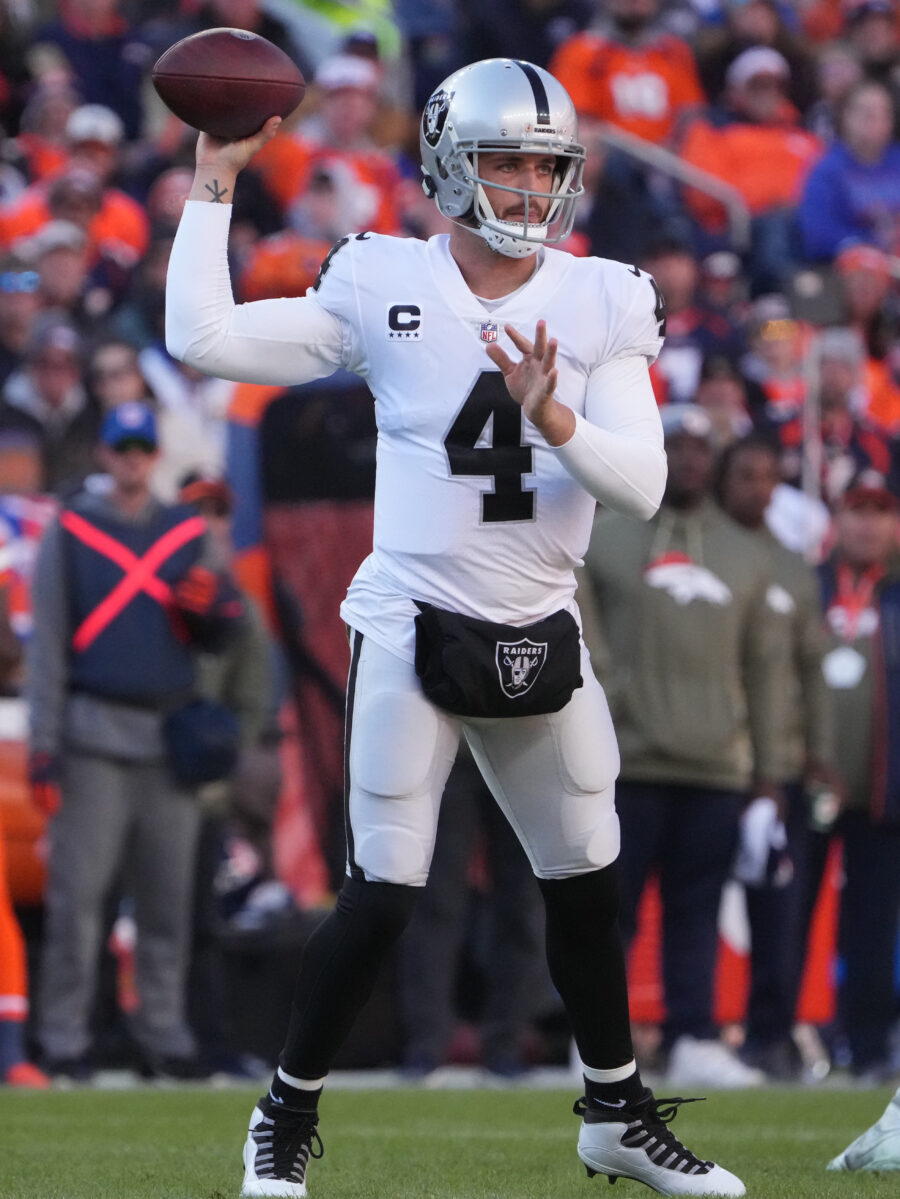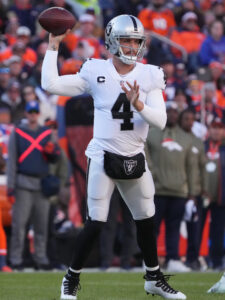 [RELATED: Raiders Looking Into Tom Brady Addition]
With Carr having the power to shoot down any trade, Vic Tafur of The Athletic writes the team could be aiming to maintain control of this process out of concern negotiations for a Feb. 16 free agency agreement would take place rather than trade talks. Carr moving the guarantee vesting date back could improve his chances of landing elsewhere via trade, but Tafur notes he has no plans to do so. Carr and the Raiders are still on decent terms, however, per Breer. This process is not guaranteed to end with a trade, but with the Raiders prepared to move on anyway, Carr having the chance to both pick his new team and sign another contract could be in the cards.
This year's Senior Bowl will take place Feb. 4, and teams are arriving in Mobile, Ala., for the run of practices that double as a meeting ground. But this year's slow-moving head coaching carousel may well be affecting Carr talks. Four teams have not hired a head coach. Perhaps more importantly in Carr's case, others — including the Commanders, Buccaneers and Titans — have not hired an offensive coordinator. The 31-year-old passer will undoubtedly want to discuss his potential fit with teams before agreeing to a trade, and with some potentially interested parties not having their ducks in a row yet, relevant information has not yet emerged.
Another robust QB market is also likely affecting Carr's pre-free agency sweepstakes. Daniel Jones, Geno Smith and Lamar Jackson are technically on track for free agency, but those QBs' teams are unlikely (or dead-set against, in Baltimore's case) to let them hit the market. Brady and Jimmy Garoppolo certainly appear open to changing teams, and teams will be interested in them once the market opens in mid-March. Aaron Rodgers trade winds are blowing again, and these look like stiffer gusts compared to the 2021 and '22 offseasons. Teams interested in Carr would need to make this commitment early, thus removing themselves from adding other available arms.
The Commanders, Jets and Saints have been linked as early Carr pursuers, though the Jets are now understandably — given the Nathaniel Hackett component — being tied to Rodgers. But Gang Green is still looking into Carr. The Commanders discussed Carr with the Raiders last year and make sense as a suitor this year as well, even if they are interested in further evaluating Sam Howell. It will be interesting to see what teams are willing to send the Raiders assets now for Carr and which prefer to weigh their options once the market opens. It will also be worth monitoring if teams will be prepared to pay that $40.4MM or if a Carr trade will be contingent on a new deal or a restructure. For now, the Raiders are sitting tight and hoping for clarity.
Follow @PFRumors