Weeks after their surprising ouster of longtime GM Jon Robinson, the Titans are attempting to line up a host of candidates as potential replacements. Tennessee has sent out eight interview summons — both to in-house and external candidates — for its top front office post.
Appearing on the radar for recent jobs outside the Titans organization, Robinson staffers Ryan Cowden and Monti Ossenfort will be considered for the position. The team will speak with its interim GM (Cowden) and director of player personnel (Ossenfort) soon, Ian Rapoport of NFL.com reports (on Twitter).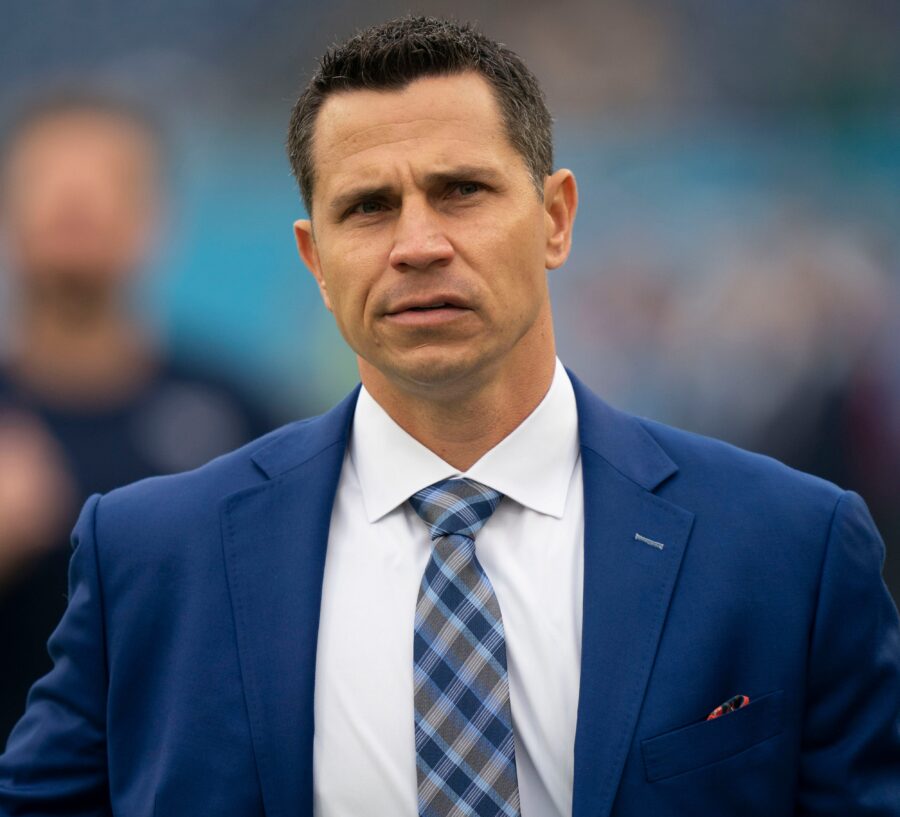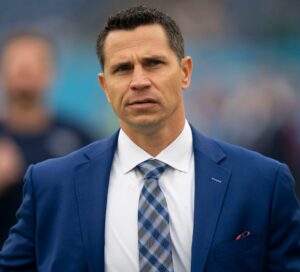 The Titans have also identified six outside candidates as well, with Rapoport adding the Browns and Bears' assistant GMs — Glenn Cook and Ian Cunningham, respectively — are on Tennessee's list. Both made the jump to the second-in-command tier in 2022, with the Browns promoting Cook and the Bears hiring Cunningham from Howie Roseman's staff — amid a run on Eagles execs — to pair with Ryan Poles.
With Cowden being named Robinson's interim replacement and having the chance to pair with Mike Vrabel in overseeing the Titans' roster, it would seem he has a leg up on Ossenfort. As such, it will be interesting to see if Ossenfort is with the team next season. But the Titans do want to see what the former Patriots exec brings to the table. The Titans hired Ossenfort from the Pats in 2020. Cowden came to Tennessee along with Robinson in 2016, trekking to Nashville after 16 years with Carolina. Both Cowden and Ossenfort have interviewed for other teams' GM roles. Ossenfort was a Bears finalist last year, while Cowden met twice for the Steelers job.
49ers execs Adam Peters and Ran Carthon are also on the Titans' list, while Rapoport adds (Twitter links) the team wants to interview Cardinals exec Quentin Harris. Bills senior director of pro personnel Malik Boyd is also on the Titans' candidate list, Rapoport tweets. Considering the vaults the Bills and 49ers have made, both division champions will run the risk of losing front office talent. Harris, Arizona's VP of player personnel, has been with the Cardinals for 15 years and is a candidate to become their next GM. The Cards also have Ossenfort, Peters, Carthon and Cunningham on their radar.
The 49ers lost one of their staffers, Martin Mayhew, in 2021, while the Bills lost longtime Brandon Beane right-hand man Joe Schoen last year. Schoen's Giants success could benefit Boyd, a longtime Cardinals staffer who has been with the Bills since Beane's arrival in 2017. The 49ers added Peters, John Lynch's assistant GM, from the Broncos that same year. Peters interviewed twice for the Giants job that went to Schoen last year and met twice with the Panthers in 2021. An NFL exec since 2008 who has been the 49ers' pro personnel director since 2017, Carthon has also been on the GM interview circuit previously as well. He met with both the Giants and Steelers last year.
"We've been working on it for at least four weeks now," Titans owner Amy Adams Strunk asaid of the GM search. "I'd like to have a GM as soon as possible, but we're not going to rush the process just to get someone in as quickly as possible. The way we have it planned right now is we have two rounds, and we're going to see where these interviews take us."
The Titans fired Robinson midway through his seventh season, doing so despite signing him to an extension less than a year ago. Adams Strunk denied the A.J. Brown trade (and two-touchdown game against his former team) prompted the move, indicating she disapproved of Robinson's roster construction. The Titans' recent run of injuries factored in as well. The about-face makes this search more interesting, as does Vrabel's entrenched presence within the organization.
Follow @PFRumors