Jonathan Gannon has been head coach in Arizona for just under two weeks now, and already, he is looking to bring along a former player from his 2022 Eagles defense, according to freelance journalist and former Cardinals staff writer Mike Jurecki. Jurecki reports that Eagles cornerback James Bradberry, currently set to hit free agency at the start of the new league year, is firmly on the Cardinals' radar this offseason.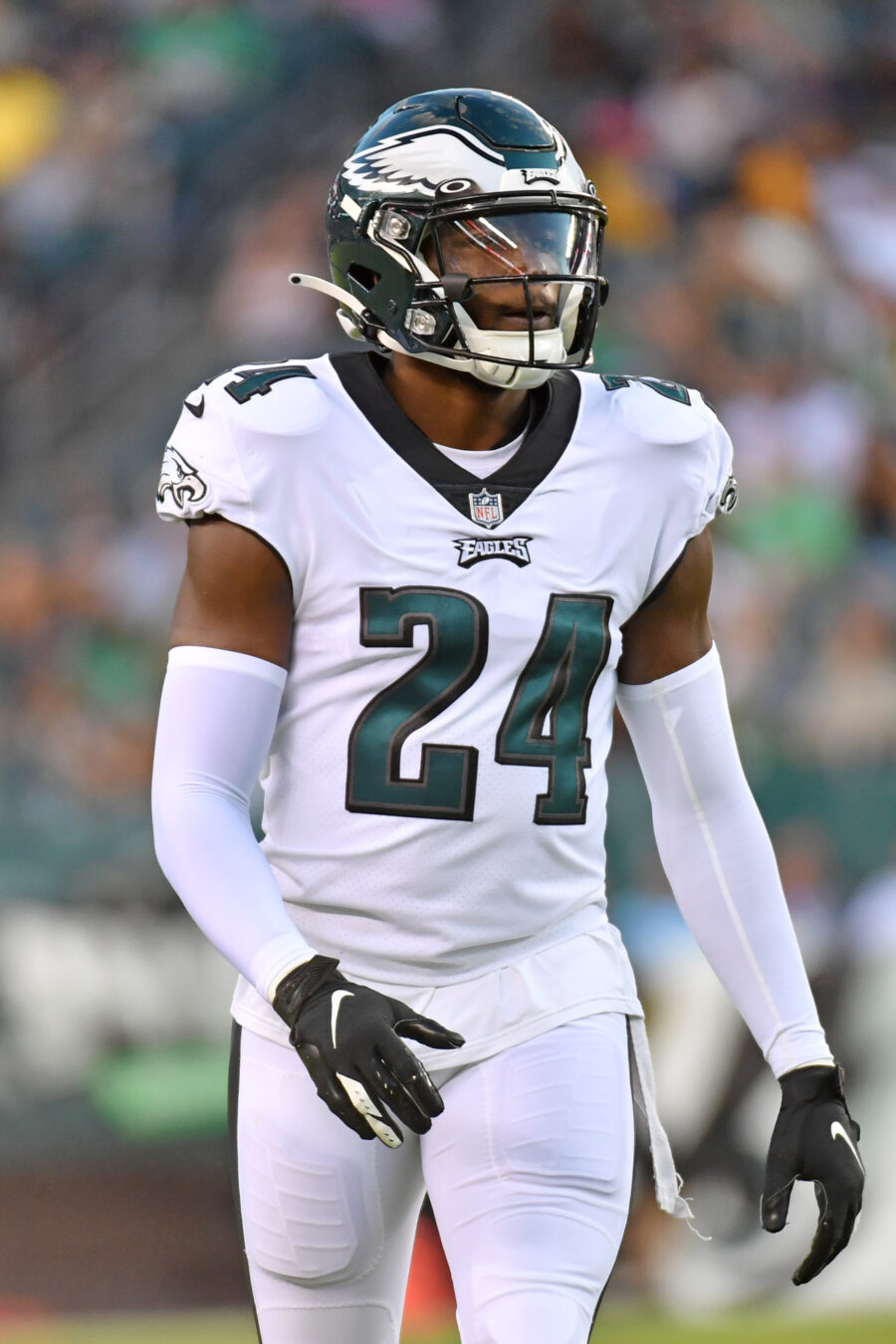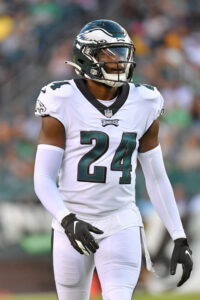 Bradberry has played one season with Gannon under a kind of "prove-it" contract with the Eagles. Three years ago, Bradberry earned a sizeable second contract after an impressive rookie campaign, signing a three-year, $43.5MM contract with the Giants in 2020. Bradberry put forth two strong seasons for Big Blue, earning his first career Pro Bowl selection during his first year in New York and recording seven interceptions and 35 passes defensed over the two-year stretch. Despite his continued high level of play, the Giants couldn't stomach the cap pressure his contract put on the franchise. Bradberry restructured his contract twice in order to clear some cap space for the team, but after failing to find a trade partner, New York released him after the 2021 season.
Part of the trouble New York had in finding a trade partner for Bradberry was that it would likely require an extension on top of the trade. Many suitors were hesitant to commit to the number Bradberry would likely command and, as a result, Bradberry's stock was at a new low after his release. Instead of locking himself into a new long-term deal that failed to reflect his actual worth, Bradberry decided to bet on himself, opting for a one-year opportunity with the Eagles to reset his market value. After yet another strong season that resulted in a second-team All-Pro selection, Bradberry's bet paid off. He should be heading into free agency competing with Ravens cornerback Marcus Peters and Patriots cornerback Jonathan Jones for the honor of top cornerback on the market.
Although it's still early in the offseason, this isn't the first report we've heard on Bradberry's free agency. A little over a week ago, Bradberry made comments that he had two main desires when deciding on his next contract. Firstly, he wants to join a team with a good roster and a capability to win. Secondly, he wants "the number to be right." He may not become the highest paid cornerback in the league making north of $20MM, but his new contract should certainly surpass the annual average value of his Giants contract of $14.5MM.
"Good roster" is obviously a subjective phrase and can be interpreted many ways. The Cardinals' offense certainly houses talented individuals in Kyler Murray, James Conner, (maybe) DeAndre Hopkins, Marquise Brown, and Zach Ertz. There is a bit of talent on the offensive line, where some improvements could certainly be made. The retirement of J.J. Watt is certainly a blow to the talent-level of the defense, but players like Zach Allen, Budda Baker, and Marco Wilson make sure it's not a unit devoid of talent. Arizona could certainly use some strong leadership at the cornerback position. Wilson and Byron Murphy led the group last year, with Antonio Hamilton, Christian Matthew, and Jace Whittaker all contributing off the bench. Bradberry would provide the Cardinals with an immediate No. 1 cornerback and a strong influence for Wilson.
Of course, as Bradberry has said, the number must be right. Currently, the Cardinals rank 11th in cap space in the NFL, according to OverTheCap.com, with $13.8MM of cap room heading into the offseason. With a little maneuvering, they should be able to create plenty of space in order to accommodate a new contract for Bradberry.
It'll be up to the Cardinals to convince Bradberry they've got the right roster and the right offer to entice him to Arizona. It should certainly help that Bradberry is familiar with Gannon and knows he can perform in Gannon's system. But, considering Bradberry wasn't even prepared to offer a discount to stay in Philadelphia, it likely will still boil down to the main factors Bradberry has already made clear: talent and money.
Follow @PFRumors