Coming off a 4-13 season, the Cardinals will begin a new regime and look to be closer to rebuilding than being a surefire playoff contender. Kyler Murray may also miss a chunk of the season due to his ACL rehab.
These factors may influence the team's decision with its top wide receiver. DeAndre Hopkins continued his dominant run upon being traded in 2020, but injuries marred his 2021 slate and a suspension impacted his chance to bounce back last year. The suspension has also changed Hopkins' through-2024 contract. The six-game PED ban voided Hopkins' no-trade clause, Joel Corry of CBS Sports writes.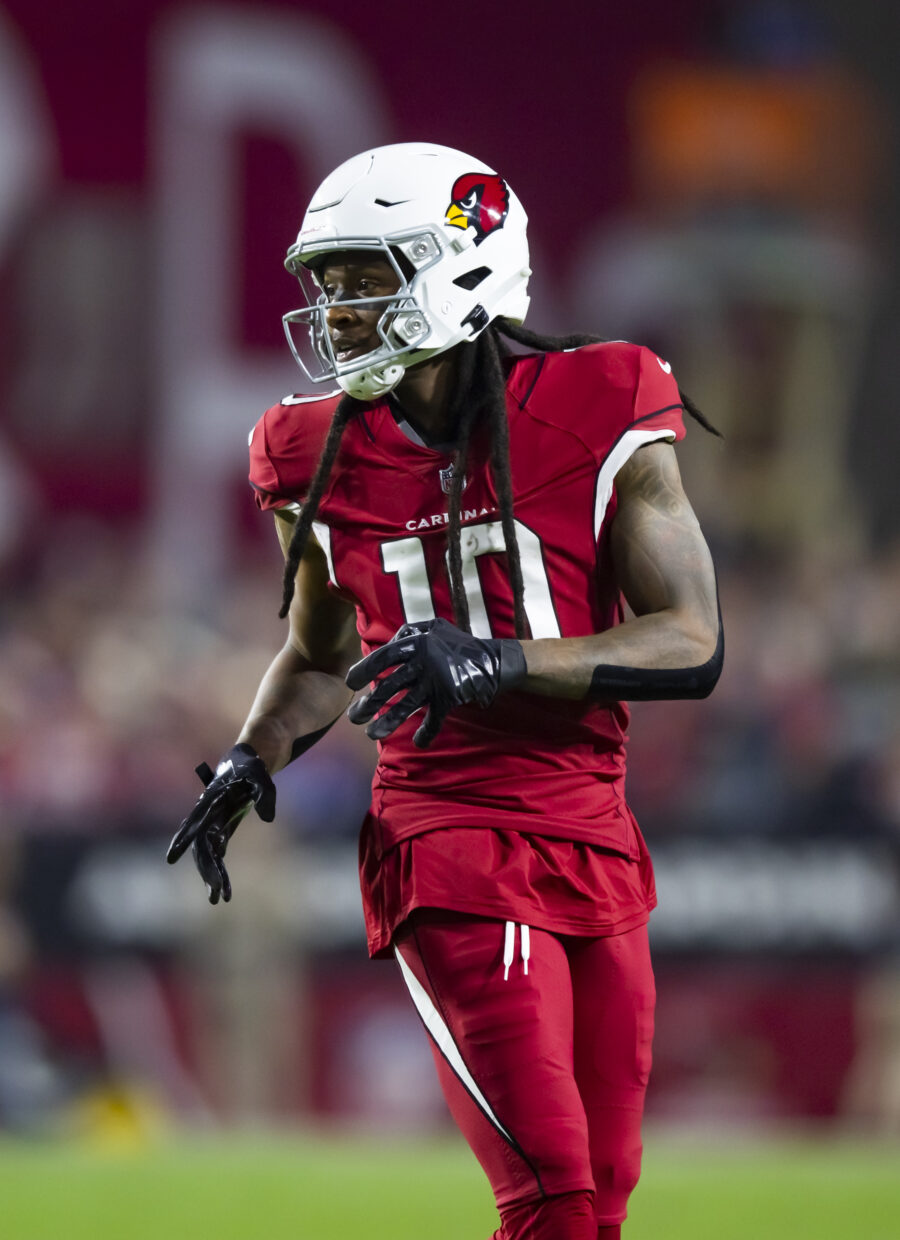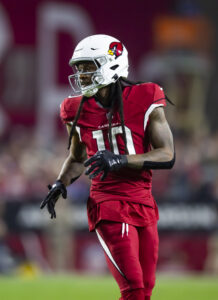 This stands to be relevant soon. The Cardinals received inquiries on Hopkins ahead of last year's trade deadline, and a January report indicated the former All-Pro is a strong candidate to be moved this year. Hopkins' monster extension calls for a $30.75MM cap hit this year. Only Tyreek Hill carries a larger cap figure. Despite Murray signing a $46.1MM-AAV deal last summer, no Cardinal besides Hopkins is in line to carry a cap number north of $18MM this year.
Upon acquiring Hopkins via trade, Arizona gave him an outlier extension in September 2020. The two-year, $54MM re-up — which ended up impacting Hill and Davante Adams' extensions down the line — tacked on years to Hopkins' previous Texans deal but gave him $42.75MM guaranteed at signing. The extension years begin in 2023, but another team could well become responsible for the contract before Week 1.
The Cards included the no-trade clause in the pact, making Hopkins, 30, one of just a handful of players to have such a clause. The team also included void language in the event of a suspension for Larry Fitzgerald, Corry adds, though the future Hall of Famer never ended up being suspended or traded. Arizona's latest wideout on the Hall of Fame radar may run into both scenarios. Suspensions commonly void guarantees, but Hopkins' ban will cost him the right to veto a Cardinals move.
It would cost the Cardinals $22MM in dead money to trade Hopkins before June 1, with that number dropping to $11MM after that date. As the Bears and Falcons recently showed, new staffs care less about dead money attached to prior regimes' decisions. The Cardinals following suit would stand to make Hopkins available soon. Adams, Hill and Amari Cooper were traded in March last year, with A.J. Brown moving in April. For what it's worth, Hopkins has spoken with new Cards GM Monti Ossenfort at the team facility.
A five-time Pro Bowler, Hopkins amassed 1,407 yards during the most recent of those seasons (2020). He totaled eight touchdowns during an abbreviated 2021 season. In nine games last season, Hopkins bettered his 2021 yards-per-game average by reaching 79.7 per contest. No guaranteed money remains on his contract.
Follow @PFRumors