10:25pm: In the latest update to the Slay-scenario, the man himself has tweeted in reference to the situation. In the tweet, Slay claims to be "back like (he) never left" and asserts that he plans to "run it back" with the Eagles. Still, nothing appears to be official, but things are trending in a much different direction for the Pro Bowl cornerback's chances of remaining in Philadelphia.
9:45pm: Not so fast. Slay's tenure in Philadelphia may not be over, after all. Earlier this evening, Josina Anderson tweeted that the Eagles were having a "hard time" letting the cornerback go and were wishing they could keep him. Jeff Howe of The Athletic later tweeted that the Eagles were "working to find a way" to retain Slay, while ESPN's Adam Schefter goes as far as to tweet that the defensive back is now expected to stay with the Eagles.
9:50am: The Eagles managed to bring back James Bradberry, but his partnership with Darius Slay will end up being a one-off. The defending NFC champs will move on from Slay after three seasons, Jeff Howe of The Athletic tweets.
Mentioned in trade rumors, Slay will end up being released. The three-year Eagle confirmed the news on his own Twitter account. This will deplete a secondary that already lost safety starter Marcus Epps. The Eagles brought back Bradberry, giving the eighth-year veteran a three-year deal, but their stacked 2022 defense has splintered during the legal tampering period.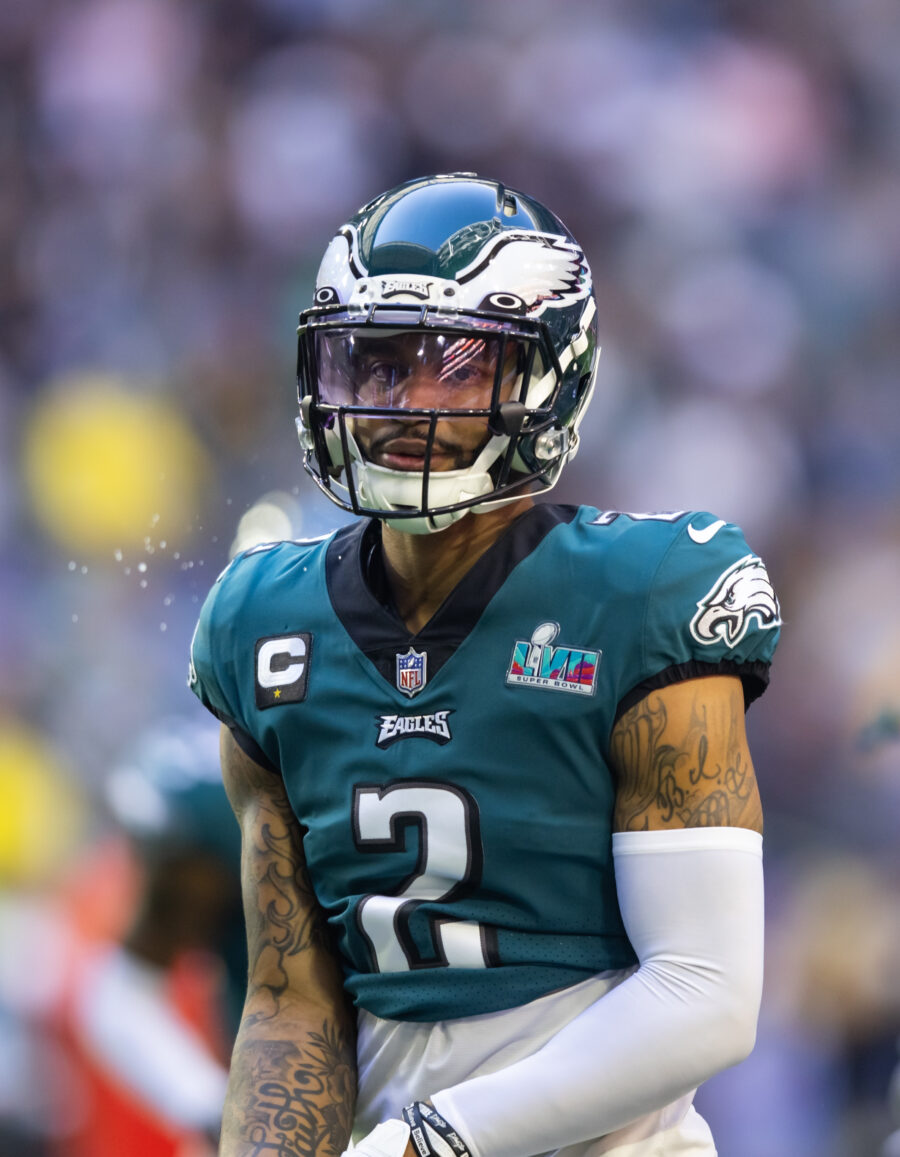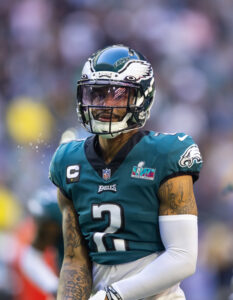 Philly is designating Slay as a post-June 1 cut, Mike Garafolo of NFL.com tweets. This will save the Eagles $17.5MM, though $13MM in Slay dead money will transfer to the team's 2024 cap sheet. Slay was set to carry an untenable 2023 cap number — $26.1MM, tops on the Eagles' payroll — in the final year of his deal. Slay's cap number ballooned to this place because the Eagles restructured his deal in 2021 and '22.
Slay wound up in trade talks after he and the Eagles did not progress on renegotiations. The team's efforts to do a restructure with Slay failed, Adam Schefter of ESPN.com tweets, leading the Eagles to give him permission to seek a trade. Nothing materializing will push him to the open market Wednesday afternoon.
Although Slay is going into his age-32 season, he should fare well as a free agent. Traded to Philadelphia in 2020, this will be the former Detroit draftee's first time on the market. He will be officially released when the 2023 league year begins at 3pm CT today.
Philly gave Slay a three-year, $50MM extension upon trading for him three years ago. The accomplished cover man's rocky relationship with Matt Patricia — now an Eagles target as a position coach — helped lead him out of Detroit. Despite passing 30 in Philly, Slay has continued to be one of the NFL's better cornerbacks. Pro Football Focus graded Slay as its No. 21 overall corner last season, when teamed with Bradberry to form one of the league's best outside duos. Slay also allowed a 74.4 rating while in coverage in 2021. The Eagles will move forward with just one 30-something — Bradberry will turn 30 this offseason — at the position, however.
The Eagles faced the Chiefs with the NFL's third-ranked defense, and although Jonathan Gannon's unit did not have a good night, it featured talent on all three levels. Free agency has cut into that collection. Epps, Javon Hargrave, T.J. Edwards and Kyzir White join Slay as Eagles starters who will not be part of the 2023 team. Fletcher Cox has not committed elsewhere yet, and the team has re-signed Brandon Graham.
Trade rumblings notwithstanding, Slay said he wanted to remain an Eagle for the rest of his career. But the 6-foot cover man said he will be prepared to play elsewhere. That time is coming, and Slay will be on track to join a third team soon. Cornerback-seeking teams that missed out on this year's top options — Bradberry, Jamel Dean, Byron Murphy, Cameron Sutton — now have another option. Slay's age would point him to a contender, but it remains to be seen what market will form for the 11th-year veteran.
Follow @PFRumors