MARCH 4: In an update which comes as little surprise, NFL Network's Ian Rapoport notes that teams have been calling the Cardinals to gauge the availability of Hopkins (video link). He adds that no decision has been made by Ossenfort and the Arizona front office as of yet, but the situation could change in the days leading up to free agency.
MARCH 3: The Cardinals have a new coaching staff, general manager and the potential to add a franchise player in the draft with the third overall pick. One of their top storylines for the offseason concerns an in-house player, however.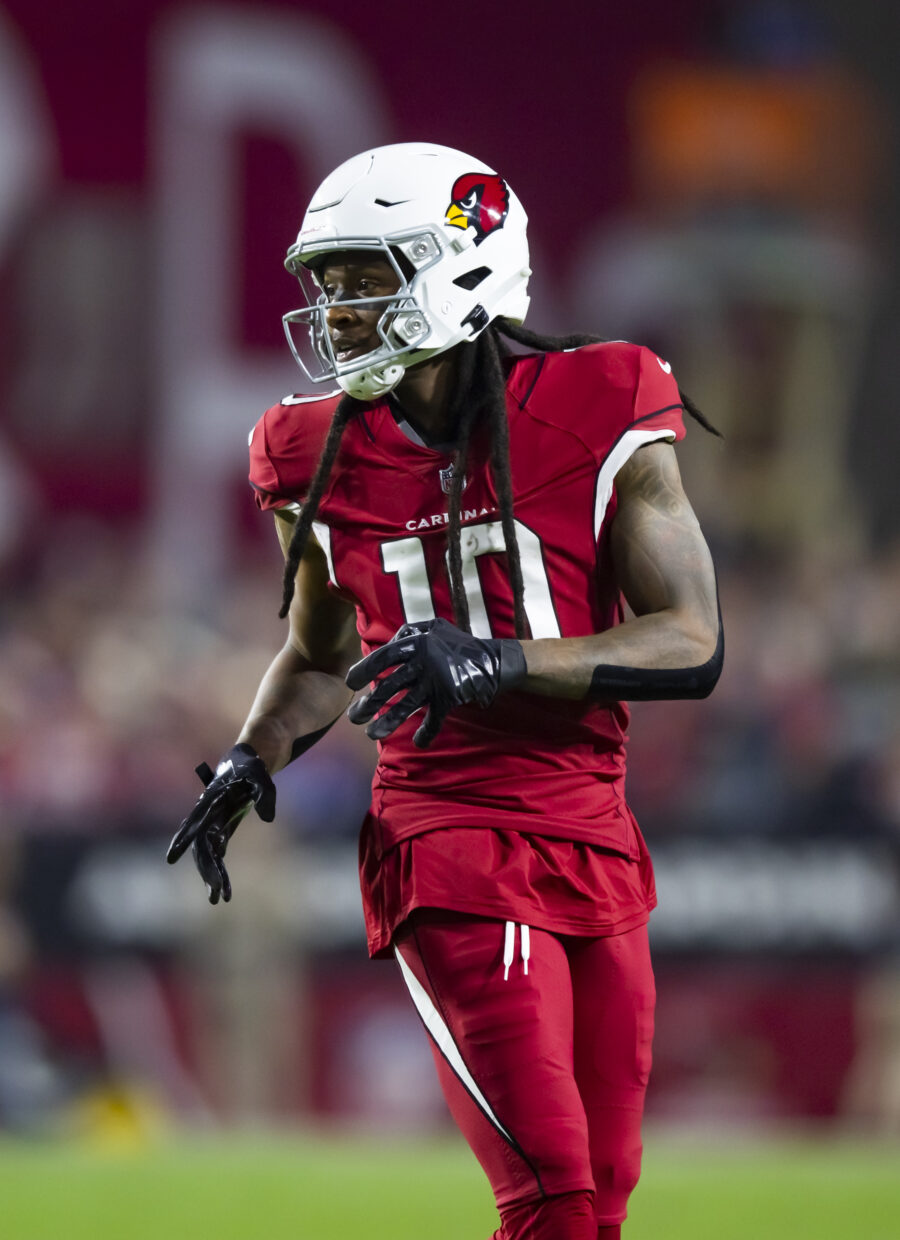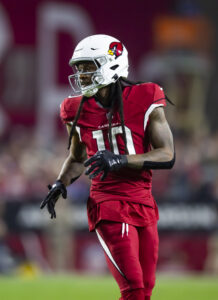 Wideout DeAndre Hopkins has become the subject of trade speculation recently, especially after it was learned that his no-trade clause is no longer in effect. That clause was voided as a result of the six-game PED suspension Hopkins served at the start of the 2022 campaign, one which again saw his game action limited. The 30-year-old does not have any guaranteed money remaining on his deal.
That could make him a trade candidate, especially if the Cardinals look to rebuild in the coming years under head coach Jonathan Gannon and GM Monti Ossenfort. Hopkins showed that he is still productive when healthy, posting 717 yards and three touchdowns in only nine games in 2022. However, a trade would result in $8.1MM in cap savings this season, and just under $15MM in 2024.
"I had a great talk with D-Hop a couple weeks ago," Ossenfort said, via team reporter Darren Urban. "I explained to him what my philosophy was. It was a great conversation. D-Hop has been a great player in this league for a long time. I'm excited to work with him. I think any roster decisions like that, we are in the very early stages right now."
The three-time All Pro has played three seasons in Arizona, the first of which was the only one in which he was available for a full campaign. Hopkins earned a Pro Bowl nod in 2020 after recording his sixth career 1,000-plus yard season, but has been limited to 106 catches, 1,289 yards and 11 scores since then. Those numbers are certainly noteworthy, but they still fall short of expectations given the substantial extension he signed upon being traded from Houston. His deal carries cap hits of $30.75MM and $26.2MM in the next two years.
Between that financial burden, along with Hopkins' missed games, trade value could be relatively underwhelming from the Cardinals' perspective. Veteran reporter Mike Jurecki predicts (via Twitter) that Arizona would not be able to land a first-round pick in a deal, with a second-rounder coupled with a Day 3 selection being more likely. Part of the reason an acquiring team could wind up spending a top selection, on the other hand, is the underwhelming nature of this year's free agent class at the position, and the relative lack of impact wideouts in the 2023 draft class compared to recent years.
Ossenfort's remarks demonstrate that no decision has been made with respect to keeping or moving on from Hopkins. The Cardinals currently have just under $14MM in cap space, but the team faces a number of challenges in improving a roster which went 4-13 last season. Hopkins' future will no doubt have an impact on their offseason either way.
Follow @PFRumors