Players due for lucrative second contracts are often among those who choose to avoid voluntary portions of their team's offseason programs amidst contract disputes. Danielle Hunter doesn't fall into that category, but his financial situation will lead to his absence.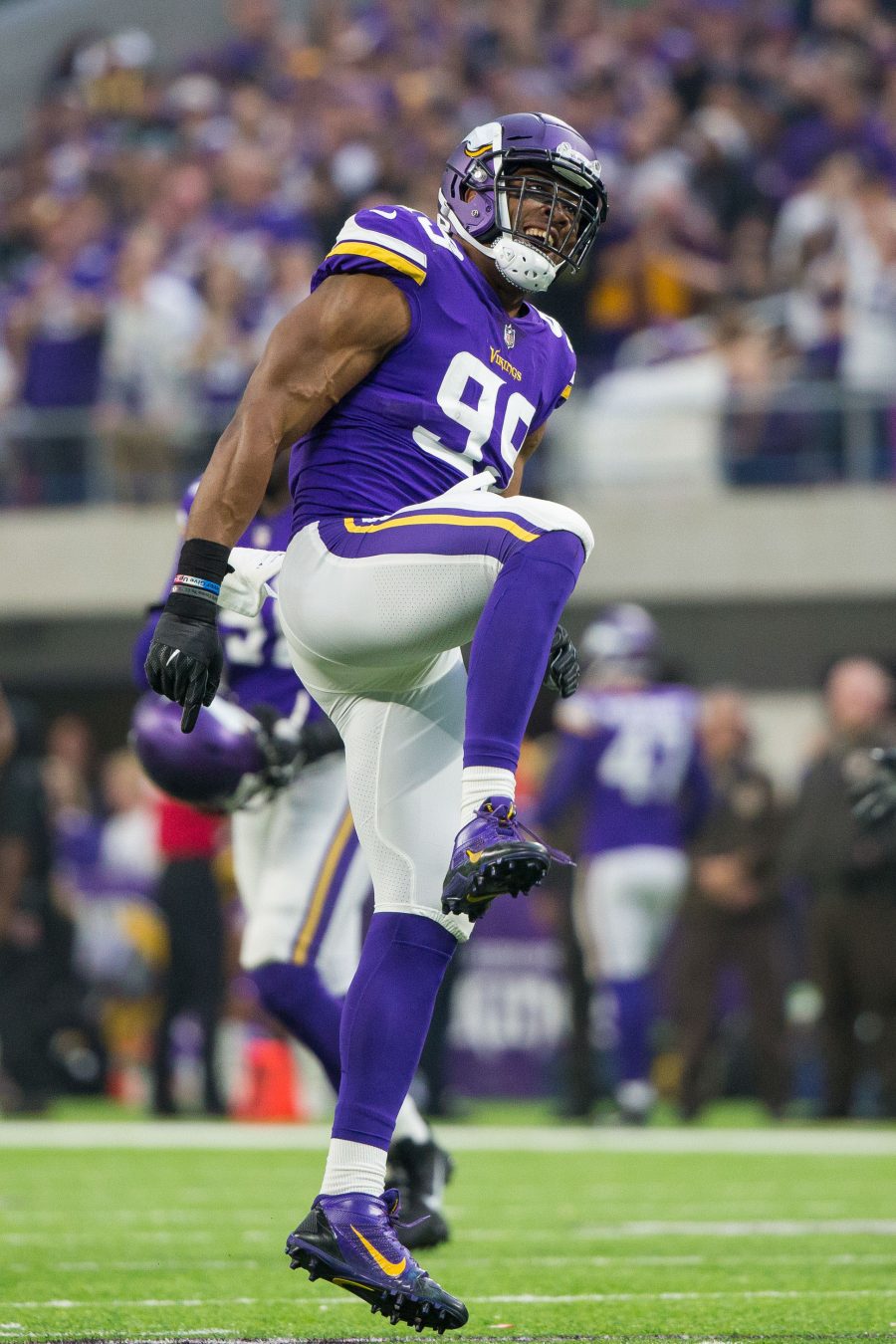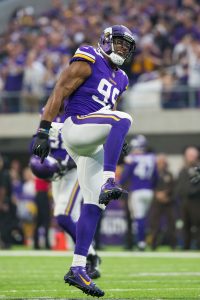 The veteran edge rusher is not expected to attend Minnesota's offseason program, reports ESPN's Jeremy Fowler (Twitter link). That news comes as Hunter is set to enter the final year of his deal, which calls for $5.5MM in total compensation and a cap hit of $13.1MM. Fowler tweets that the 28-year-old appears to still be in the team's plans, which hasn't always been the case.
Hunter found himself on the trade block last offseason, with finances at the heart of the Vikings' desire to move on from him. They ultimately picked up his sizeable option bonus (made necessary through a 2021 restructure) and agreed to a new deal which lowered his cap hit. Not long after, it came out that a new extension could be on the table, despite Minnesota's tight cap situation.
The Vikings' hesitancy to commit to another lucrative Hunter pact came as little surprise given his injury history. The former third-rounder missed the entire 2020 campaign due to a neck injury, while a torn pectoral muscle limited him to seven contests in 2021. During the latter season, though, he showed his continued ability to produce with six sacks in limited action.
Hunter followed that up with a fully healthy 2022 season. He racked up 10.5 sacks – reaching double digits for the fourth time in his career – adding 34 pressures and 22 quarterback hits. That earned him a third career Pro Bowl nod, recognition he has received in each of his three most recent full campaigns. Those figures would help explain his desire for a raise on a new contract.
Minnesota is already dealing with a standing trade request from fellow veteran edge rusher Za'Darius Smith. The team still does not appear willing to move the Pro Bowler, who is on the books for two more years. He and Hunter would represent an expensive pass rushing tandem if the latter were to secure a raise on a new deal, though their collective production points to such an investment being a sound one. Progress on contract talks between the team and Hunter – or, perhaps, a renewal of their attempt to trade him if things go sideways – will be a story to watch as the next phase of the offseason unfolds.
Follow @PFRumors