Devin White drew headlines when he requested a trade earlier this offseason. As a result, it comes as no surprise that the Pro Bowl linebacker is currently absent from the Buccaneers' OTAs. His absence may not extend into next month, though.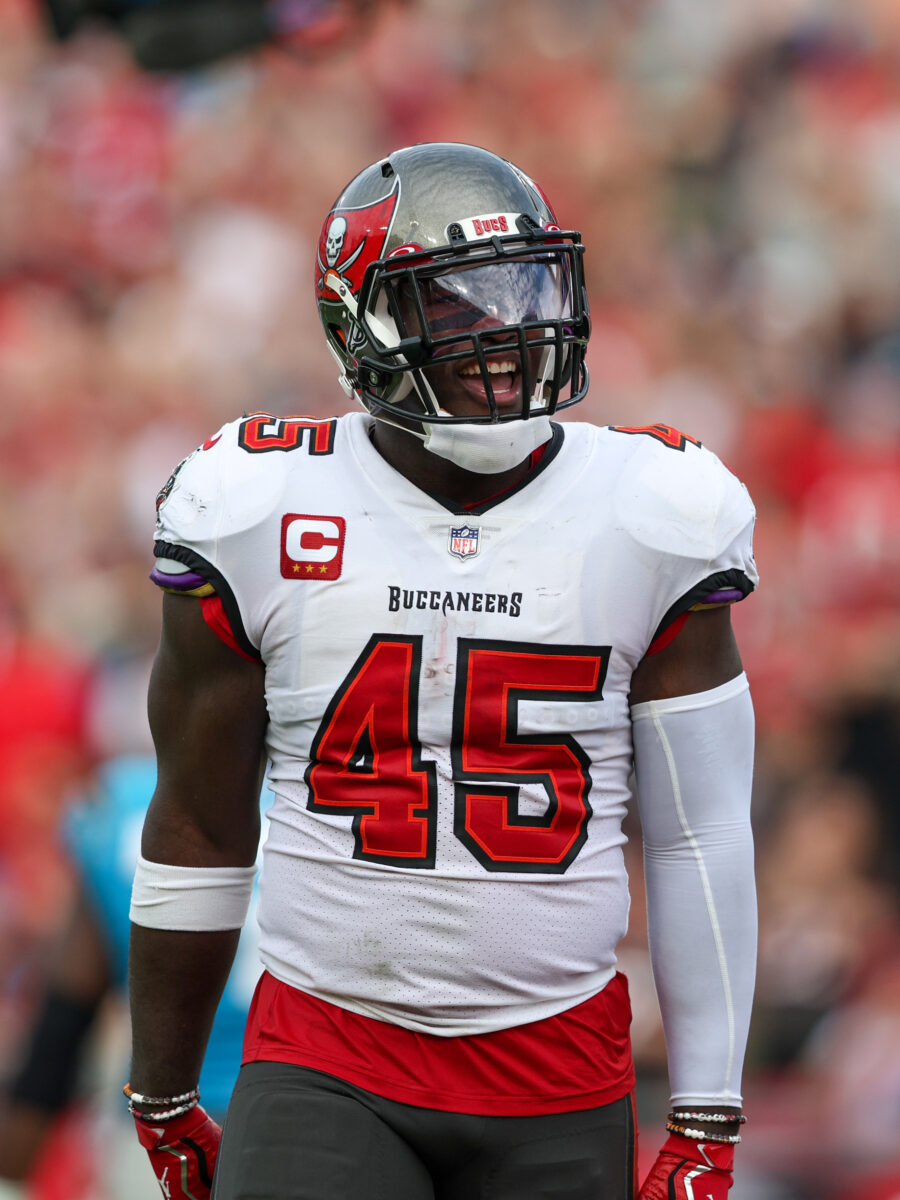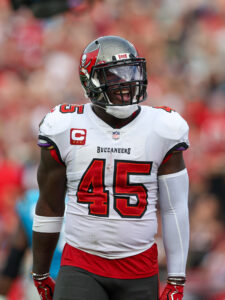 Rick Stroud of the Tampa Bay Times reports that Tampa Bay expects White to attend mandatory minicamp. Refusing to do so would result in cumulative fines for the 25-year-old, particularly if any hypothetical holdout were to last into training camp. His future with the Buccaneers has been in question since contract talks stalled to the point of White's trade request going public.
The former No. 5 pick is reportedly seeking a deal which would put him amongst the league's highest-paid middle linebackers. Establishing White's value could be difficult for Tampa, considering the disparity in his performance when comparing counting stats with his advanced metrics evaluations. The LSU product has racked up 483 tackles and 20.5 sacks in four seasons, but his PFF ratings have ranged between 36.2 and 51.9 over that span.
White is set to earn $11.7MM in 2023 on the fifth-year option. That figure comes in well short of his asking price on a long-term extension, and the fact that he is only on the books for one more year has discouraged teams from inquiring about his availability. Unsurprisingly, the Buccaneers have remained committed to retaining White through what could be a multi-year transition period.
White remaining absent until mid-June would put him in line with the situation Austin Ekeler found himself in with the Chargers until recently. Shortly after the latter's team stated their intention of having the running back at minicamp, he agreed to a new deal which put the uncertainty surrounding his immediate future to rest. Whether or not the Bucs can do the same with White this offseason will be a storyline to watch in the next few weeks in particular.
Follow @PFRumors