MAY 30: Hopkins' release is now official, per the NFL's transaction wire. Officially a free agent as of Tuesday afternoon, the 10-year veteran wide receiver — who has since hired a certified agent — is free to sign with another team.
MAY 26: The DeAndre Hopkins situation has come to an abrupt and unexpected end. The Cardinals have released the veteran receiver, per a team announcement.
The move proves that trade talks never progressed as far as Arizona would have liked, with his contract representing a major impediment to teams becoming willing to part with assets to acquire the three-time All-Pro. As a result, they will now move on from him without receiving anything in return. The Cardinals will save $8.9MM in cap space in 2023 via this release, while generating a dead money charge of $21.1MM. He will be off the books entirely in 2024.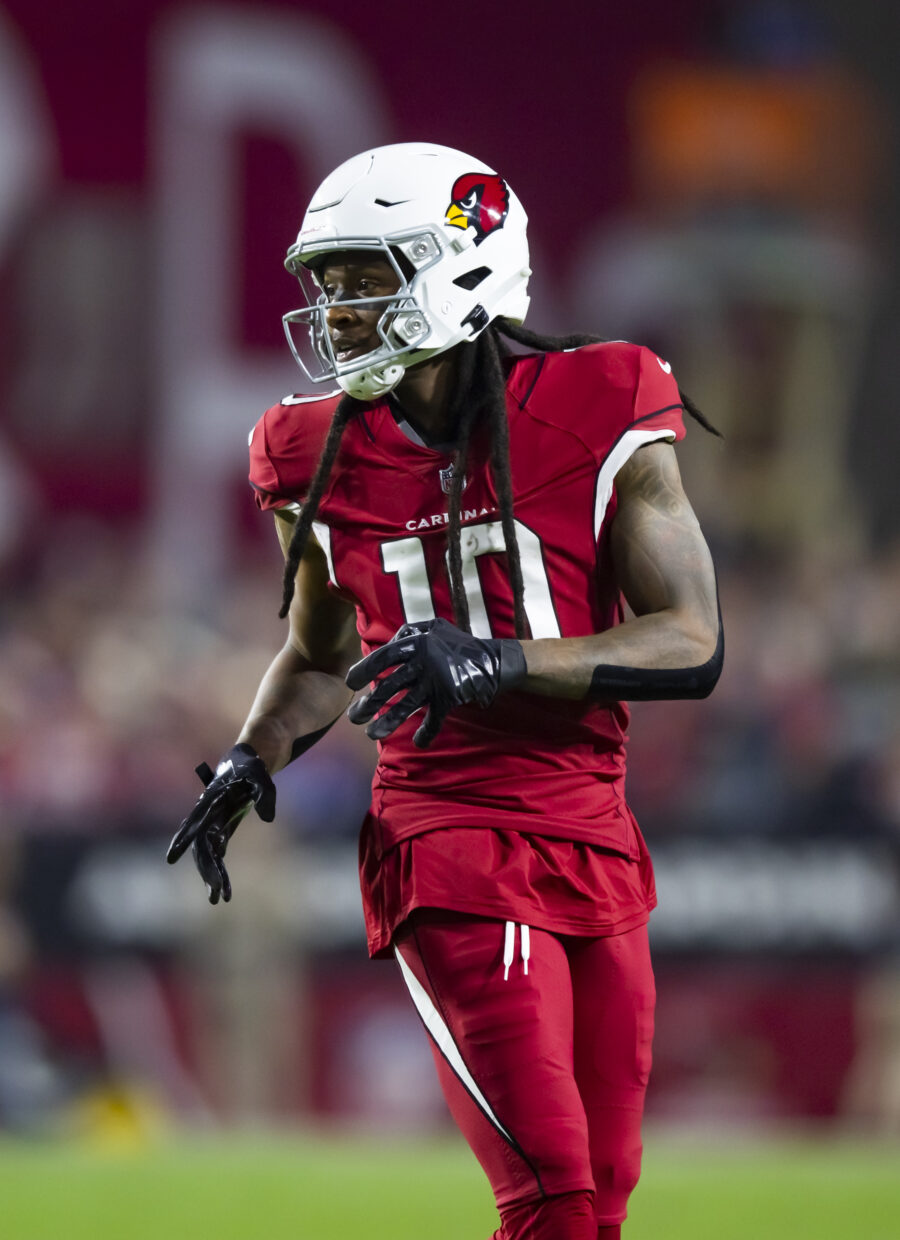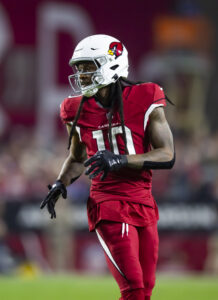 The 30-year-old was due $19.45MM in salary this season, the second-to-last of his current contract. That figure would have been relatively reasonable given the current nature of the WR market, but Hopkins' scheduled cap hit was a far more burdensome $29.99MM in 2023, and $25.5MM in 2024. That led interested teams to ask the Cardinals to eat a portion of his contract to facilitate a trade, but not much progress was made on that front. Now, Hopkins is free to explore his options amongst the teams he has mentioned as potential destinations this offseason.
That list includes a number of AFC contenders, such as the Chiefs and Bills. The Ravens – who have already made signficant WR additions in the form of free agent signing Odell Beckham Jr. and first-round rookie Zay Flowers – have also been linked to a Hopkins move this offseason. In the NFC, the Eagles and quarterback Jalen Hurts have been floated as a possibility by Hopkins himself and others.
From Arizona's perspective, this move marks a staunch about-face with respect to the public remarks made by new general manager Monti Ossenfort and head coach Jonathan Gannon on their intentions of retaining Hopkins for at least one more year. The former said around the draft that they planned to move forward with the five-time Pro Bowler for 2023, but this season is expected to be a rebuilding one in Arizona, so trade talks were logical.
Jeff Howe of The Athletic notes (on Twitter) that the Cardinals actively tried to move Hopkins, rather than simply listening to offers from potential suitors. As expected, though, Howe adds that his compensation, along with age and missed time due to injuries and suspension weighed down Hopkins' trade market. The former Texans first-rounder played a full season in 2020, his first year in the desert, but has suited up for just 19 contests in two years since then.
In his time on the field last year, Hopkins remained a productive element of the Cardinals' passing attack with 717 yards and three touchdowns on 64 receptions. His 1,407-yard campaign in 2020 marked the sixth time in 10 seasons that he eclipsed the 1,000 yard plateau. If he is able to do so again in 2023, a deal from any interested team will be worthwhile.
Today's news leaves Arizona with Marquise Brown, Rondale Moore, Zach Pascal, Greg Dortch and third-round rookie Michael Wilson on their WR depth chart, They will be leaned on during a transition year for the Cardinals, while Hopkins embarks on free agency for the first time in his decorated career. Where he lands on the open market will be no doubt a major storyline to follow.
Follow @PFRumors