The 2021 Giants ran into severe injury trouble in their blocking ranks, with tight end Kaden Smith joining Nick Gates and Shane Lemieux in sustaining career-altering setbacks. Smith missed all of last season but will soon have a chance to resume his career.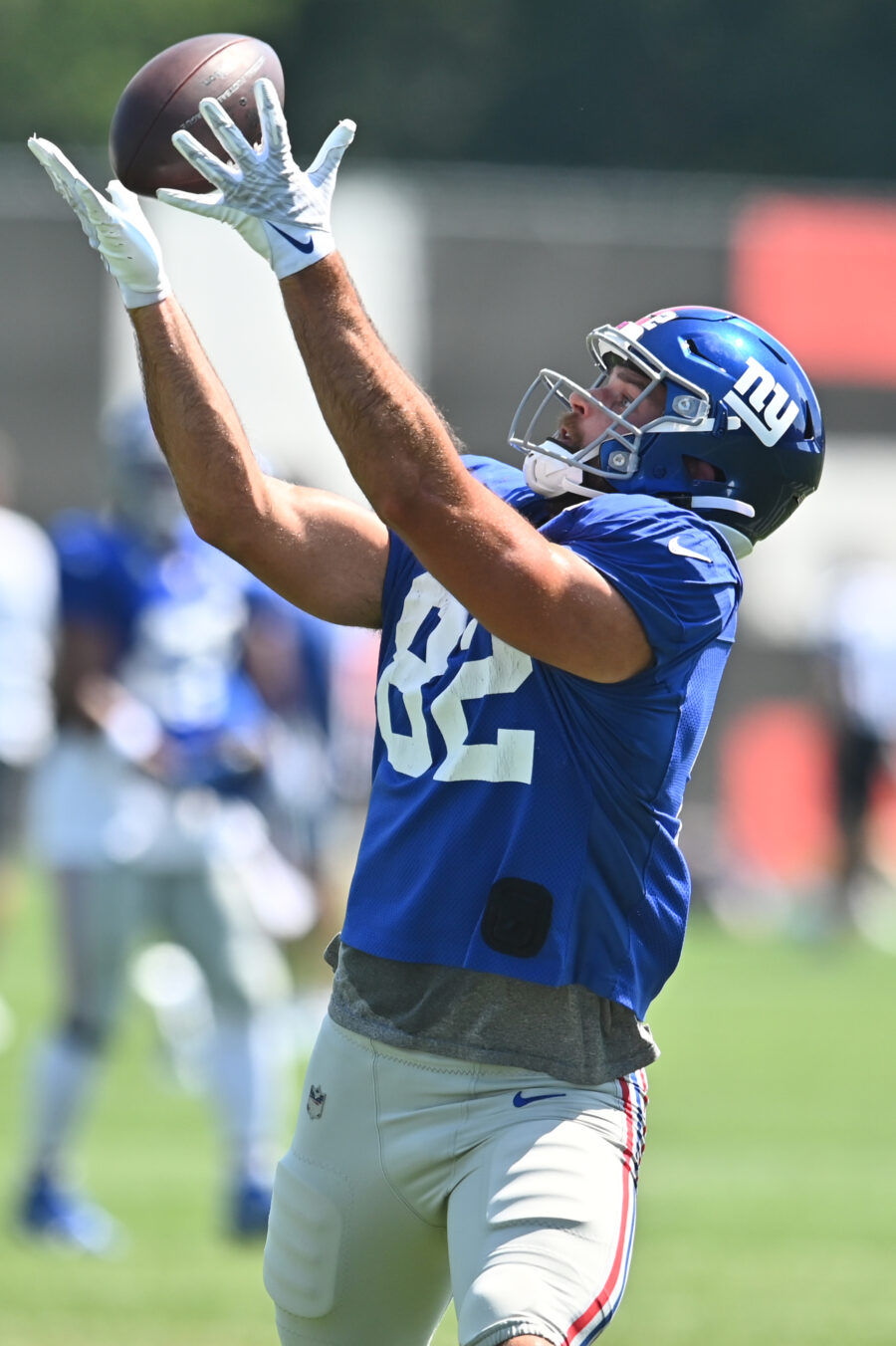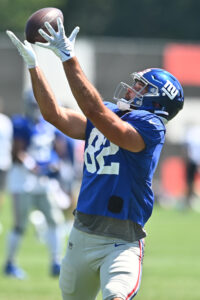 Smith agreed to terms with the Colts on Wednesday, adding to what has become one of the league's most crowded tight end rooms. The former Giant has not played in a game since November 2021.
A knee injury paused Smith's NFL run, with The Athletic's Dan Duggan indicating concern existed about the blocking tight end being able to play again (Twitter link). This setback followed Gates' September 2021 broken leg and Lemieux's September knee malady. Neither O-lineman was ready in time for the start of the 2022 season, with Gates debuting in Week 8 and Lemieux playing only in Week 10 of last season. While the Giants kept both O-linemen on their roster, they waived Smith with a failed physical designation before last year's free agency period.
Prior to the injury, Smith resided as a regular alongside Evan Engram. A former 49ers sixth-round pick, Smith started 22 games for the Giants from 2019-21. Complementing New York's receiving tight end, Smith played more than 400 offensive snaps during both the 2019 and '20 seasons. He caught three touchdown passes in 2019 but mostly functioned as a blocker in the Big Apple.
Making the Colts' 53-man roster will not be automatic for the 26-year-old rebound candidate. Indianapolis carries Mo Alie-Cox, 2022 third-rounder Jelani Woods, 2021 fourth-rounder Kylen Granson, 2022 sixth-rounder Andrew Ogletree, rookie fifth-rounder Will Mallory and free agent pickup Pharaoh Brown. Ogletree suffered a torn ACL during training camp last year. Of this group, only Brown and Mallory arrived under the current coaching staff. Smith will join that contingent and vie for a job in Indy in the coming weeks.
Follow @PFRumors