The Jets and defensive tackle Quinnen Williams are "not close" to an agreement on a contract extension, per ESPN's Rich Cimini. As he said he would, Williams is staying away from the team as part of his efforts to secure a new deal.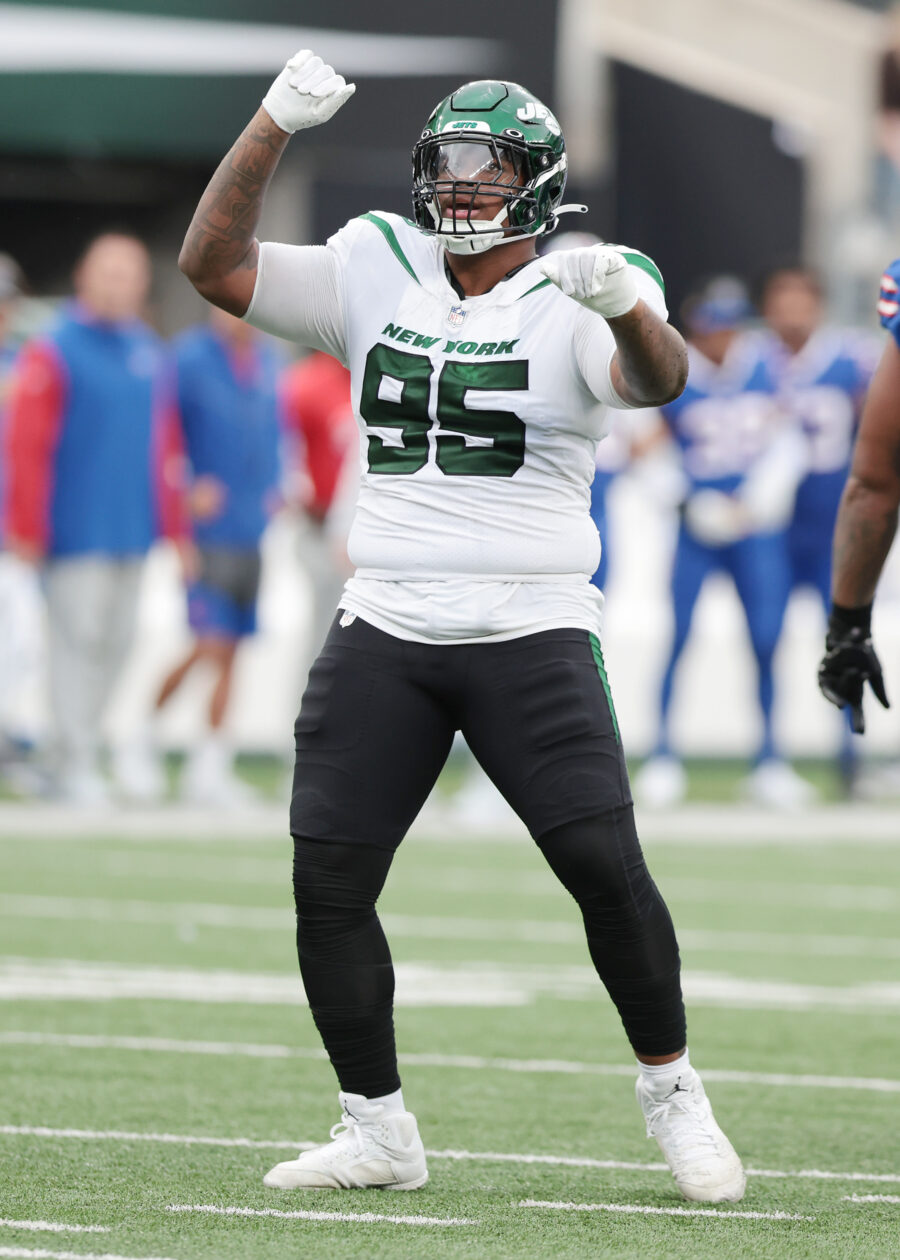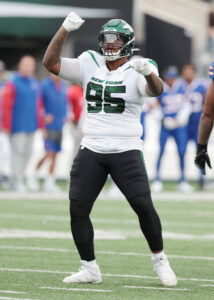 It would seem that the framework for such a deal is largely in place thanks to the recent accords struck by Williams' DT draftmates, Jeffery Simmons and Dexter Lawrence. Last month, Simmons signed a four-year, $94MM extension with the Titans that features $66MM in guaranteed money, and Lawrence and the Giants agreed to a four-year, $90MM re-up that includes $60MM in guarantees. In March, Daron Payne — who entered the league in 2018, one year before the Williams/Simmons/Lawrence trio — signed a four-year, $90MM deal with the Commanders. Like Lawrence, Payne received $60MM in guarantees.
As the market for young, high-end defensive tackles includes so many recent comparables, it is somewhat surprising that Williams and Gang Green still have a large gap to bridge in their negotiations. That is especially true in light of the fact that ownership has given GM Joe Douglas plenty of wiggle room in contract talks, and considering Douglas' comments at the end of February.
"We've had several good discussions with (Williams's agent, Nicole Lynn) and Quinnen since the season," Douglas said at the time. "We feel really good about where we're at. We feel good that this process is going to play out in the right way."
Perhaps Williams is pushing for more guarantees and/or a larger AAV since he, as opposed to his newly-extended peers, has a First Team All-Pro nod on his resume (although Simmons boasts two Pro Bowl bids to Williams' one). It could also be that the team is attempting to maximize the leverage it has by virtue of the franchise tag, which it could deploy to keep Williams in the fold in 2024. Of course, the Titans and Giants also had the threat of the tag at their disposal, and Payne had already been tagged when he signed his deal. Plus, as Cimini writes, it does not do the Jets any good to risk jeopardizing their relationship with one of their foundational players.
To be clear, Cimini does not suggest that the relationship between player and team is in a bad place, only that there is still plenty of work to be done to reach an agreement. And although Williams had indicated that he wanted to have a deal completed by the start of voluntary workouts in April, it does not sound as if the passing of that self-imposed deadline has stalled negotiations in any way.
Williams, who will not turn 26 until December, set new career-highs in sacks (12) and quarterback hits (28) in 2022, and he also earned a strong 77.7 rush defense grade from Pro Football Focus. PFF considered Williams the fourth-best interior defender last season, two spots behind Lawrence but above Simmons (10th-best) and well ahead of Payne (60th-best).
Follow @PFRumors