After getting only four starts through his first two years in the NFL, 49ers quarterback Trey Lance is now eyeing a backup role heading into his third NFL season. Thanks to his presumed spot on the depth chart, a number of teams have checked on the availability of the former third-overall pick. However, despite the outside interest, Lance never thought of requesting a trade out of San Francisco.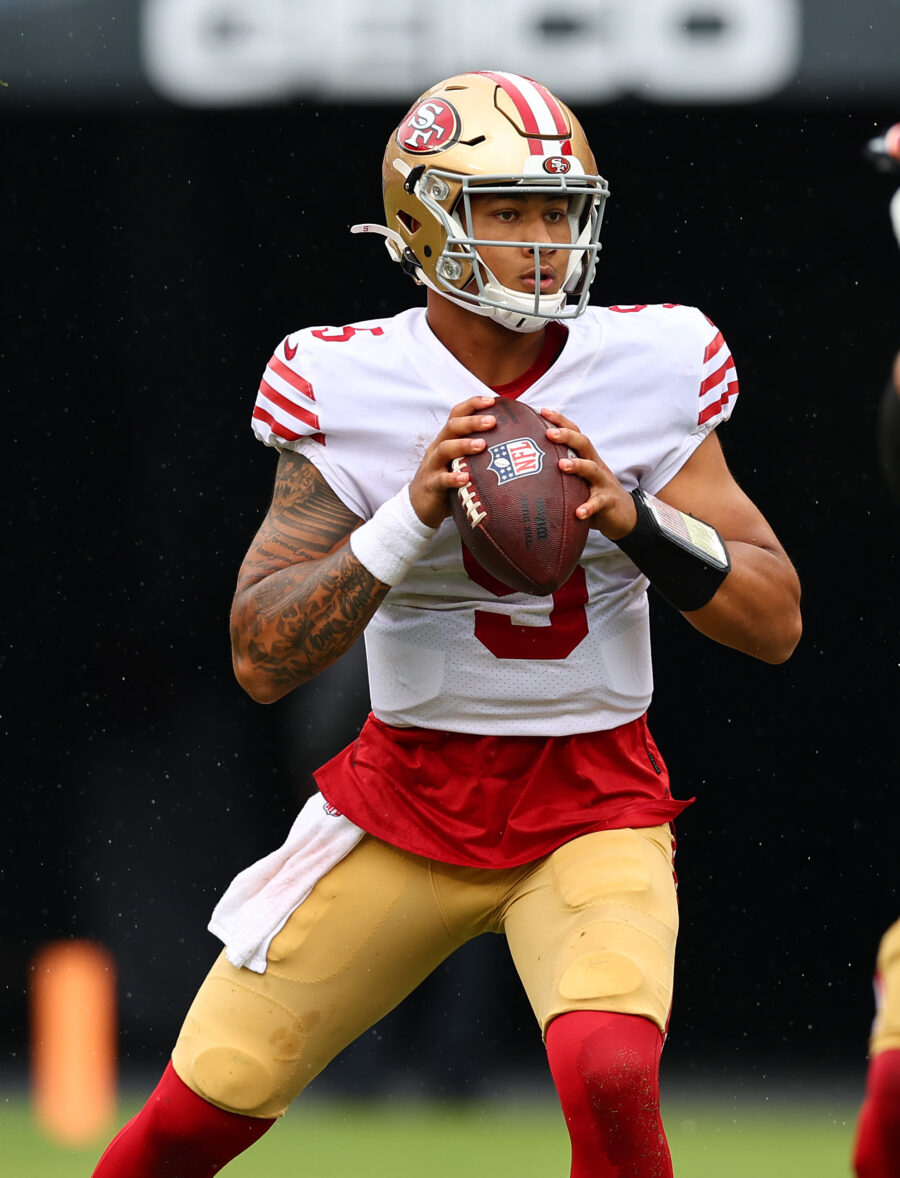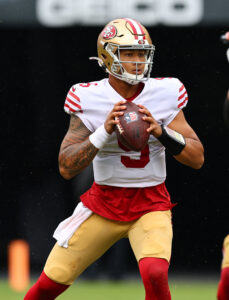 "No, not at all," Lance told reporters yesterday (via Eric Branch of the San Francisco Chronicle). "I knew where I wanted to be. I just want an opportunity to compete. I love it here. I love the coaching staff. … Love the quarterback room, love the guys in the locker room. This is absolutely where I want to be."
Injuries have limited Lance's progress through his first two NFL seasons. He spent most of his rookie season as the backup to Jimmy Garoppolo, and after heading into the 2022 campaign as the clear starter, he suffered a season-ending ankle injury in Week 2. Since then, 2022 Mr. Irrelevant Brock Purdy took the job and ran with it, guiding the 49ers to the NFC Championship Game.
The team made it clear that they'll have Purdy atop the QB depth chart when they start the regular season, and the organization also brought in some veteran depth in Sam Darnold. Despite the fact that he might not even be the 49ers' second option at the position, Lance admitted that he's actually enjoying playing football for the first time in a while.
"I really feel like I'm having fun playing football again," Lance said. "It's hard those first years, my first year and especially last year, I thought I'd be able to get close to that point of not having to be so stressed and worried and have a better understanding of offense and defense. And I finally feel like I'm able to just have fun and enjoy it again.
"Obviously, there are ups and downs. And there is stress and anxiety that comes with playing the position and playing football. But this is the best I've felt, for sure."
Even with the added depth at the position, Lance isn't doomed in San Francisco. Purdy is still recovering from UCL surgery, although Kyle Shanahan told reporters that the QB should be throwing by next week (per NFL Network's Ian Rapoport on Twitter). It sounds like Purdy is a bit ahead of schedule, which is good news when it comes to his Week 1 availability. However, even a small setback could delay Purdy's regular season debut, opening the door for a starting gig.
Per Rapoport, Lance has been taking the technical "first-team reps" at quarterback this week. However, Shanahan was quick to caution that this doesn't mean a whole lot; Lance was playing with no offensive line and throwing to second- and third-string receivers. Ultimately, Rapoport believes there will be a real battle between Lance and Darnold for that QB2 (and potential QB1) role.
Follow @PFRumors