After spending the past six years as the Bills defensive coordinator, Leslie Frazier announced that he'd be stepping away from coaching for the 2023 campaign. While the long-time coach indicated that he'd consider returning in 2024, it's starting to sound like he'll only be pursuing head coaching opportunities during the next hiring cycle. While attending the league's coaching "accelerator program," Frazier told Albert Breer of SI.com that he'll consider HC jobs next offseason.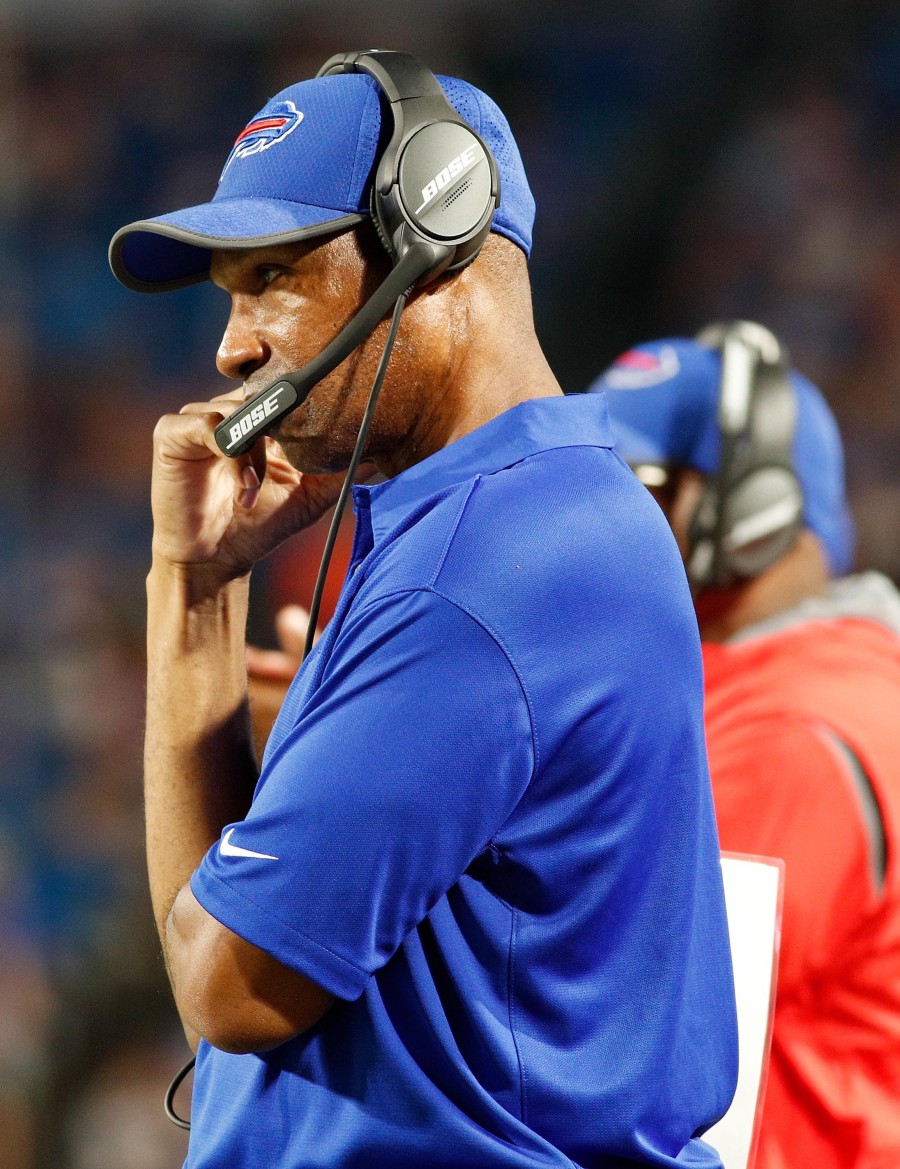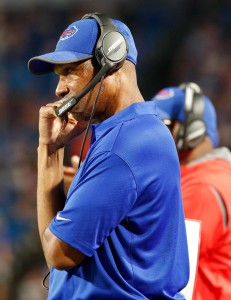 [RELATED: Bills DC Leslie Frazier To Step Away]
"I really feel good about where I am," Frazier told says. "I think my reasons for stepping away were the right reasons; I feel good about it. It just gives me a chance to see things from a different perspective, get recharged again and reenergized.
"And, hopefully, an owner will give me a chance to talk to him about an opportunity. If that doesn't happen, I'm good. I've had a good career. I'm good. My goal is to be a head coach. I know I don't have much time left, I'm at an age where it seems like owners are going younger and younger, but I think I have some things I can bring to the table. We'll see what happens."
Frazier also told Breer that he'll spend some of his free time attending OTAs and training camps around the league. The coach also intends to keep close tabs on the 2023 campaign in an effort to "look at what's happening around the league, make sure I stay up on any new trends."
The coach's defenses in Buffalo generally ranked top-10 in yards and points allowed, putting him firmly back on the head coaching radar. In recent years, the 64-year-old has been connected to HC jobs with the Colts, Texans, Giants, Dolphins, and Bears. Those latter three opportunists all came last offseason, and Frazier was a finalist for the Giants job before it was ultimately offered to fellow Bills coach Brian Daboll.
Frazier's only head coaching opportunity came with the Vikings, when he guided the team to a 3-3 record after taking over for Brad Childress in 2010. Following a 2011 campaign that saw the Vikings go 3-13, the coach helped led the team to the playoffs in 2012. Frazier was fired as Minnesota's head coach following a 5-10-1 campaign in 2013.
Follow @PFRumors