With the annual June 1 date — a pivotal salary point on the NFL's calendar for decades — looming, a handful of teams will see their cap-space figures rise this week. This year, six teams took advantage of the post-June 1 cut designation the league allows for cost-defraying purposes.
Teams are permitted to designate two players per offseason as post-June 1 cuts. This transaction allows a team to spread out a dead-money hit over a two-year period, as opposed to absorbing all the cost in one offseason. The Cardinals did not take this path with DeAndre Hopkins, finalized a standard release Tuesday. Arizona is one of the six teams to have used the post-June 1 cut tactic this offseason, however.
Here are the teams who will pick up cap room Friday, via ESPN.com's Field Yates (on Twitter):
Miami Dolphins: $13.6MM
Cleveland Browns: $10.92MM
Dallas Cowboys: $10.9MM
Washington Commanders: $4MM
Denver Broncos: $3.75MM
Arizona Cardinals: $3.22MM
With $1.3MM in cap space, the Dolphins sit 30th as May winds down. They will rise to the league's top half thanks to the funds from their Byron Jones cut emerging. Jones missed all of last season due to injury, seeing what was believed to be a routine surgery — one not expected to even force him to miss training camp time — leave his career in jeopardy. Three years after the Dolphins gave Jones a then-record-setting cornerback contract, the former Cowboys Pro Bowler expressed doubt about playing again.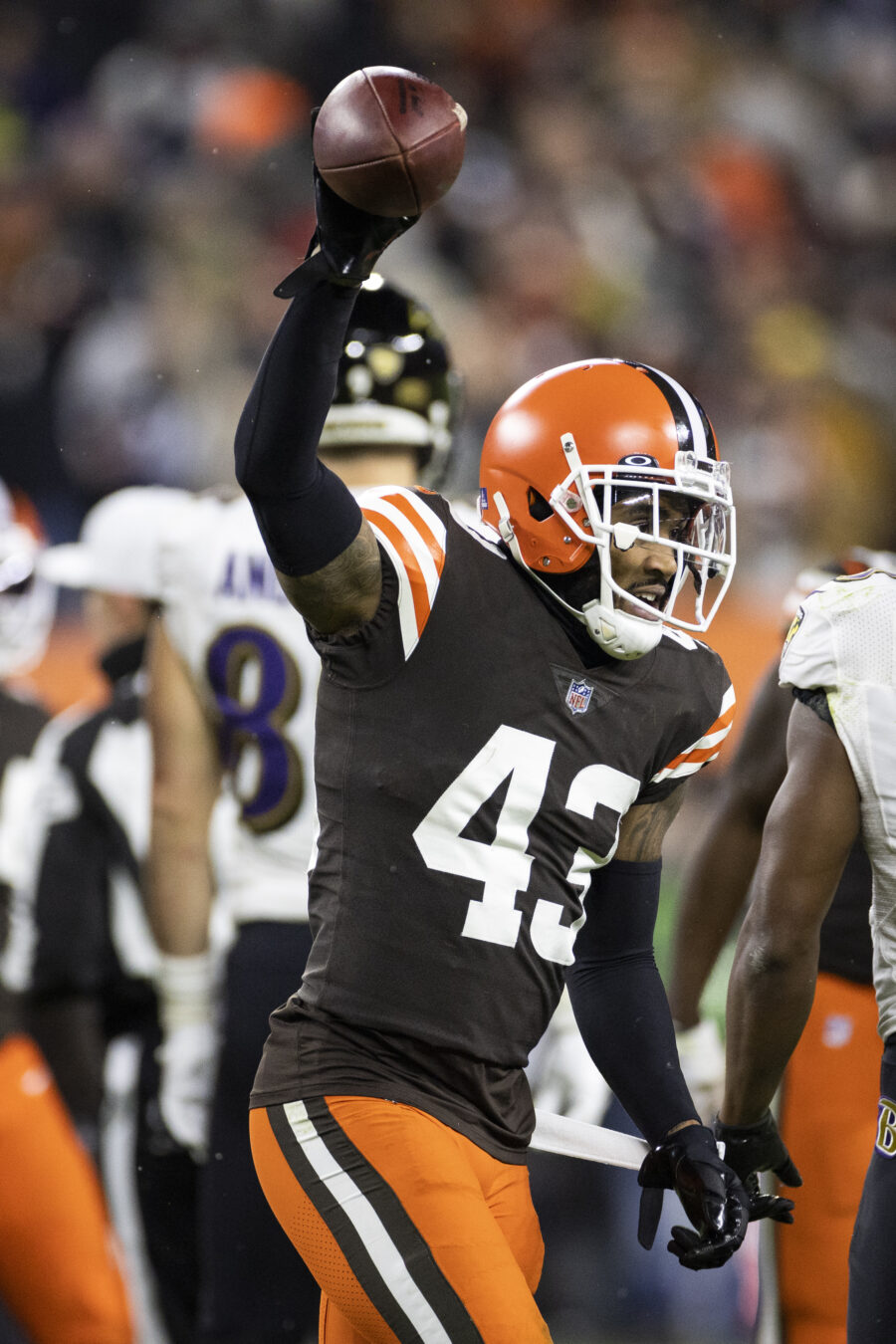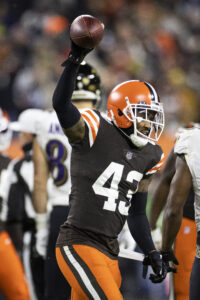 The Browns' John Johnson release will balloon their cap space to $15.9MM. Cleveland gave Johnson a three-year, $33MM deal in 2021 but cut bait with a year to go. The Browns were believed to be interested in Jessie Bates, but the Falcons' monster offer (four years, $64MM) won out. Cleveland instead signed ex-Kansas City starter Juan Thornhill. The Browns used their second post-June 1 designation on Jadeveon Clowney, doing so despite signing the former No. 1 overall pick to a one-year deal in 2022. Released for procedural purposes after a tumultuous year, Clowney is no longer in the Browns' plans. The team, which has been mentioned as a Hopkins dark horse, now sits in the top 10 for cap space.
Dallas' Ezekiel Elliott cut will lead to a cap-space figure north of $21MM soon; that will place the team in the top eight. The team would have faced an $11.8MM dead-money charge had the post-June 1 designation not been used. Elliott remains in the mix to return to the Cowboys, but the two-time rushing champion would do so at a significantly reduced rate. The team had signed him to a six-year, $90MM extension ahead of the 2019 season, but the former No. 4 overall pick's best work came on his rookie contract. The Cowboys still have Tony Pollard tied to a $10.1MM franchise tag.
Chase Roullier represents the source of the Commanders' belated savings. Washington cut its former starting center earlier this month, doing so after signing veteran Nick Gates and drafting interior O-lineman Ricky Stromberg in Round 3. Roullier signed a Washington extension in January 2021 but missed 24 games over the past two seasons. The 2017 draftee, who played just two games last season due to a knee injury, remains unsigned. The Roullier-generated money will bump Washington's cap-space total past $8MM.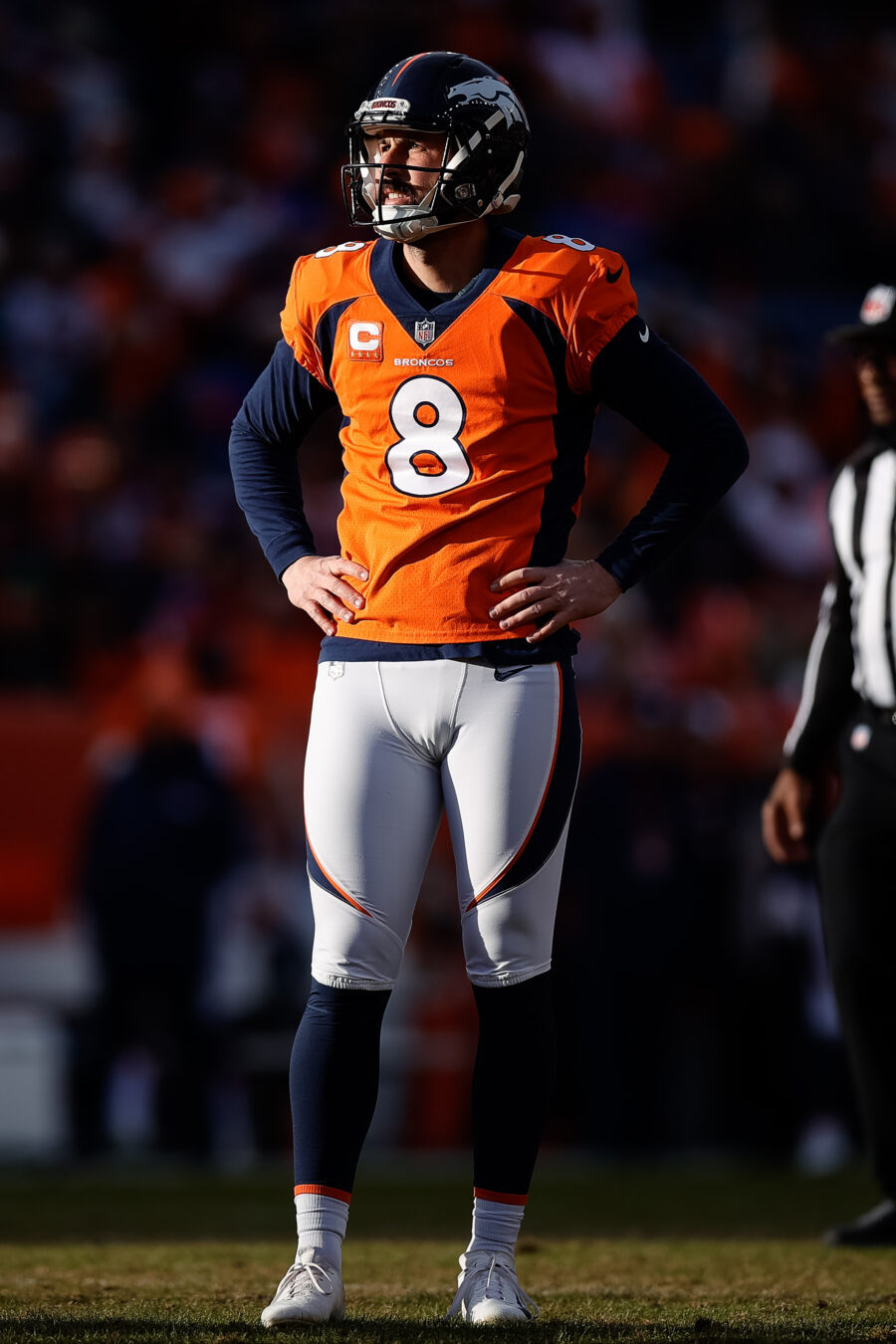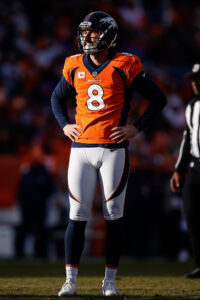 Denver parting ways with longtime kicker Brandon McManus will lead to its slight funding increase, which will boost the team's cap space past $10MM. McManus served as the Broncos' kicker for nine seasons, taking over after Matt Prater's substance-abuse suspension in 2014. McManus signed two extensions to stay in Denver, the most recent in 2020. But the Broncos have another round of new special teams coaches. Sean Payton cited cost savings when addressing McManus' release, and the veteran kicker already has a new gig — in Jacksonville.
The Cardinals will add a few million because of their Rodney Hudson release and J.J. Watt's retirement. Hudson, who has been closely tied to retirement, spent the past two seasons in Arizona. The Cards acquired the former Raiders and Chiefs center via 2021 trade. Hudson then signed a three-year, $30MM extension that ran through the 2024 season. Injuries doomed the former Pro Bowler in Arizona. After missing five games in 2021, Hudson missed 13 last season. Although Watt retired, the Cards created nearly $1.2MM in 2023 cap space by processing the move as a post-June 1 exit.
Because the Cardinals had used the post-June 1 designation on Hudson and Watt, they could not apply the cost-spreading measure to the Hopkins release. With the Hudson and Watt moves set to lift the Cardinals past the $27MM mark for cap space, only the Bears will reside ahead of them in available funds.
Follow @PFRumors