The draft was the source of many significant developments for the Texans, but another one also took place last week. Receiver John Metchie III made his long-awaited return to the practice field after battling both injury and health concerns in 2022.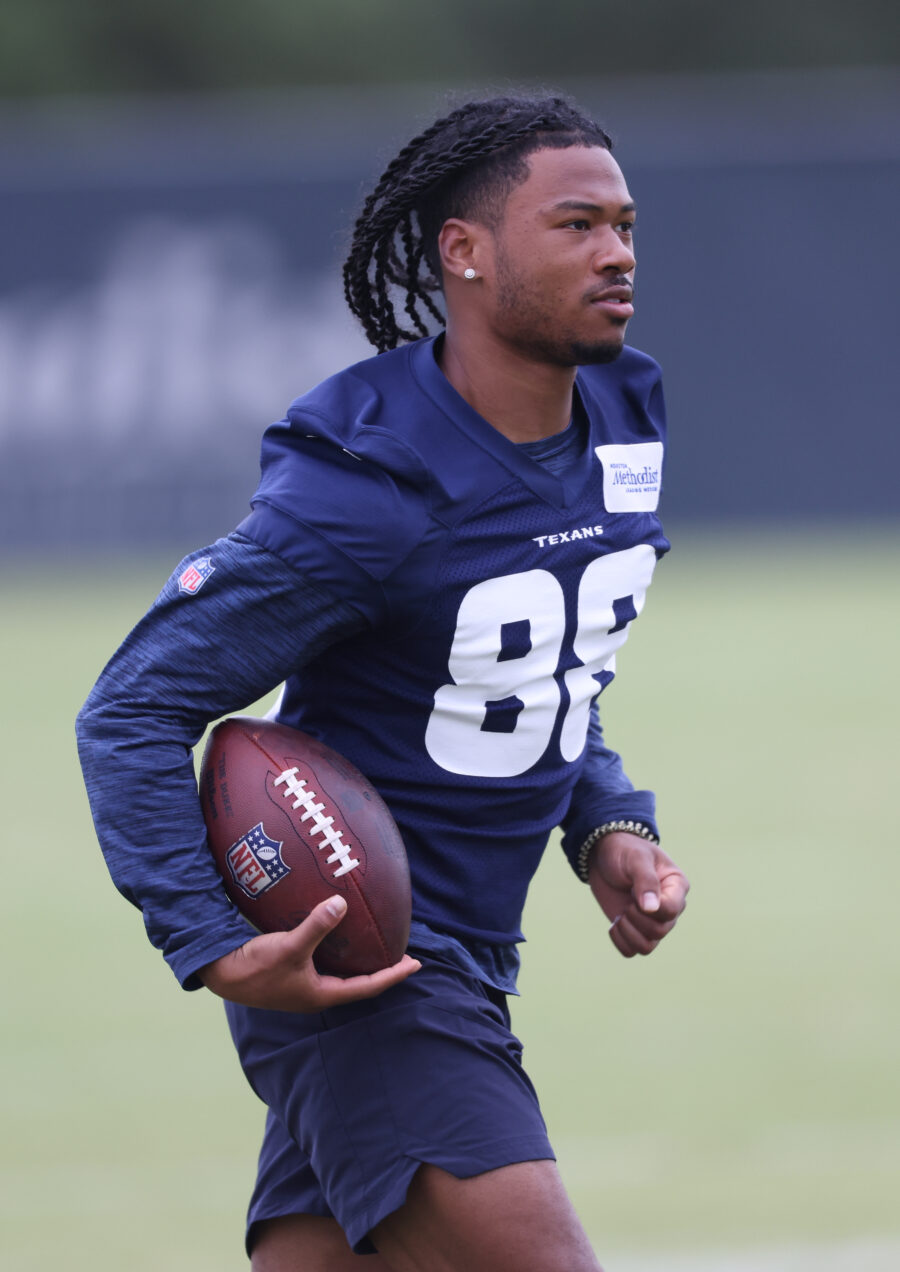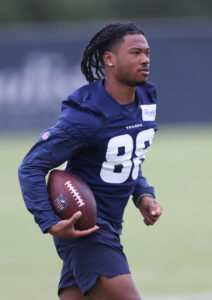 Metchie missed his entire rookie campaign after being diagnosed with Acute Promyelocytic Leukemia in July, something which happened amidst his recovery from a torn ACL in his final college game. That understandably led to questions about his playing future, but Metchie has continued to make progress for several months. He is now set to take part in spring workouts in preparation of his NFL debut.
The 22-year-old Canadian put himself on the draft radar with a pair of productive seasons at Alabama in 2020 and '21. Across that span, he totaled 151 catches, 2,058 yards and 14 touchdowns, helping the Crimson Tide to the national title game in his junior campaign; it was during that contest that he tore his ACL. The injury didn't cause much a slide down the draft board, though, as Metchie was selected in the second round by the Texans.
"Nobody's worked harder over the last however many months to get himself to this point," general manager Nick Caserio said, via ESPN's DJ Bien-Aime. "So I wouldn't say anybody is surprised that he's arrived at this point… There are a lot of people that deserve a lot of credit that helped get to this point, starting with John. I'll say it's kind of inspiring to see somebody see that."
Houston's OTAs begin on May 22, and they will represent another signficant milestone in Metchie's ongoing return to full health. He will look to compete for a place in the WR pecking order on a team which has made a few additions at the position in free agency (including Robert Woods) and selected a pair of rookies (third-rounder Nathaniel Dell and sixth-rounder Xavier Hutchinson) in the draft. The Texans' offense will look different given those new pieces in the receiving corps, along with No. 2 pick C.J. Stroud at quarterback. Metchie's ability to regain his college form with the team's new signal-caller could go a long way in determining their individual and collective success in the short- and long-term future, provided his recovery continues as planned.
"He's making progress," Caserio added. "He's in a good spot. You could have been any setbacks, but you know, [there's] still a long road ahead of us. We had played a lot of football, but we're all certainly cautiously optimistic about where he's at."
Follow @PFRumors