JUNE 20: Jones posted bail, valued at $30K during his arraignment, per ESPN's Mike Reiss (Twitter link). The 25-year-old pleaded not guilty on all counts, and attorney Rosemary C. Scapicchio said (via the Globe's John Ellement and Sean Cotter) he had "no intention of bringing any guns onto an airport." Jones' next court date is set for August 18. In the time leading up to that point, it will be worth monitoring what developments, if any, take place with respect to his tenure in New England.
JUNE 19: Jones will be arraigned Tuesday, according to the Boston Globe's Travis Andersen and Nicole Yang. If convicted and sentenced consecutively on each of the counts, Jones could face more than 30 years in prison, James Borghesani, a spokesperson for Suffolk (Mass.) District Attorney Kevin R. Hayden's office, told the Globe. This outcome is unlikely, Andersen and Yang add, but the second-year cornerback's NFL future might be in doubt.
JUNE 17: Patriots cornerback Jack Jones was arrested last night at Boston Logan International Airport after trying to bring two loaded firearms on a plane, according to Lindsey Thorpe of Boston 25 News.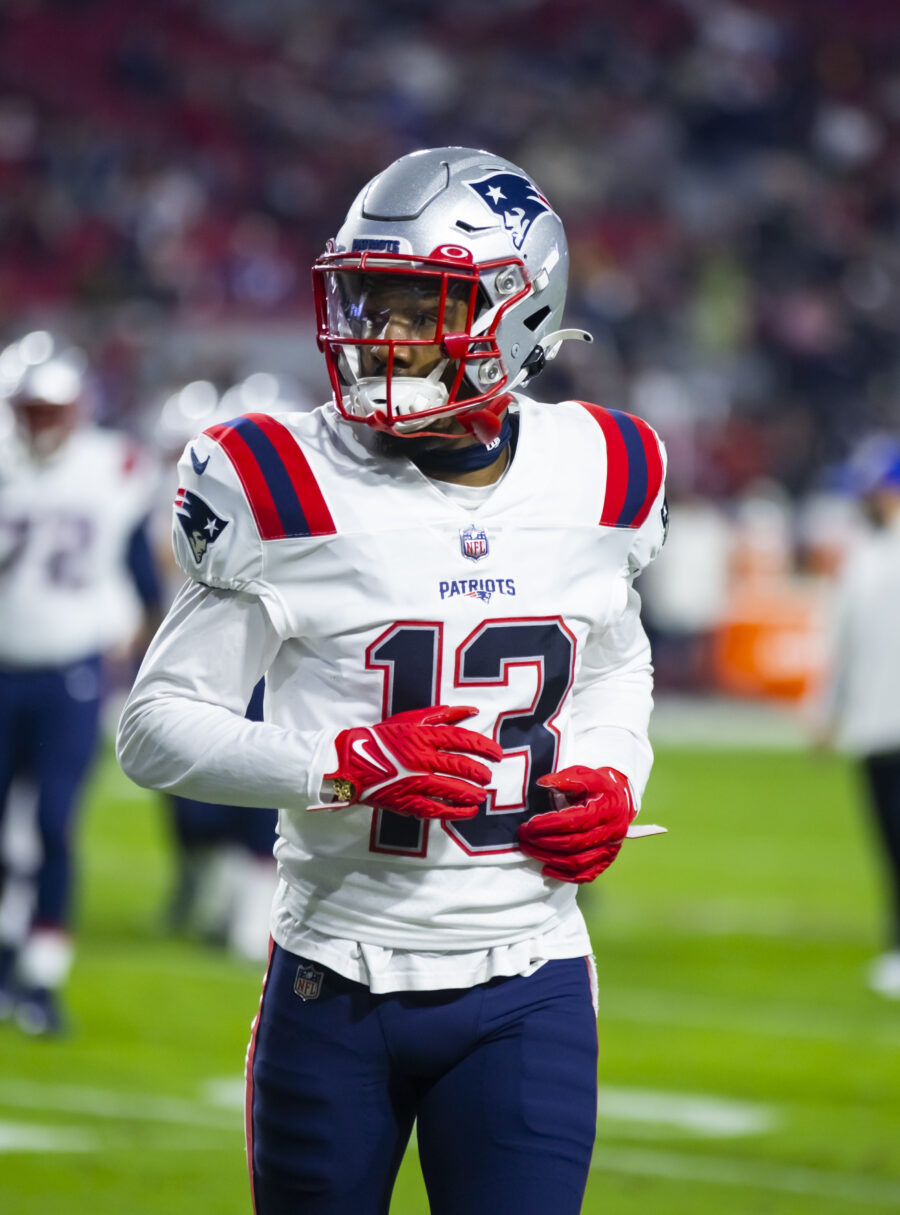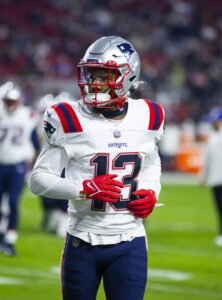 Per Thorpe, Jones is facing charges of "possession of a concealed weapon in a secure area of an airport, possession of ammunition without a firearm identification card, unlawful possession of a firearm, carrying a loaded firearm, and possession of a large-capacity feeding device." Jones was released from jail on $50K bail, and he's set to be arraigned next week.
"We have been notified that Jack Jones was arrested at Logan Airport earlier today. We are in the process of gathering more information and will not be commenting further at this time," the Patriots said in a statement (via Thorpe).
Jones had a tumultuous college career. He was booted off the USC squad for academic reasons, leading to him playing at Moorpark College, a California junior college, for the 2018 campaign. That season, Jones was arrested following an incident at a Panda Express, and he served 45 days of house arrest after pleading guilty to commercial burglary, which is a second-degree misdemeanor.
He spent the following three years at Arizona State and managed to rehabilitate his NFL stock. He ended up being selected in the fourth round of the 2022 draft by the Patriots, and he quickly showed that he was capable of being more than a depth piece in the secondary. Jones got into 13 games last season (two starts), finishing with 30 tackles and two interceptions (including a pick-six on Aaron Rodgers). Pro Football Focus ultimately graded him 17th among 118 qualifying cornerbacks.
However, things weren't all positive in New England. Jones was hit with a two-game suspension to end the 2022 campaign after a violation of unspecified team rules. This spring, Bill Belichick noted that the suspension was in the past, and Jones has emerged as one of the top cornerbacks on New England's depth chart.
Considering the lack of patience Belichick and co. have for off-the-field issues (coupled with Jones' prior suspension), there's a chance that the player may simply be done in New England following yesterday's arrest. Jones isn't owed a whole lot of money on his fourth-round rookie contract, although the Patriots would be left with more dead cap than cap savings for the 2023 campaign if they decided to cut the cornerback.
If Jones is cut or faces a suspension, the Patriots may need to lean on some inexperienced depth at cornerback. First-round rookie Christian Gonzalez should lead the depth chart, and the team also has veteran Jonathan Jones at nickelback. 2022 third-round pick Marcus Jones showed out as a special teamer during his rookie campaign, but it remains to be seen if he can contribute as a full-time starter on defense. He would likely compete with Shaun Wade for the leftover snaps at CB2, with rookies Ameer Speed (sixth round) and Isaiah Bolden (seventh round) also potentially getting looks.
Follow @PFRumors