The only Panthers starter left from Super Bowl 50, Shaq Thompson agreed to terms on a new contract this offseason. The decision kept Thompson in Carolina, but it amounted to a pay cut.
Thompson was previously tethered to a four-year, $54.43MM deal — one agreed to in December 2019 — that ran through 2023. While that contract paid nearly $14MM per year, Thompson's new deal ties him to the team through 2024 at a $6.3MM AAV. In exchange for this reduction in average salary, the Panthers handed Thompson $8.5MM in guaranteed money.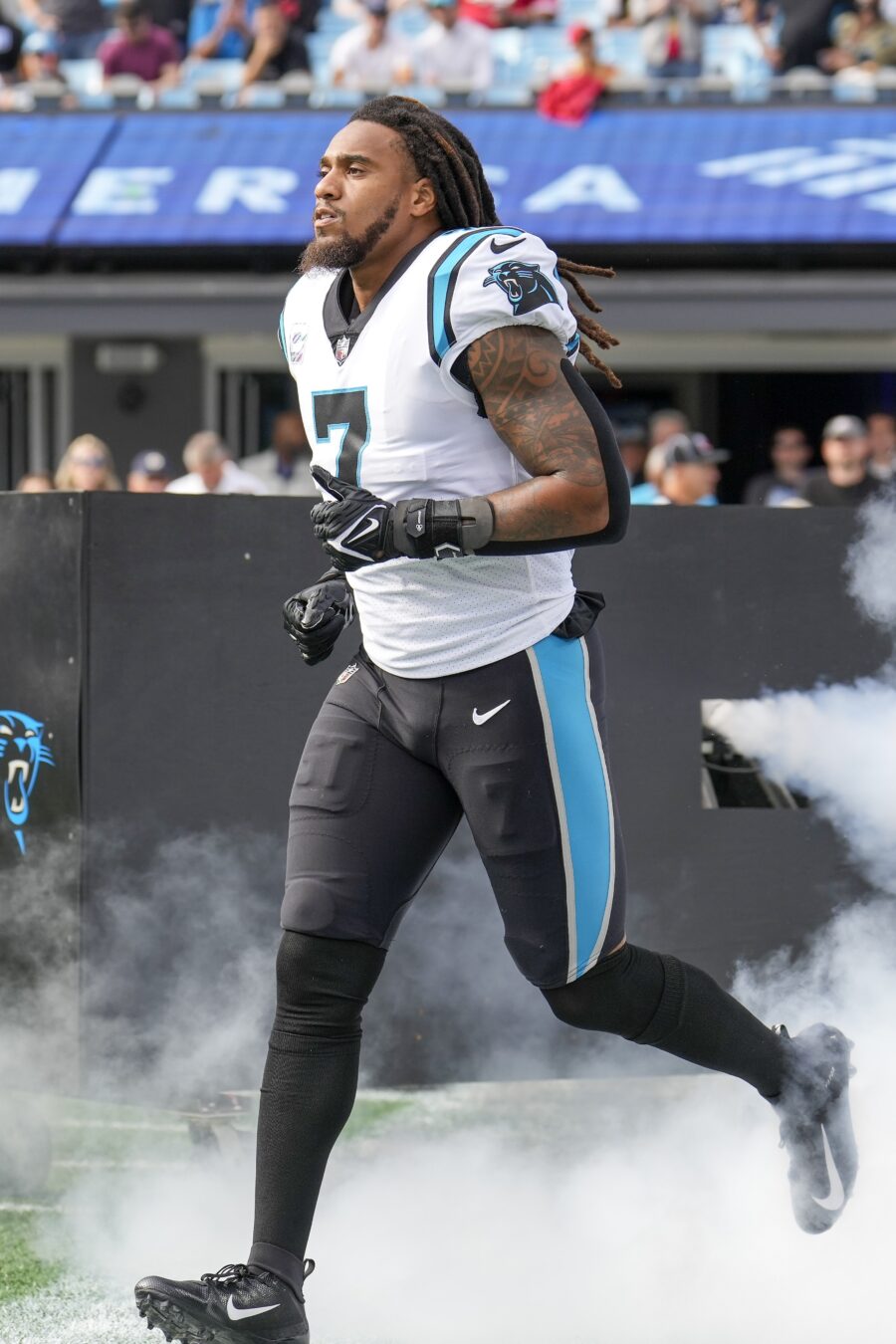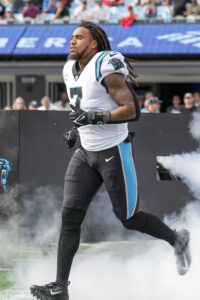 Guarantees notwithstanding, Thompson is now on a deal in line with many linebackers who signed this offseason. While Tremaine Edmunds and Bobby Okereke signed deals for eight figures per year, a number of linebackers — Kyzir White, Azeez Al-Shaair, David Long, Bobby Wagner, Alex Singleton, Cole Holcomb, Alex Anzalone, T.J. Edwards, Eric Kendricks and Germaine Pratt — signed for between $5MM and $7MM per annum.
"Just look at the linebacker market; nobody was getting paid," Thompson said, via Panthers.com's Augusta Stone. "So it was just weighing out, 'Do I want to be here, or do I want to go somewhere else? Do I want to be with my brothers, who I went to war with, or do I want to go to a different team and meet new people?' And shoot, I'm a big loyal guy. So I stayed with my brothers."
Thompson agreed to his redone deal just before that market formed, with news of the contract coming out March 11 — two days before the legal tampering period began. The new deal also extended Thompson's contract by a year and includes a $2MM salary guarantee for 2024. That would be unlikely to stop the Panthers from moving on next year, should Thompson's play tail off in his upcoming age-29 season, but the team did make a 2024 release more difficult by adding three void years to the deal.
Of the above-referenced lot of ILBs, only two (Anzalone and Singleton) received more than the $8.5MM fully guaranteed Thompson did. Both the Lions and Broncos linebackers secured $9MM guaranteed. Thompson's agreement effectively served as one of the market-setting moves at a position this offseason. While Thompson's previous extension gave him the third-most guaranteed money among linebackers at the time, this one will keep his Carolina career going as another new coaching staff takes over.
Thompson's name emerged in trade rumors shortly after Matt Rhule's firing, joining just about every other Panthers veteran of note. While Christian McCaffrey, Chosen Anderson and D.J. Moore are gone, Thompson will stick around after his fourth straight 100-tackle season. As the Panthers rallied back from their 1-5 start, Thompson finished with a career-high 135 tackles. Pro Football Focus rated the Washington alum as a top-25 linebacker overall but slotted him second at the position against the run, with only Wagner earning a higher grade in that area.
Drafted during the Dave Gettleman–Ron Rivera period, Thompson has 106 games for the Panthers. Among linebackers, that number trails only Thomas Davis and Luke Kuechly — the team's prized duo when Thompson arrived — in franchise history. Thompson starting 13 games this season will move him past Kuechly on that list.
Follow @PFRumors