The 2023 guard market produced four deals north of $7MM per year, but as Dalton Risner's top free agent peers committed to deals soon after the league year began, the four-year Broncos starter did not get what he wanted. Nearly three months later, Risner remains unsigned.
This might not continue for much longer. It sounds like Risner will have an opportunity soon, with 9News' Mike Klis noting the former second-round pick has received interest from several teams. Seven clubs are in on Risner, and while that picture would present a bidding war, it is unlikely the offers are especially lucrative at this point in the offseason.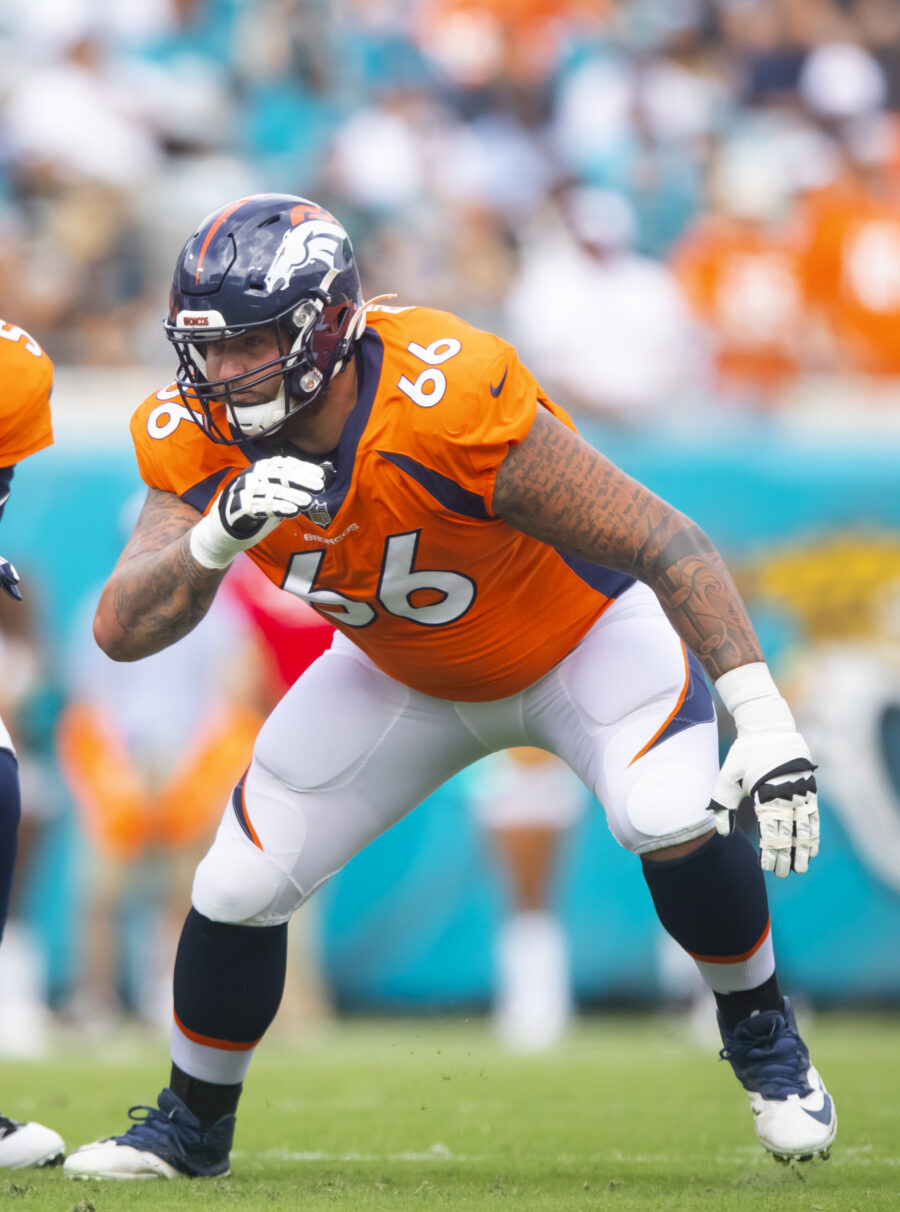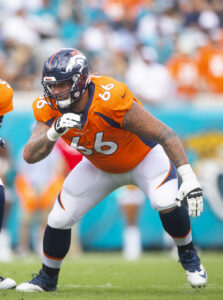 Still, Risner is one of the top players available. He joined Ben Powers, Isaac Seumalo and Nate Davis as guards on PFR's top 50 free agents list. Powers will replace Risner in Denver, signing this offseason's top guard deal (four years, $52MM; $27MM fully guaranteed). Davis signed for $10MM per year (with the Bears), while Seumalo received a three-year, $24MM pact from the Steelers. Connor McGovern also signed a three-year, $22.35MM deal with the Bills. The Broncos' Powers pact came together quickly, being reported minutes after this year's legal tampering period began. That effectively ensured Risner, a Colorado native, would need to land his second contract elsewhere.
Risner is going into his age-28 season. The Kansas State product started all 62 games he played in Denver, playing both left and right guard. Joining Garett Bolles as a Broncos O-line constant over the past four years, Risner will be looking for a new team — potentially a one-year audition to better position himself for success on the 2024 market — after the Broncos gave Powers his job. A Denver reunion is highly unlikely, with Powers joining emerging right guard Quinn Meinerz as the team's starters.
A number of teams could still use guard help, however. Among guards, ESPN rated Risner as a top-10 pass blocker in 2022 and a top-10 run blocker in 2021. Pro Football Focus ranked Risner just outside the top 40 at guard last season; the advanced metrics site gave him a top-30 guard grade in 2021. Beyond Meinerz's improvement, not much went right for the Broncos' offense last season. While Risner helped Phillip Lindsay to the second of his 1,000-yard seasons to start his career back in 2019, the Broncos have not accomplished much offensively during the 2020s. Sean Payton is now in place to remedy that, and after rumblings of Risner residing behind Dre'Mont Jones in Denver's free agency pecking order, the now-Payton-led team re-signed neither and pivoted to outside help on both their offensive and defensive lines.
Risner did finish his contract year on IR, having suffered a UCL sprain. It is worth wondering if the injury affected his market. It will be interesting to see where the veteran starter lands.
Follow @PFRumors