SEPTEMBER 16: Green's retirement was already fairly official after his original announcement back in February, but today, it became ceremoniously official. The Bengals agreed to sign their former seven-time Pro Bowl wide receiver to a one-day contract in order to allow him to retire in Cincinnati.
The move makes perfect sense considering Green spent 10 years of his 12-year career in stripes. When he had originally announced he was hanging up his cleats, he had just finished a two-year stint with the Cardinals. Now, he'll end his career just as he began it: a Bengal.
FEBRUARY 6: Not long after making it clear he was contemplating hanging up his cleats, A.J. Green has decided to end his career. The wideout announced on Monday (via Instagram) that he is retiring from the NFL.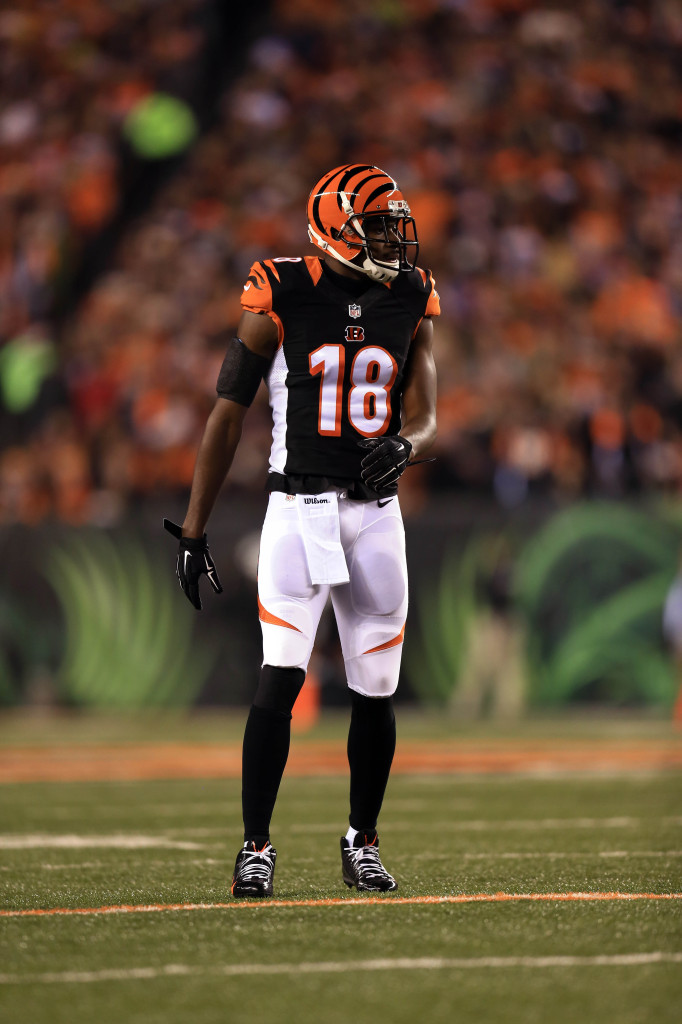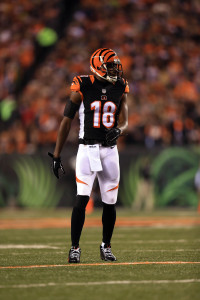 Green, 34, spent the past two seasons in Arizona as part of a veteran-laden Cardinals team. He played a considerable role in the team's 2021 success, securing 54 catches and 848 yards. That earned him a one-year deal this past offseason, though he put up far less noteworthy numbers across 15 games played. In January, it came as little surprise when he hinted that 2022 would be his final season in the pros.
Green's stint in the desert was preceded, of course, by a highly-acclaimed one with the Bengals. The fourth overall pick in 2011, he played nine seasons in Cincinnati, highlighting the Andy Dalton and Marvin Lewis era which saw him earn plenty of individual accolades and lead the team to consistent regular season success.
The Georgia product enjoyed immediate success in the NFL, eclipsing the 1,000-yard mark as a rookie. He would repeat that feat in each of the next four seasons, and once more in 2017. The latter campaign was the seventh consecutive in which he was named a Pro Bowler. In 2012 and 2013, Green also earned Second-Team All-Pro honors as one of the league's most accomplished wideouts.
During his career, the 6-4, 207-pounder established himself as a premier receiver in terms of possession (receiving 100 or more targets eight times) and scoring ability (registering 70 touchdowns, including double-digit majors in three seasons). He was not limited in terms of usage, however, as his 14.5 yards per reception average indicates. His impressive career totals are slightly more noteworthy given the fact that he missed the entire 2019 season due to an ankle injury.
Despite his time spent on the sidelines, Green finishes his career with 10,514 receiving yards. That ranks 44th all time in NFL history, and fourth among active players. He sits second on the Bengals' franchise list, behind only Chad Johnson. One of the top receivers of his generation, Green is hanging up his cleats with no regrets.
"I've never been a man of many words, so I'll keep this short," his Instagram post reads. Thank you. Thank you to all who have supported, encouraged, and inspired me throughout my career. Special thank you to the University of Georgia, Cincinnati Bengals, and Arizona Cardinals for the opportunity to pursue my dreams. I've stayed true to the game and it owes me nothing. Be blessed… The next chapter begins."
Follow @PFRumors