The latest batch of knee trouble David Bakhtiari is experiencing sent him to IR on Thursday. The Packers are not expecting a near-future return.
Bakhtiari is unlikely to come back this season, according to NFL.com's Ian Rapoport, who reports the 11th-year veteran has undergone another knee surgery. Already undergoing three knee procedures to address the knee injury that sidetracked his career, Bakhtiari added an arthroscopic procedure to the list this week. Another surgery is scheduled as well.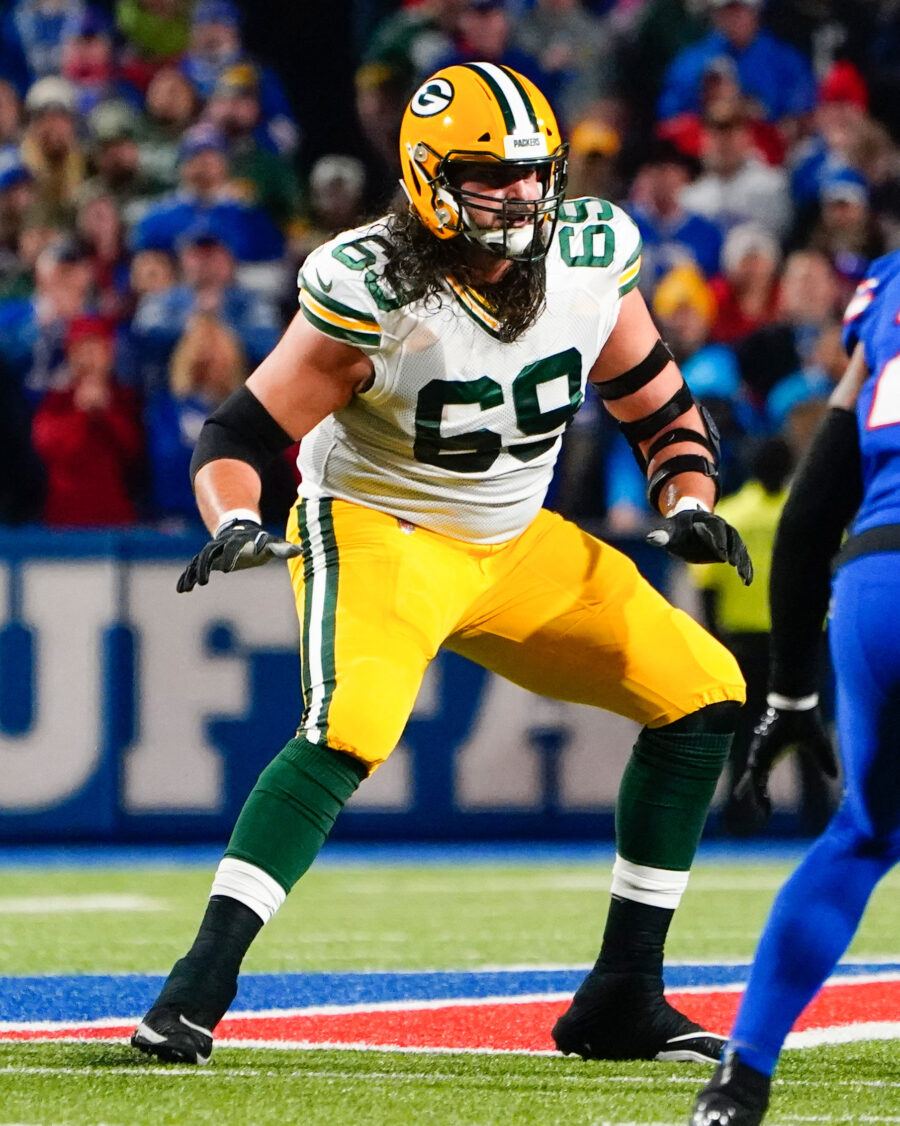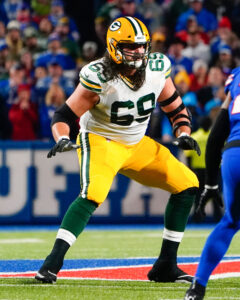 The ensuing operation is expected to occur within a few weeks, and while this recurring problem has threatened to take the All-Pro out for another season, Rapoport adds Bakhtiari is aiming to be ready for the 2024 season. Despite the knee trouble effectively taking over Bakhtiari's career since that New Year's Eve 2020 ACL tear, he is not planning to retire as a result of this latest setback.
Since the initial injury, Bakhtiari has missed 25 regular-season games and three Packers playoff tilts. He experienced swelling in his surgically repaired knee before Week 2, leading to the surgery that is on track to make this a second one-game Bakhtiari season for the second time in three years. The four-time Pro Bowler played only one game during the 2021 campaign, making a return for a meaningless Week 18 contest. Playing in that game led to Bakhtiari missing the ensuing divisional-round matchup, and last season did not bring a return to full strength.
Aaron Rodgers' final Green Bay season came with Bakhtiari missing six games. While an appendectomy limited the accomplished blocker as well, the knee trouble recurred. The 32-year-old tackle expressed optimism this offseason; that turned out to be misleading.
This will obviously deal a blow to a Packers O-line that remains without Pro Bowl left guard Elgton Jenkins, who is recovering from an MCL sprain. While Jenkins has not been placed on IR, he has already missed three games as a result of his latest round of knee trouble. Jenkins battled back from the ACL tear that shut him down in November 2021, returning to form and signing a lucrative extension late last season. Bakhtiari has not been as fortunate.
These recurring issues aside, Bakhtiari has done quite well contractually. Weeks before his ACL tear, the 2013 fourth-round pick inked his second Packers extension — a then-record-setting four-year, $92MM accord. That contract runs through the 2024 season. With Bakhtiari tied to a $20.2MM base salary and a $40.6MM cap hit, he will not return to the Packers without a contract adjustment. Green Bay could split up his $19MM dead-money hit by using a post-June 1 cut designation, though a pay reduction could conceivably extend the parties' relationship.
Even with knee pain limiting him last season, Bakhtiari graded second in ESPN's pass block win rate metric. Pro Football Focus graded him as the NFL's 12th-best tackle in 2022. The Packers have primarily turned to 2022 seventh-round pick Rasheed Walker in Bakhtiari's place this year. Jenkins filled in for Bakhtiari in 2021, but the team moved him back to guard last season. Green Bay's O-line struggled to protect Jordan Love in a two-score loss to Detroit on Thursday night, and although Jenkins' return will certainly help, Bakhtiari will again be difficult to replace.
Follow @PFRumors