When DeAndre Hopkins was cut by the Cardinals, a number of suitors were expected to emerge. Instead, the veteran wideout only drew serious interest from the Titans and Patriots, with Hopkins ultimately signing a two-year, $26MM with Tennessee.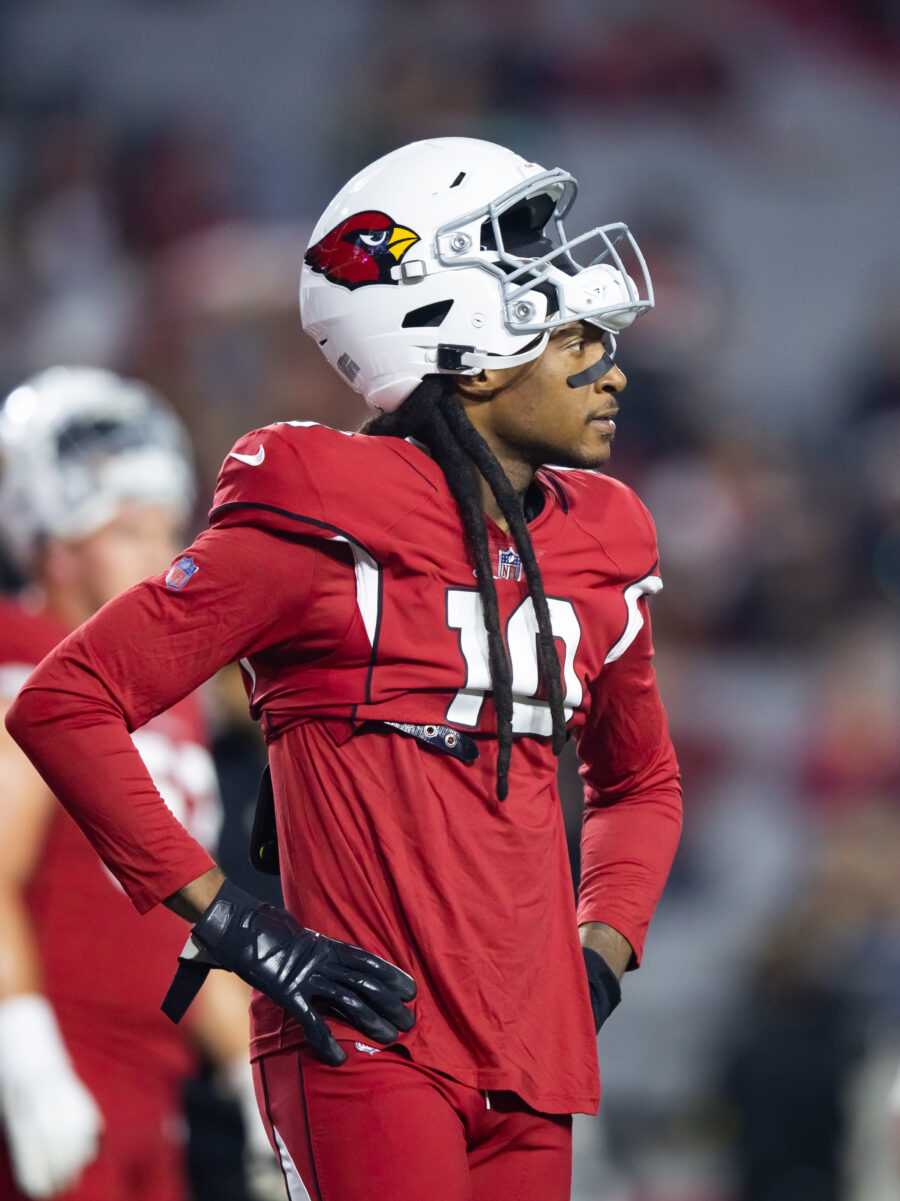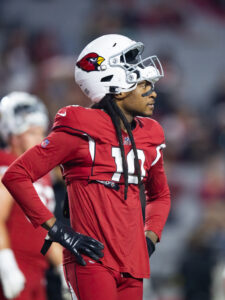 [RELATED: Titans Sign DeAndre Hopkins]
In a conversation with Clay Skipper of GQ, Hopkins acknowledged that his free agent market didn't shake out as expected, with the receiver admitting that "there were some teams that I had on my list that I gave them calls and they didn't give a call back." What specific teams spurned the veteran?
"Detroit Lions, they didn't want me," Hopkins said. "Dallas Cowboys didn't want me. Giants didn't want me. S***. Who else ain't want me? San Fran ain't want me."
Besides the Titans and Patriots, the only teams that were definitively connected to Hopkins were the Bills and Chiefs, although it sounds like interest dropped from those potential suitors once they learned of the receiver's asking price. Still, Hopkins told Skipper that both Buffalo and Kansas City did call when he hit free agency.
The Lions, Cowboys, Giants, and 49ers also may have been wary of the player's financial demands, but Hopkins hinted that those organization may have passed him over because of his age. Still, the receiver did acknowledge that money partly played a role in him landing in Tennessee.
"You have to know your value and have some level of respect for who you are as a human being," he says. "Is the possibility of you going somewhere who is a Super Bowl-caliber team, on paper, is that worth you being paid minimum? It doesn't add up."
The Cowboys and 49ers have deep receiver crews, so it's not a huge surprise that those squads didn't give a long look at Hopkins. The Lions could use a wideout behind Amon-Ra St. Brown, while the Giants don't have a clear WR1 atop their depth chart.
Ultimately, Hopkins landed in Tennessee, where he'll join a depth chart highlighted by 2022 first-round pick Treylon Burks. Hopkins gave several reasons why he landed with the Titans, including head coach Mike Vrabel. However, the wideout revealed that one of his main reasons for signing with the organization had to do with the culture.
"I wouldn't say it's because of Arizona, the reason I came here, to have that 360 switch, but I would say it was definitely part of my decision to be somewhere that did have a winning culture, or a fighting culture," Hopkins said.
Follow @PFRumors