SEPTEMBER 25: To little surprise, the Ravens have brought back Johnson by re-signing him to the active roster, head coach John Harbaugh announced on Monday. Releasing the veteran was simply a case of roster gymnastics and a move which allowed a healthy option at another position to dress on Sunday.
The spot allowing Johnson to return to Baltimore was opened by wideout Tylan Wallace being placed on IR, per a team announcement. The latter has appeared in 29 games across three seasons with the Ravens, playing primarily on special teams. A hamstring injury will shut down the 24-year-old for at least the next four weeks, though, while the team looks to rebound from yesterday's overtime loss.
SEPTEMBER 23: The Ravens' backup quarterback situation has become clearer for the time being. Josh Johnson was released on Saturday, per a team announcement.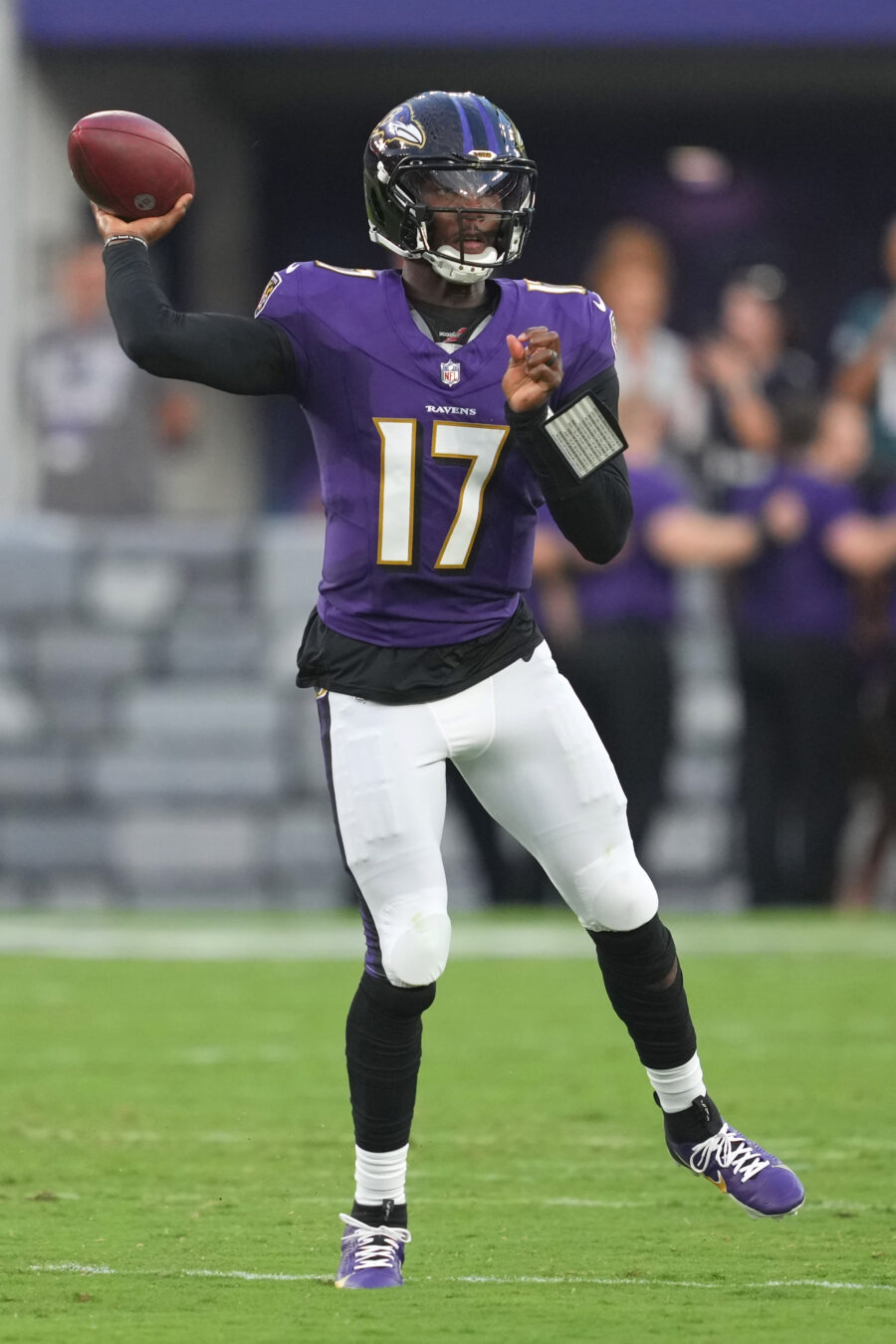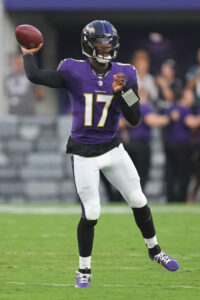 As a result of the move, only Tyler Huntley remains on the active roster to serve as QB2 behind Lamar Jackson. Johnson's time in the organization may not be over, however. The Athletic's Jeff Zrebiec reports Baltimore's preference would be to retain the latter via the practice squad. In any event, this marks the latest chapter in Johnson's journeyman tour around pro football.
The 37-year-old signed with the Ravens this offseason, beginning his third stint with the franchise. Baltimore had attempted to add him last December, while Jackson was dealing with what turned out to be a season-ending knee injury. His latest pact brought Johnson – a veteran of the NFL, UFL, AAF and XFL – back to the Ravens and gave him a chance to win the backup job in the preseason.
Huntley had been dealing with a hamstring injury to start the year, so Johnson dressed as the backup for Weeks 1 and 2. Moving on from Johnson (at least temporarily) is a sign that Huntley, the Ravens' starter for most of the end of 2022 in Jackson's absence, including the team's wild-card loss, is now fully healthy. The former UDFA will resume QB2 duties beginning tomorrow.
The Ravens released Anthony Brown (who made one start for them last season) earlier this month, leaving the team without a developmental passer on the taxi squad. That adds further to the likelihood Johnson will be brought back in the near future, though as a vested veteran he is not subject to waivers. Johnson is free to sign with any interested party, and 2022 saw the latest example of him leaving one team's practice squad (Denver) to join another's active roster with a greater chance of playing time (San Francisco). A repeat of that move could now take place in 2023, as the Ravens move forward with the familiar Jackson-Huntley pairing under center.
Follow @PFRumors