OCTOBER 29, 11:42am: The Falcons have offered a third-round pick for Sweat, according to Mike Florio of Pro Football Talk. Atlanta is sitting atop the NFC South with a 4-3 record and is looking to fortify an already-impressive defense that presently ranks third in yards allowed and ninth in points per game. One thing that defensive coordinator Ryan Nielsen's unit has not done as well is sack the quarterback, as Atlanta ranks near the bottom of the league with 13 sacks.
Earlier today, we heard that the Falcons were among the clubs expected to stand pat at the deadline, but if the team has its way, that will not be the case. General manager Terry Fontenot and head coach Arthur Smith are in their third season in their respective posts, and it stands to reason that they would want to make an aggressive move to help snap Atlanta's five-year playoff drought and bolster their job security in the process.
In a separate piece, Florio, citing a league source, reports that the Bears may be interested in Young. Although the 2-5 Chicago outfit presently looks more like a seller than a buyer, the club is flush with 2024 cap space and would be willing to authorize a large extension that would keep Young in the fold for years to come. Young would immediately become a foundational piece of a defense that is in need of more playmakers.
OCTOBER 29, 08:43am: Contrary to Schefter and Breer, Bleacher Report's Jordan Schultz says that the Commanders are not waiting for the outcome of today's game against the Eagles and have begun to initiate trade calls on Sweat and Young (video link). While Russini had reported last week that Washington was making calls to gauge the market, Schultz seems to suggest that the team has gone beyond that stage.
If true, that obviously does not help the Commanders' leverge in negotiations, but they realize it will be exceedingly difficult to retain both players, and the new ownership group apparently believes collecting trade compensation for one of the two defenders will further its goal of building a sustainable franchise.
OCTOBER 28: Plenty of attention is still being paid to the Commanders in advance of the trade deadline, with Chase Young and Montez Sweat known to be available. Neither edge rusher has been moved yet, due to the gap between the team's asking price and the willingness of interested parties to meet it.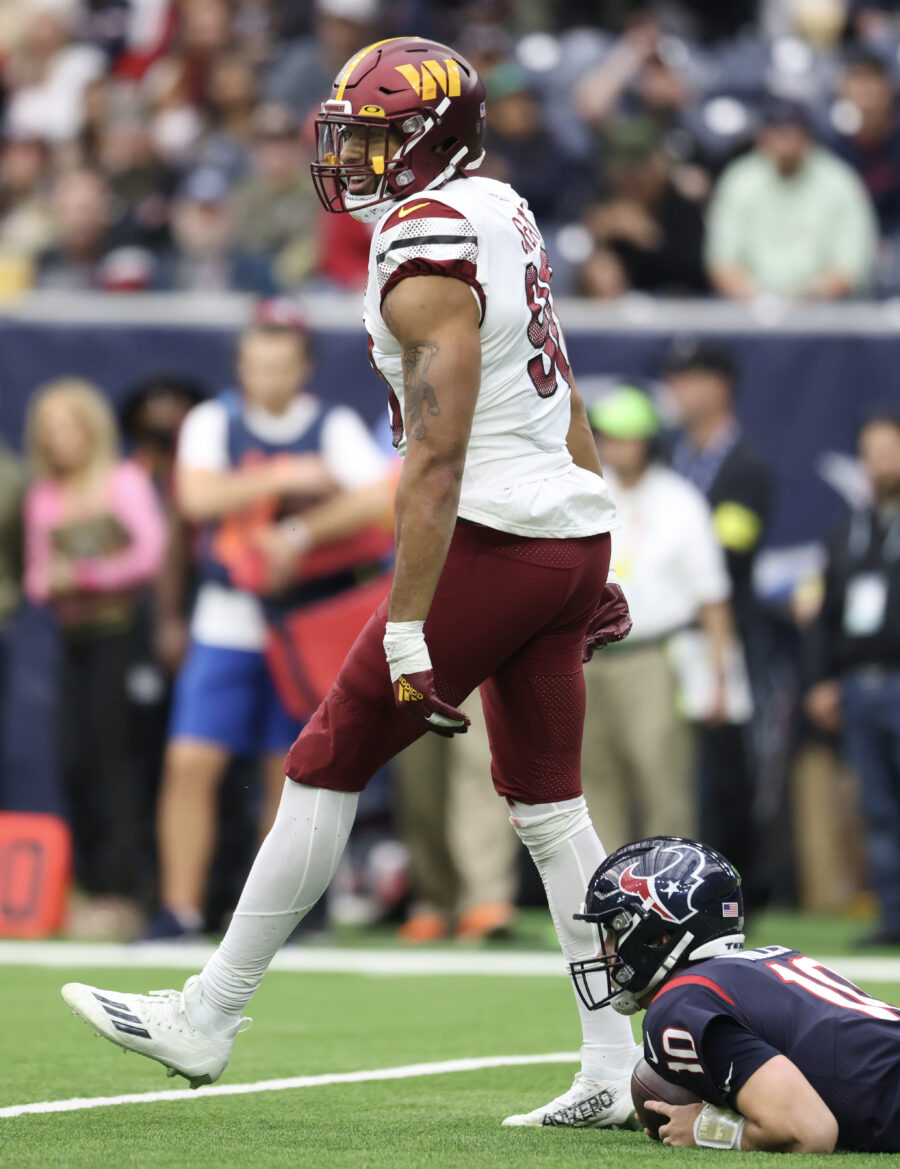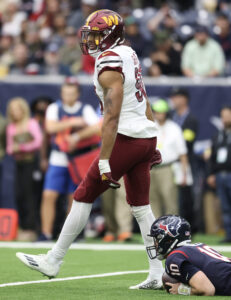 More clarity has emerged on that front. Dianna Russini of The Athletic reports that the Commanders are seeking a second-round pick in a deal involving either Young or Sweat (subscription required). To date, the team has only received offers closer to a third-rounder, she adds. It is believed Sweat has received more interest than Young so far, with at least one firm offer having been reported in the former's case.
That comes as little surprise, given Young's injury history. He appears to have rebounded well from his missed time in 2021 and '22, however, having played in six of Washington's seven contests so far. In that stretch, the former Defensive Rookie of the Year has posted five sacks and 18 pressures, putting him on track for a career year in those and other categories. Knowing that, Young is prepared to wait until the offseason to discuss his next contract, regardless of if it comes from the Commanders or another team.
Of course, Washington is prepared to keep both Young and Sweat (who is playing on his $11.5MM fifth-year option and has 5.5 sacks this year) past the trade deadline, a move which would lead to an interesting offseason in their cases. Both will be in line for raises on their next deals, and teams can only place the franchise tag on one player in any given year. With DTs Jonathan Allen and Daron Payne already on the books with lucrative contracts of their own, it would be a challenge to avoid at least one of Young or Sweat testing the open market.
As previous reports have alluded to, both ESPN's Adam Schefter and Albert Breer of Sports Illustrated note that tomorrow's game against the Eagles will go a long way in informing the Commanders' moves at the deadline. A loss would drop Washington to 3-5, while a win would give them reason for optimism regarding a run to the playoffs in 2023 – an effort which would be hindered by moving one or both of the team's starting edge rushers. It will be interesting to see how much (if at all) the market for Young and Sweat moves in the lead-up to the October 31 deadline.
Rory Parks contributed to this post.
Follow @PFRumors