Chase Young's rookie season put him on track to become a clear Washington priority, but a 2021 campaign that involved an ACL tear and patellar tendon rupture changed his NFL path. The former No. 2 overall pick is now in a contract year and has landed in trade rumors.
A team that agrees to acquire the fourth-year defensive end, however, could be obtaining a rental piece. The Commanders did not pick up Young's fifth-year option, putting him on track for free agency or a franchise tag in 2024. Although Washington could open the door to keeping both Young and Montez Sweat by extending one of them early (and saving the tag for the other), the former does not seem too interested in that path — at least, not right now.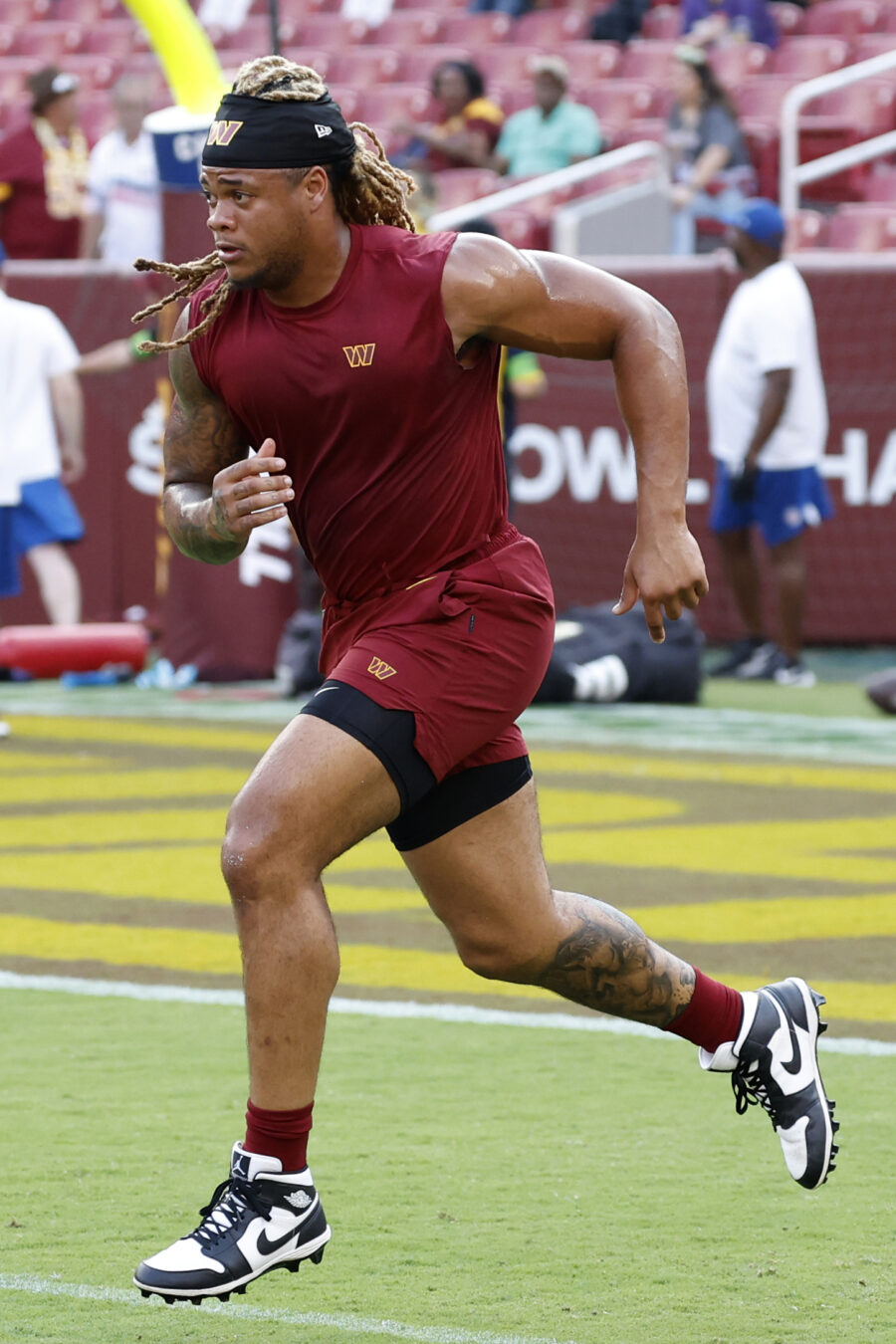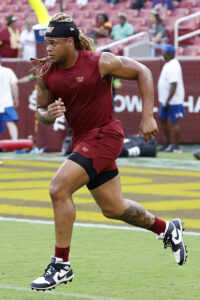 Young would prefer to play out his contract year and address his status with the Commanders (or another team, in the event of a trade) in the offseason, ESPN.com's Jeremy Fowler notes. This obviously brings some degree of risk, considering the time Young missed over the previous two seasons. But a bet on himself could re-route the former Defensive Rookie of the Year toward a lucrative second deal.
Teaming with Sweat once again, Young is off to a nice start following the injury-plagued stretch. The Ohio State alum has registered five sacks (to Sweat's 5.5), despite missing the Commanders' opener due to a non-knee-related injury. In addition to being on pace for his most sacks as a pro, Young has already topped his lackluster 2021 performance. In nine games before the knee injury, Young only tallied 1.5 sacks and four QB hits. He has nine QB knockdowns thus far, making for an interesting contract year. While Young will need to keep showing good form in the season's final 11 games, he is on pace to command a big contract in 2024.
A year after picking up Sweat's option, the Commanders passed on Young's $17.45MM guarantee for 2024. Young having shown little since that impact rookie season put Washington in a bind, when factoring in his draft status, injury history and a new owner coming in. The Young and Sweat decisions will be Josh Harris' first set of major personnel calls. At this juncture, it is also premature to suggest either Ron Rivera or GM Martin Mayhew will be in place to make them. That brings another significant complication, pointing to the organization perhaps wanting to wait on a Young contract as well.
Washington appeared close to breaking up its Jonathan Allen–Daron Payne defensive tackle tandem, letting Payne play out a contract year. But the club circled back to Payne via a tag-extension sequence in March. Those two high-end D-tackle deals on the books, though, introduced a complex call for the Commanders at defensive end. A Sweat-or-Young decision has loomed, though an extension for one of them — bringing a lower 2024 cap number — could open the door to both staying. That will depend on how much money Harris and Co. want to allocate to one position group and hinge on the team's decision at the deadline.
The Commanders are believed to have taken calls on both players, and while they are aiming to keep each, the team potentially staring at a 3-5 record — barring an upset over the Eagles — with two coveted D-ends in contract years would run the risk of a value loss if one of them leaves in free agency. Rivera residing on the hot seat would also point to the Commanders keeping both pass rushers, but at least one team has made an offer for Sweat. It should be expected others will join in, with perhaps Young proposals coming in as well, before the 3pm Tuesday deadline.
After the Commanders spent years assembling this all-first-rounder D-line core, time may be running out on the quartet's run together. While Young appears fine letting the season play out, Washington has a big-picture decision to make either by the Halloween deadline or at the March deadline to apply franchise tags.
Follow @PFRumors