OCTOBER 4: As expected, Kupp is back at Rams practice. The team announced the All-Pro wide receiver's designation for return Wednesday. This starts Kupp's 21-day activation clock. The Rams will have three weeks to move the seventh-year veteran back to their active roster. Los Angeles also designated linebacker Ochaun Mathis for return.
Teams have eight IR-return activations available each season. Should both Kupp and Mathis return within the next three weeks, the Rams will be down to six. It is unknown if the Rams are prepared to redeploy their top weapon in Week 5, but The Athletic's Dianna Russini notes Kupp is pushing to play Sunday. Although Kupp's visit with a specialist proved concerning, Russini adds the injury was not as serious as the team initially feared.
SEPTEMBER 29: The Rams appear close to having their top wideout available in the near future. Cooper Kupp will return to practice next week, head coach Sean McVay said Friday.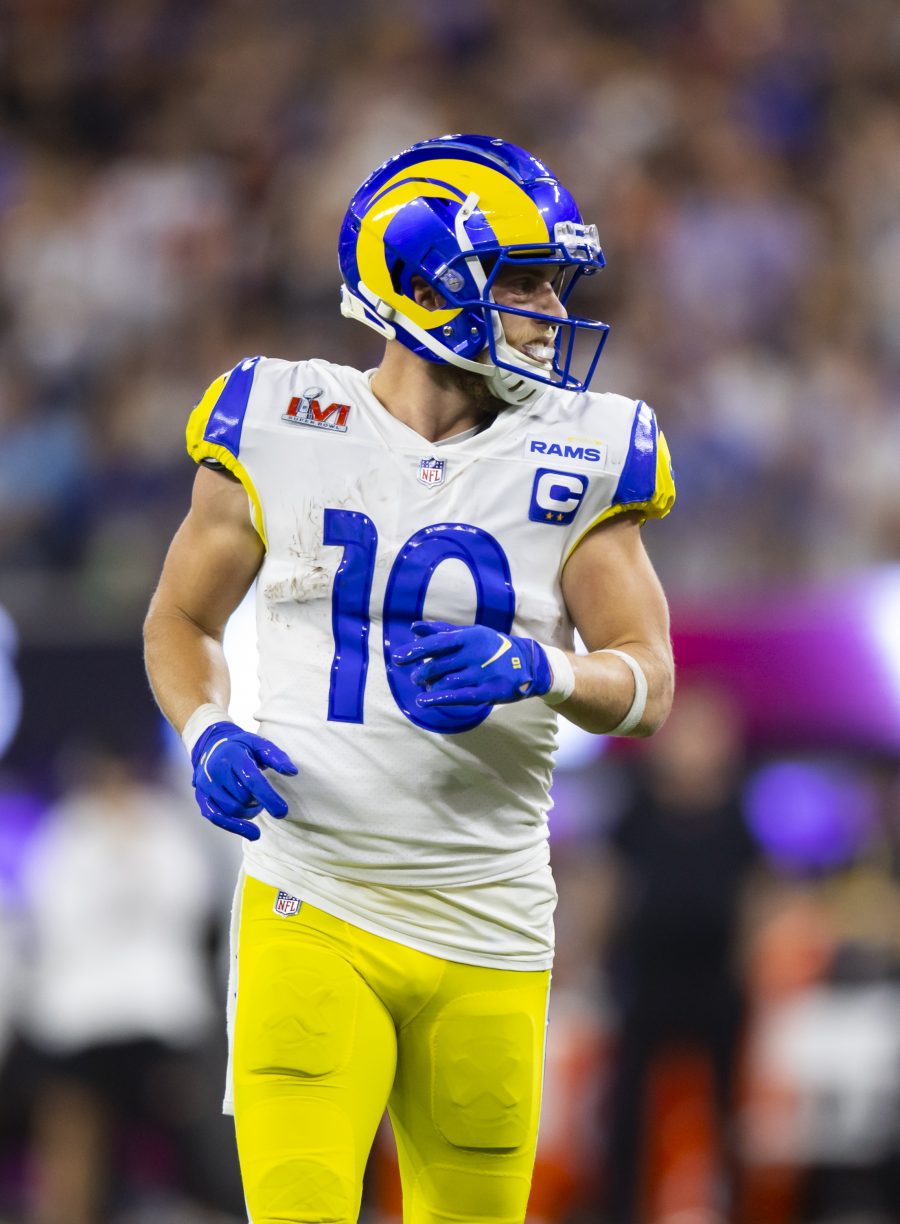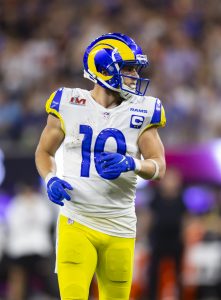 As a result, Kupp's 21-day window to be activated will open in the coming days. Players on IR are required to be activated within three weeks of returning to practice; if not, they are shut down for the rest of the campaign. Kupp's case has been trending toward a quick activation recently, so it comes as no surprise that he is in line to suit up in the near future.
A pair of hamstring injuries cost Kupp most of training camp and led to his IR stint to begin the season. He thus has plenty of lost time to make up for in the coming days, but the All-Pro likely won't need much in the way of practice to return to game shape. The decision on when to officially activate him will be a collective one, McVay noted. The readiness of Kupp (who consulted a specialist to gather further information on the injury) himself will be taken into account, of course.
"100 percent, it's our dialogue," McVay said of Kupp, via The Athletic's Jourdan Rodrigue (subscription required). "I trust the way that he knows how to feel. So, he's practicing next week. We're gonna see how he feels… We're not going to do anything that's reckless. But I also have enough trust and confidence in our relationship, knowing how intentional he is about educating himself [and] using the information at his disposal. There's an element of, 'There's always going to be a risk no matter what'… If he feels good enough, and the situation [is] in alignment where we're ready, we're gonna get Cooper back and ready to compete for us."
The Rams have had one of the league's most productive passing games without Kupp so far, ranking fourth in the league with an average of 303 yards per game. Still, the former Triple Crown winner's return will provide a signficant boost to the team's offense, one which has relied heavily on fifth-round rookie Puka Nacua. Los Angeles has elected to begin a youth movement at a number of positions in 2023, but the 30-year-old Kupp will reprise his role as the focal point of the offense upon return.
The latter was limited to nine games due to an ankle injury last year, so remaining on the field for the rest of 2023 will be a priority in addition to another high-end statistical performance. Kupp – along with newly-extended tight end Tyler Higbee – will give the Rams a pair of consistent veterans in the passing game as they look to improve from their 1-2 start to the season.
Follow @PFRumors