After 32-year-old cornerback Jason Verrett parted ways with DeMeco Ryans, who served as his defensive coordinator in San Francisco and his head coach in Houston, Verrett looked to return to his home of the past four years. The 49ers hosted Verrett for a workout this week, and according to Nick Wagoner of ESPN, the team is hoping to add the veteran to their practice squad.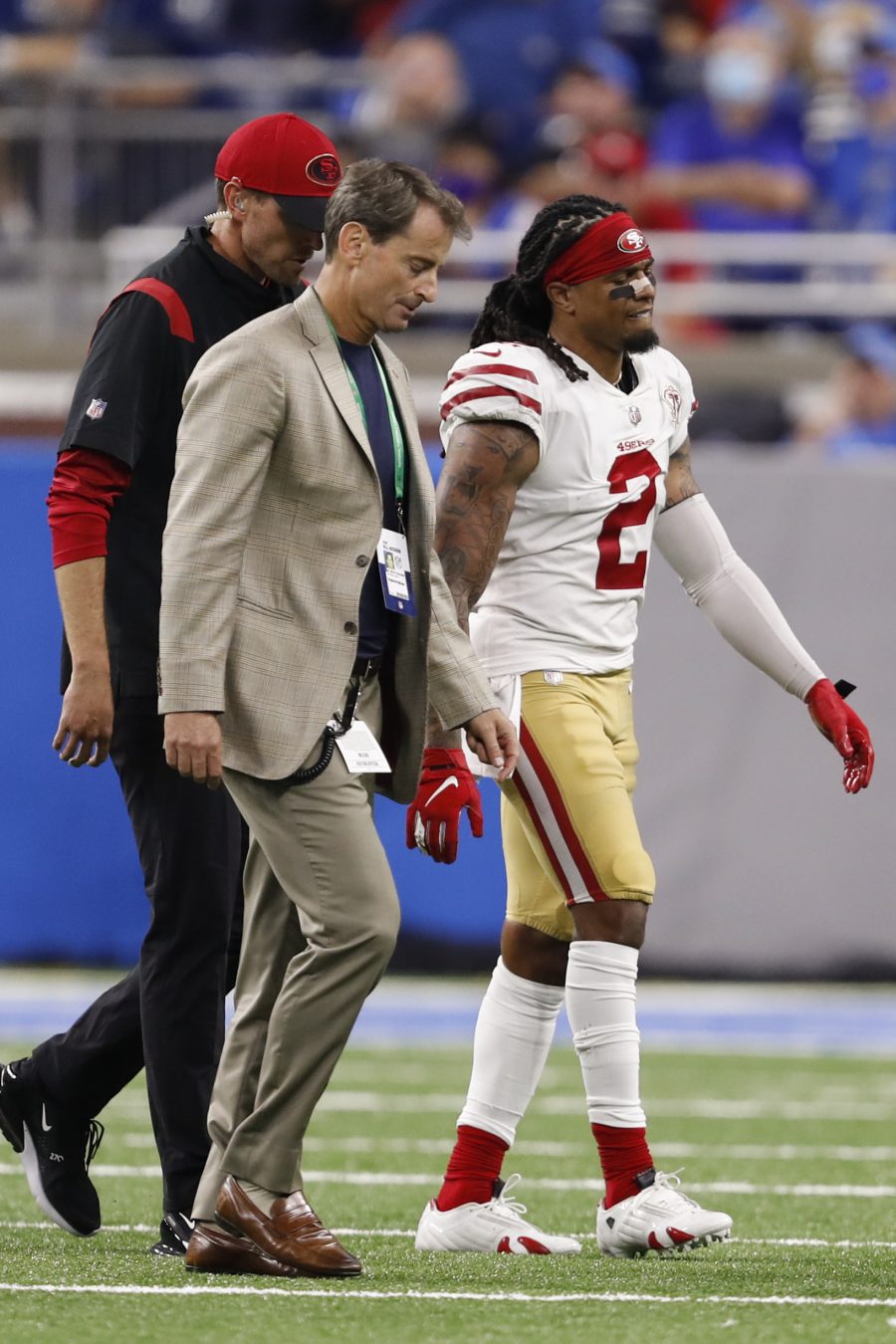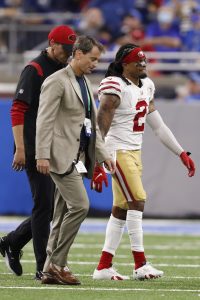 Verrett, a former first-round pick for the Chargers back in 2014, has had a career defined by injury. Currently in his tenth season of NFL play, Verrett has never appeared in every game of a season. In fact, he's only appeared in at least half of a team's games in any given year twice. Not counting the time he's spent on the Texans' practice squad this season, Verrett has only made an appearance in 40 of a possible 146 career games.
In his rookie year, it was a shoulder injury as he would require surgery for three labrum tears and a tear to his rotator cuff, missing 10 contests due to the injuries. In a Pro Bowl sophomore campaign, Verrett missed one game with a foot injury before sitting out of the team's season finale. In 2016, Verrett started the first four games of the season but is believed to have played through a partially torn ACL for the latter half of that time before being placed on season-ending injured reserve. After a Week 1 start in 2017, continued knee soreness forced Verrett towards another surgery that would hold him out for the remainder of that season. His 2018 season was over before it began after Verrett suffered a torn Achilles tendon on the first day of training camp.
In 2019, San Francisco took a flier on Verrett. Unfortunately, they would only get 14 snaps out of the defensive back before he was placed on season-ending IR with an ankle injury. 2020 finally saw a return to play for Verrett. He started 13 games for the 49ers, broke up seven passes, and intercepted two. His lucky streak would end there, unfortunately, as Verrett would tear his ACL once again in a Week 1 start of the 2021 season. He spent the first two months of the 2022 season on the physically unable to perform list as he continued to recover, but about two weeks after his activation, Verrett would once again tear his Achilles tendon, ending his season early for an appalling seventh time and marking the second season in his career in which he would fail to make a regular season appearance due to injury.
According to David Bonilla of 49ers Web Zone, head coach Kyle Shanahan admitted to keeping track of the updates to Verrett's recovery from the Achilles injury during his time in Houston. "I heard they were good in Houston," Shanahan said about the reports on his former player's injury. "And they've been, when we worked him out, everyone said it was good…so it's amazing that he's even back and able to do that stuff. So, if we got a chance, we'd love to get him in here."
It sounds like the team is optimistic about where Verrett's health is at during this stretch of his career, but there may be a bit of homework left to do. Shanahan told reporters that while they "don't have him signed yet," they'll "work through that over this weekend and see how it ends up for next week."
Regardless of his injury history, Verrett's perseverance made him a locker room favorite among 49ers players. His impression on the team over the years was so strong that there were reportedly seven or so of his former teammates watching and supporting him during his tryout. If he gets to rejoin them in the locker room, it sounds like we'll find out about it sometime after the weekend.
Joining Verrett in a team tryout today was free agent quarterback Chris Streveler, per ESPN's Jeremy Fowler. Streveler, who started a game for the Jets last season, also has in-game experience with the Cardinals. New York waived the 28-year-old during the preseason this year.
Follow @PFRumors