While the Browns quickly pivoted to P.J. Walker during Deshaun Watson's first bout of shoulder trouble this season, they are now expected to move back to rookie Dorian Thompson-Robinson.
With Watson needing season-ending shoulder surgery, Bleacher Report's Jordan Schultz reports the Browns are expected to turn back to Thompson-Robinson. Despite the UCLA product's rough outing in Week 4 replacing Watson, cleveland.com's Mary Kay Cabot indeed indicates the expected plan is for the rookie fifth-rounder to retake the reins against the Steelers. Kevin Stefanski has since confirmed the decision.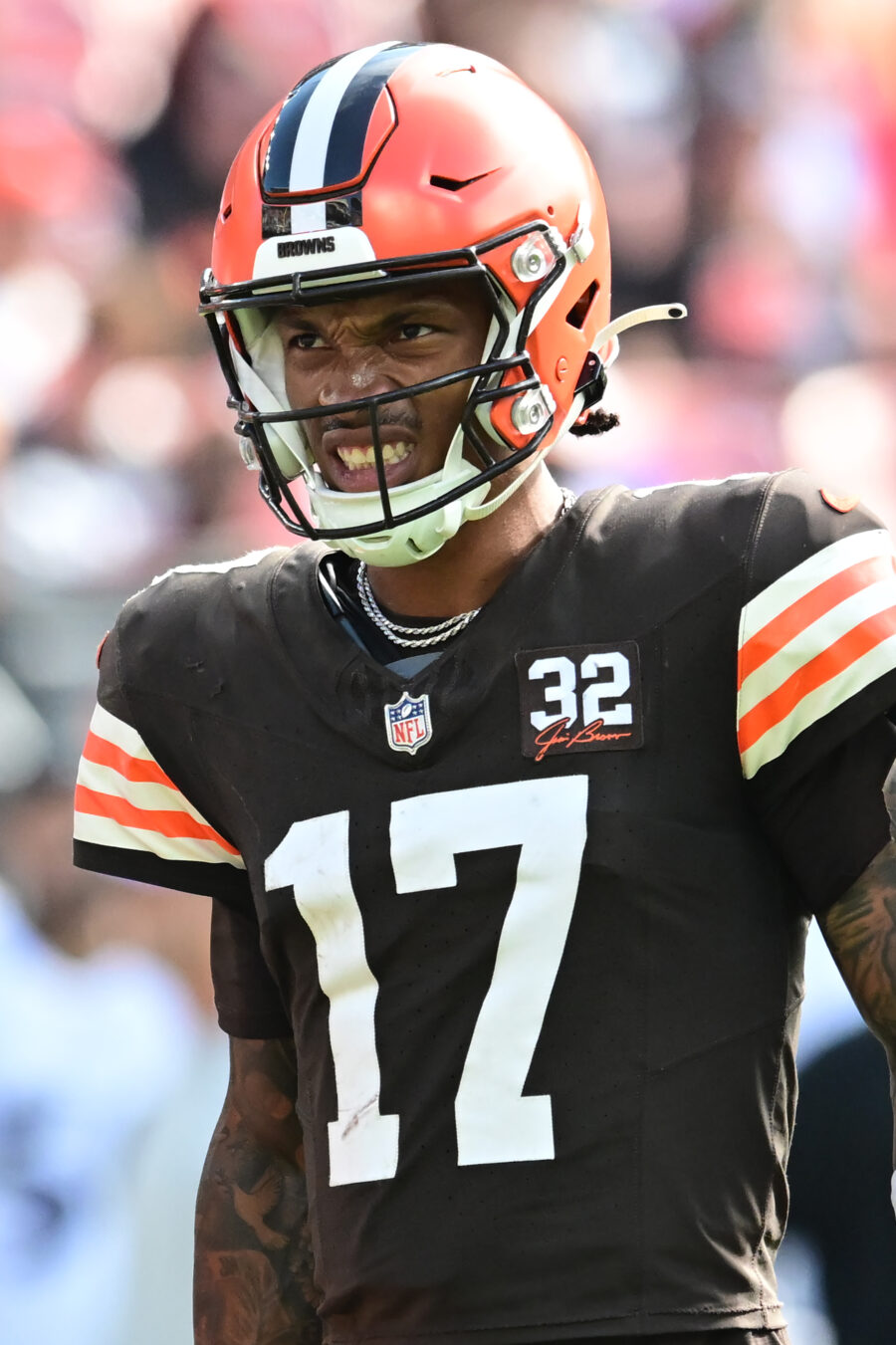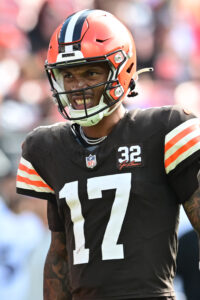 The Browns saw enough from Thompson-Robinson this summer they were comfortable trading Josh Dobbs to the Cardinals in a pick-swap deal that brought back a 2024 fifth-rounder. Cleveland's 2023 fifth-round choice, however, struggled in his first NFL action. Thompson-Robinson completed 19 of 36 passes for 121 yards and three interceptions in a 28-3 loss to the Ravens. The Browns then benched the inexperienced passer for Walker, who had arrived as a practice squad QB just before the season.
To be fair, Thompson-Robinson did not have much notice of his first NFL start taking place. A weekend MRI led to Watson being ruled out, and that decision did not occur until just before gametime. This time around, Thompson-Robinson will receive extended practice work ahead of the Browns' rematch with the Steelers.
Thompson-Robinson, who turned 24 on Tuesday, gained considerable seasoning in college. Thanks to the extra year of eligibility the NCAA provided athletes affected by the COVID-19 pandemic, Thompson-Robinson started in four seasons at UCLA. He also received extensive playing time as a freshman in 2018. Through the course of his five-year run in Los Angeles, Thompson-Robinson attempted 1,359 passes. En route to becoming this year's 140th overall pick, DTR threw a career-high 27 touchdown passes and notched his first 3,000-yard passing season (3,169) while completing 69.6% of his throws last season.
The Browns also picked Thompson-Robinson for his rushing chops. He finished with 600-plus rushing yards in his final two Bruins seasons, totaling 645 and 12 TDs in 2022. Walker does not bring as much of a run-game element to the equation, and the Browns will see what the younger passer can provide in a pivotal rematch. The Steelers prevailed in Week 2, hounding Watson with a sustained pass rush. The 6-3 teams' rematch will go a long way toward the respective clubs' playoff standing.
Cleveland is 2-2 in the games Watson did not finish, with Walker piloting both wins. The three-year Panthers backup, however, has completed just 49% of his passes this season. Walker, 28, has made two starts and replaced Watson in Indianapolis. Together, Walker and Thompson-Robinson carry a 1-to-8 TD-INT ratio this season. Whomever the Browns end up calling on to start the bulk of their remaining games, they will face an uphill battle. Though, the team's No. 1-ranked pass defense will provide a reasonable safety net even without Watson.
Follow @PFRumors