For most of Andy Reid's tenure, the Chiefs have not made cornerback a notable part of their budget. Rookie-contract players have staffed this position for the AFC West kingpins. This has led to a handful of Kansas City corner regulars finding their paydays elsewhere over the past several years.
The team is interested in making an exception for L'Jarius Sneed. Seeing the former fourth-round pick turn into a versatile performer during his rookie contract, the Chiefs have discussed an extension with the contract-year cover man, ESPN.com's Jeremy Fowler notes.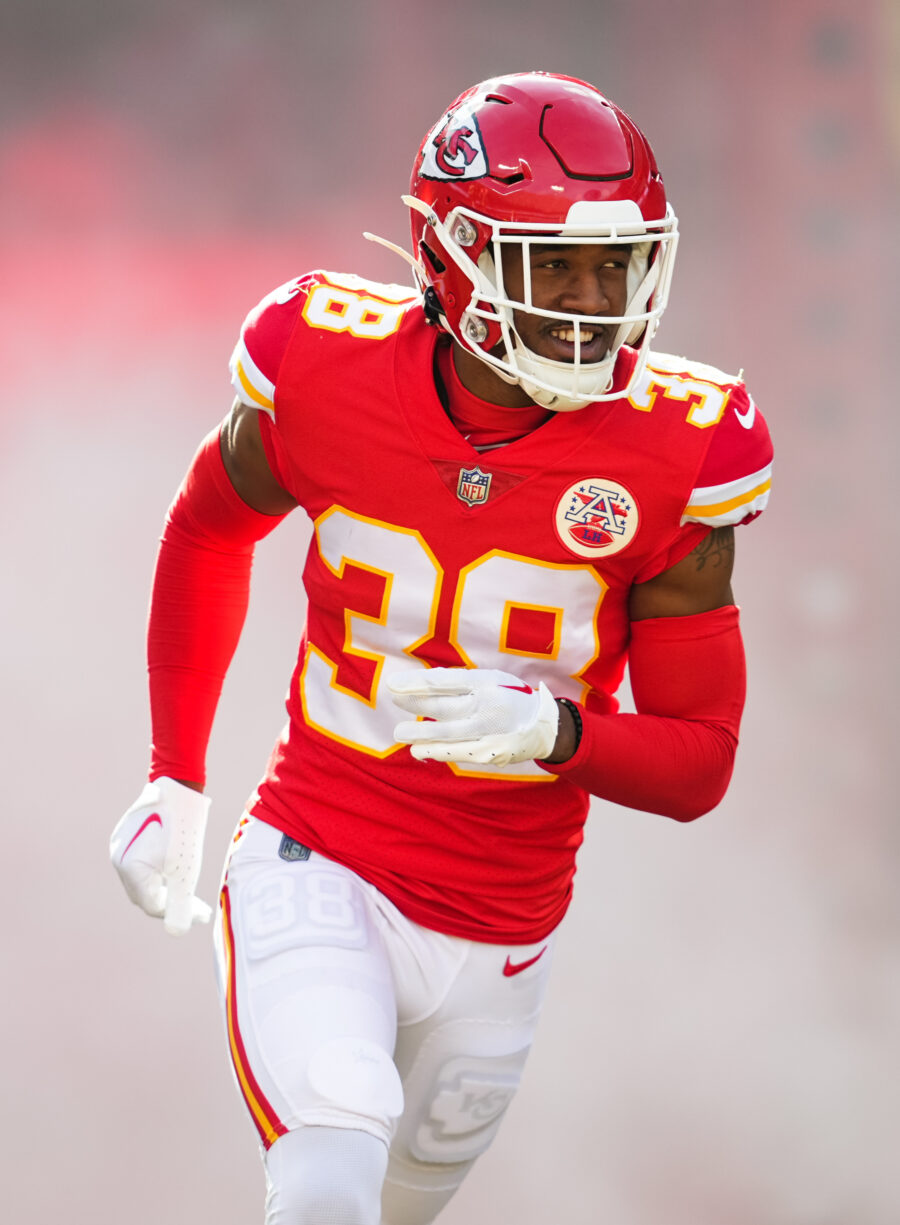 This marks two defenders the Chiefs have talked an extension with this year. While the Chris Jones discussions memorably did not produce a post-2023 resolution, the All-Pro defensive tackle is still open to staying in Kansas City after his current contract expires. Though, the Chiefs will likely need to outbid opposition on the market. Jones cannot realistically be franchise-tagged, unless the Chiefs are willing to cuff him at a tag number north of $32MM (due to the team tagging him in 2020). That may well direct him to the market, where a windfall would await.
Sneed's situation is a bit simpler, with the prospect of a franchise tag in play. Like the Jones talks, no contract agreement has emerged. The sides appear fine with the player finishing out the season on his rookie deal and reassessing from there, Fowler adds. The Chiefs have exclusive Sneed negotiating rights until the 2024 legal tampering period, but the team has made sacrifices at this position during most of Reid's tenure. No team has tagged a corner since the Rams cuffed Trumaine Johnson in 2017.
Kansas City has used two first-round picks on corners under Reid, drafting Marcus Peters in 2015 and Trent McDuffie last year, but they have opted to allocate free agency and extension dollars to other positions. The Chiefs did give Sean Smith a three-year, $16.5MM contract in Reid's first offseason. Since, the team has found low-cost corners. Kansas City traded Peters in 2018, and while they found a gem in Charvarius Ward in a late-summer trade that year, the team let him walk (to the 49ers) during the 2022 free agency period. That came after the Chiefs let Steven Nelson defect to the Steelers in 2019 and allowed Kendall Fuller — obtained in the 2018 Alex Smith trade — return to Washington in 2020.
The Chiefs have relied on the Jones-Patrick Mahomes–Travis Kelce trio as cornerstones for many years, but with Jones nearing free agency and Kelce in his age-34 season, this foundation may need new Mahomes sidekicks in the not-too-distant future. The team has two 2021 draftees — second-rounders Nick Bolton and Creed Humphrey — it will almost definitely be interested in extending as well, with guard Trey Smith also extension-eligible next year. Jones re-upping on a monster third contract will also affect the Chiefs' budget, as they agreed on a reworked Mahomes deal in September.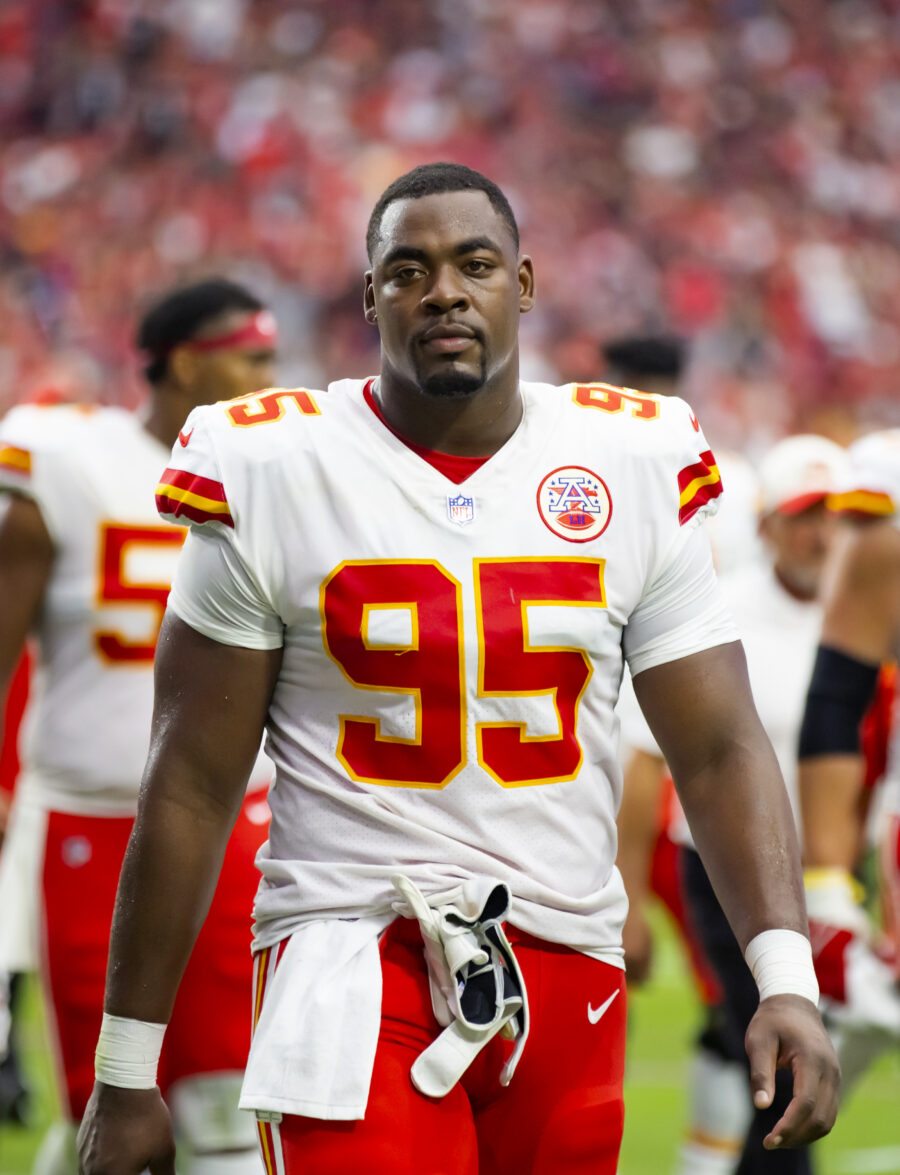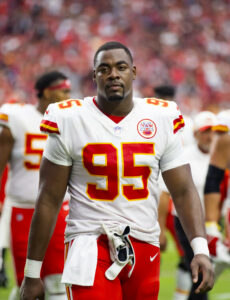 While the Chiefs' history points Sneed to the market, the 2020 fourth-rounder has been pivotal to the team's improved defense this season. The Chiefs rank second in scoring defense this year, with that unit — Mahomes and Kelce's superstar statuses notwithstanding — powering the 7-2 team in the campaign's first half. Pro Football Focus only has Sneed ranked 83rd among corners this season, after slotting him in the top 15 in 2022. The 6-foot-1 defender has still shown the ability to play outside and in the slot over the past four seasons, and his passer rating as the closest defender in coverage (59.1) is much lower compared to last season (84.2).
Regarding Jones, the Chiefs will probably need to authorize a payment they were not comfortable with this year in order to keep him. Early rumblings point to Jones being able to command close to $30MM per year, according to Fowler. Jones angled for money in the Aaron Donald neighborhood this summer and waged a holdout that cost him more than $2MM in an effort to secure such a contract. The Chiefs did not budge, and they lost their opener as Jones watched from an Arrowhead Stadium suite. Jones returned for an incentive package aimed to help him recoup some losses, but he is poised to be a top-tier free agent in March. Nick Bosa raising the defender ceiling to $34MM per year, after Donald's $31.7MM number previously held that top spot, will not help the Chiefs on the Jones front.
The Chiefs wanted to re-up Jones on a deal closer to the newly formed second-tier D-tackle market. The Commanders (Daron Payne), Giants (Dexter Lawrence), Titans (Jeffery Simmons) and Jets (Quinnen Williams) each signed for AAVs between $22.5MM and $24MM. Jones, who turned 29 this season, has accomplished more than this lot and pushed for Donald-level dough. It will be interesting to see how high the price goes should he reach the open market.
Follow @PFRumors