NOVEMBER 16: Watson will undergo surgery performed by renowned doctor Neal ElAttrache next week, Ian Rapoport of NFL Network tweets. A full recovery is expected, while Cabot adds that a six-month timeline will likely be needed for Watson to receive clearance for a return to football action. Whether or not he undergoes open or arthroscopic surgery will play a role in determining the length of his absence, but the fact Watson will not play again until 2024 represents a major blow to Cleveland's short-term prospects.
NOVEMBER 15: The Deshaun Watson shoulder saga will bring a pivotal plot twist. Despite making the past two starts, the highly paid Browns quarterback sustained a setback during the team's win over the Ravens. An MRI has since confirmed an injury that will end Watson's season.
Watson will undergo season-ending shoulder surgery, according to the Browns. The team announced Watson sustained a displaced fracture in the glenoid. Watson had previously missed time because of a micro tear in his rotator cuff. After returning earlier this season and then helping the Browns erase a two-score deficit in Baltimore, he will not make another comeback.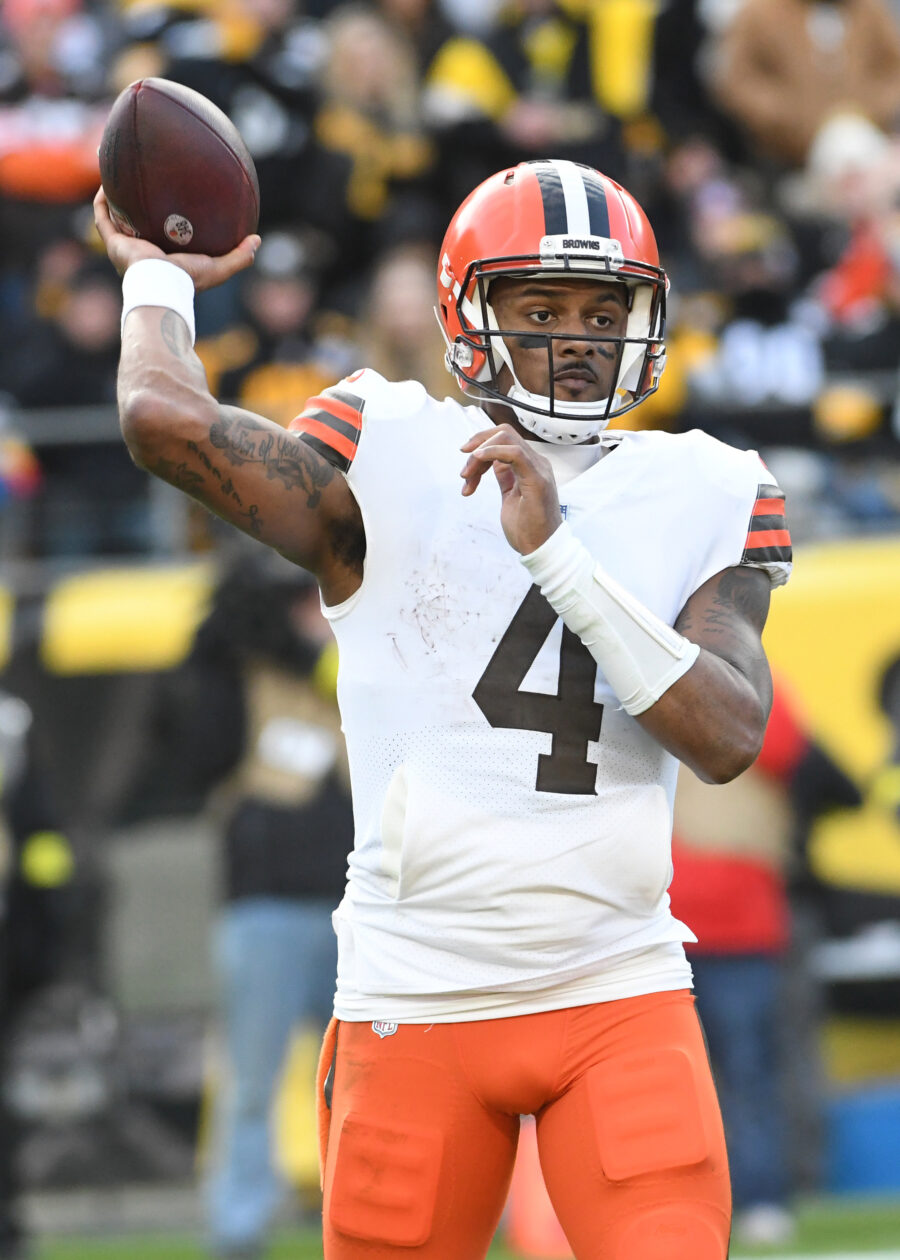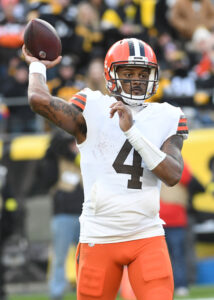 In addition to the shoulder trouble that has defined Cleveland's season, Watson is battling a high ankle sprain. The shoulder surgery will allow time for that matter to clear up as well, and the 6-3 team will be without its high-profile trade acquisition. The Browns will need to turn back to P.J. Walker, who usurped Week 1 backup Dorian Thompson-Robinson. The team will add a third QB, per GM Andrew Berry, but Walker is expected to be the starter moving forward.
The latest shoulder setback occurred in the second quarter Sunday, Berry said. The fracture was not viewed as a worsening of the torn right rotator cuff, according to cleveland.com's Mary Kay Cabot. Berry said Wednesday morning (via NFL.com's Tom Pelissero) Watson indeed suffered a "completely new injury." Watson's upcoming surgery will not address the rotator cuff matter, Berry said.
While a full recovery is expected, this matter obviously threatens the Browns' viability as a Super Bowl LVIII contender. Although Cleveland ended San Francisco's unbeaten run without Watson and prevailed in Indianapolis after he left that game, Walker being asked to move forward as the full-time starter will deal a substantial blow to the rejuvenated team. The Browns are 4-1 in games Watson has finished this season.
After returning prematurely against the Colts in Week 7, Watson wanted to receive pain-killing injections and continue to play through this latest shoulder injury, Cabot reports. While this situation had previously involved the lightning-rod quarterback being cleared and not playing, Cabot notes Watson received information that his shoulder could could fall apart if he sustained another hit in the same spot. Multiple medical opinions led to this shutdown decision.
This is the second season of Watson's five-year, $230MM fully guaranteed contract. The Browns restructured it in March, moving money into the mid-2020s and creating whopping cap figures post-2023. The team dropped Watson's 2023 cap hit to $19.1MM, but the restructure inflated the 28-year-old passer's 2024-26 cap numbers to $63.9MM. The Browns will likely push more money on this unprecedented contract into the future, but 2023 represented a key window — especially now with the team's Jim Schwartz-run defense dominating — for the franchise.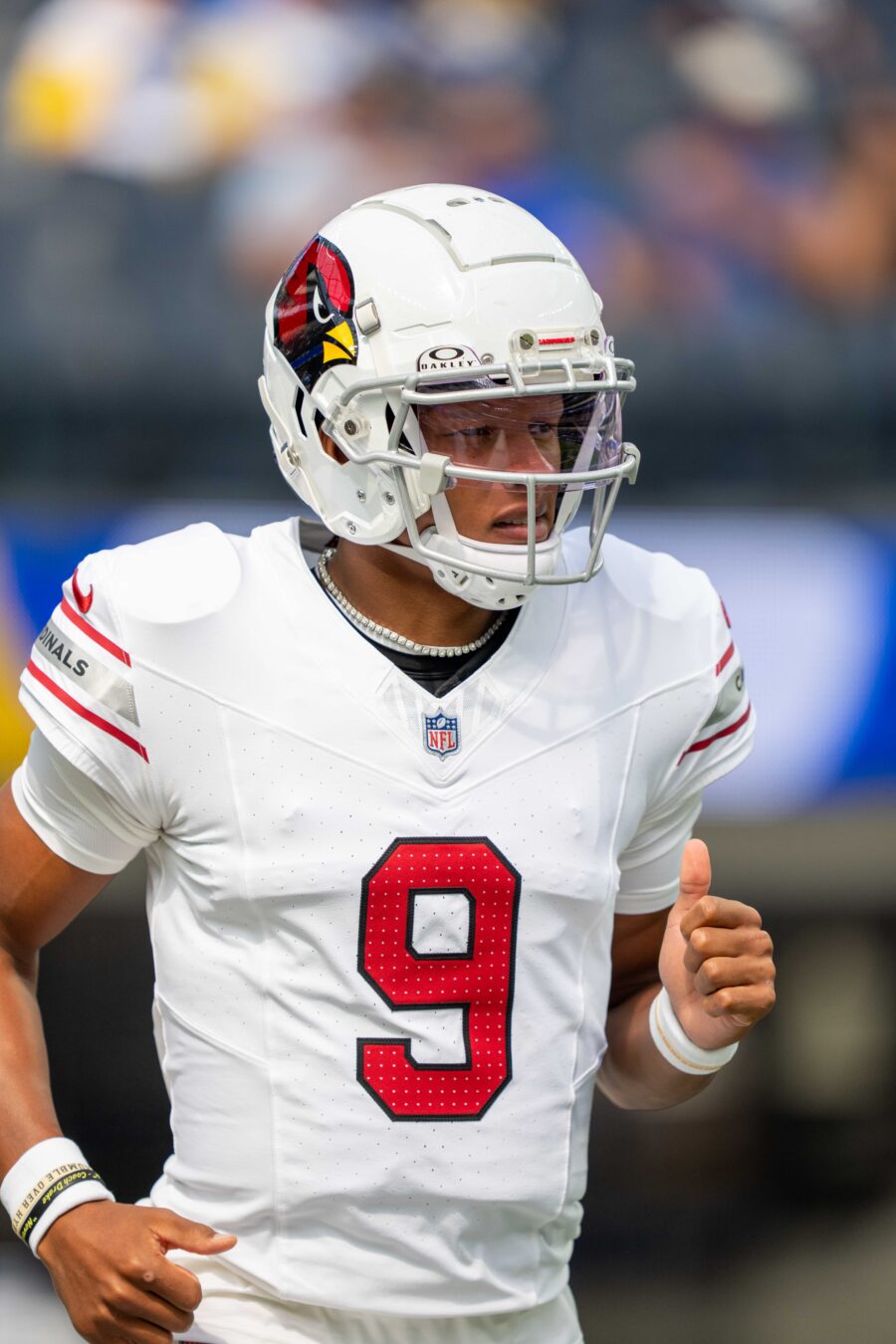 The Browns, of course, traded Josh Dobbs — their handpicked 2023 backup — to the Cardinals before the season. Viewing Thompson-Robinson as ready to back up Watson, Cleveland sent Dobbs west in a swap that included a fifth-round pick coming back. Thompson-Robinson, a fifth-rounder out of UCLA, did not end up being ready to hold down the fort with Watson out. The Browns benched him after a blowout loss to the Ravens in Week 4. Walker has fared better, but the Browns' non-Watson QBs carry a 1-to-8 touchdown pass-to-interception ratio this season.
Dobbs has since been moved to the Vikings and has helped the team to two wins since arriving. Dobbs said recently he expected to be traded to the Vikings or back to the Browns, per Pro Football Talk's Mike Florio, who adds it not believed Cleveland was a true threat to reacquire the veteran backup. At the time, the Vikings — who had just lost Kirk Cousins to a season-ending Achilles tear — featured a greater need. Watson's shoulder issue naturally made the Browns' setup rather tenuous, but the team stood down at the deadline.
Cleveland has now lost Watson, Nick Chubb and right tackle Jack Conklin for the season. The team has managed to persevere without Conklin and Chubb, who were lost for the year in September. Watson has been a major part of that, though he has not recaptured the form he had displayed before the career-altering run of sexual misconduct and/or sexual assault accusations altered his reputation and led him out of Houston. Watson, however, had begun to play better in his latest return effort. He finished the Ravens game 20 of 34 for 213 yards and a touchdown, but the bulk of those incompletions came early. Watson rallied the Browns back from a 24-9 second-half deficit, completing his final 14 passes and leading a game-winning drive that culminated in a Dustin Hopkins field goal.
The Browns, who also recently placed left tackle Jedrick Wills on IR, exited Week 10 with a 63% chance to qualify for the AFC playoffs, according to ESPN's FPI. They improved their chances in the loaded AFC North with the win in Baltimore, and while this injury may not crush the team's wild-card hopes, it marks another disappointment for a franchise that absorbed considerable heat for acquiring Watson in the first place. The NFL then handed the embattled QB an 11-game suspension, extending his hiatus — which began when the Texans made him a healthy scratch throughout the 2021 season — well into the 2022 slate.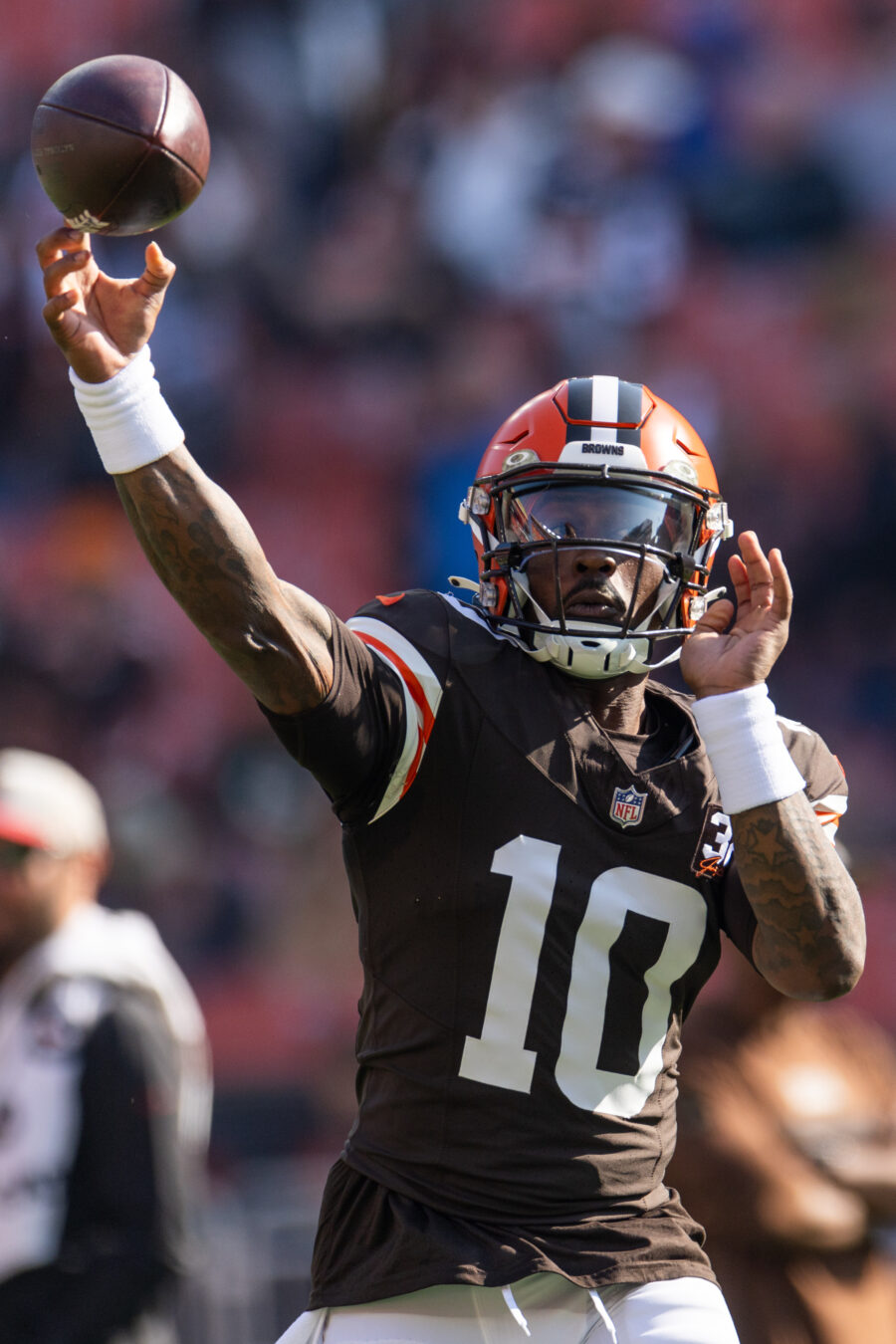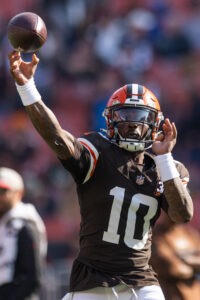 The Browns won a trade derby that consisted of the Falcons, Saints and Panthers. After it appeared Watson was set to choose Atlanta, Cleveland upped its extension offer to that $230MM guarantee proposal. Not only did the NFC South teams balk at that point, the ensuing run of big-ticket QB extensions did not follow suit. Lamar Jackson's pursuit of a fully guaranteed deal did not prompt the Ravens to match the Browns' Watson terms, and the other QBs who signed for $50MM-plus per year do not come close in terms of fully guaranteed money. The Browns went 7-10 in Watson's first year in Ohio, which came after an 8-9 campaign that ended up running Baker Mayfield out of town.
Mayfield playing through an injury to his non-throwing shoulder for most of the 2021 season moved him from a QB on the extension radar to one dealt for a fifth-round 2024 draft choice. The Browns also let Jacoby Brissett, who once again served as a team's emergency replacement, defect to the Commanders in free agency. They had re-signed Dobbs — Brissett's 2022 backup — in April but will move forward with Walker, who arrived just before the season. The Bears had released Walker previously, going with Division II-developed rookie Tyson Bagent behind Justin Fields.
Walker, who returned to the NFL in 2020 after a quality run in the abbreviated second XFL incarnation, has piloted the Browns to two wins. But the 28-year-old passer has completed just 49% of his throws this season. Watson ranks only 23rd in QBR and has endured steady hurdles in his road back from his defining midcareer issues, but his latest absence may well derail this year's promising Browns edition.
Follow @PFRumors