The Deshaun Watson injury has left the Browns thin on experience at quarterback. Cleveland hosted Joe Flacco on a workout yesterday in a sign of interest regarding a deal, but another veteran passer was aiming for a contract.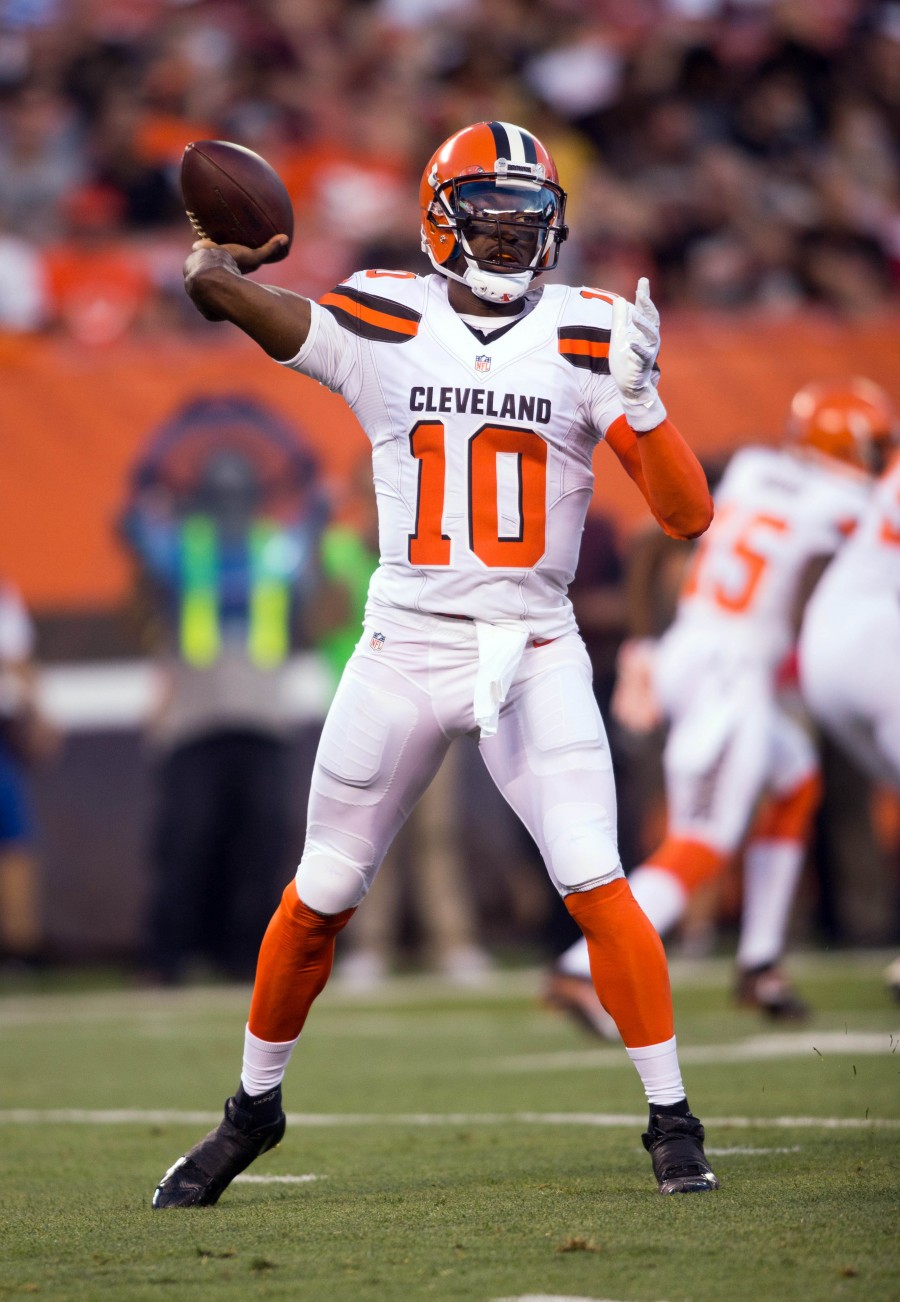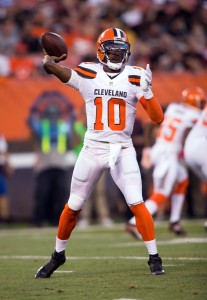 Robert Griffin III spoke about the vacancy created by Watson requiring season-ending shoulder surgery on his RG3 and The Ones podcast (video link). Despite not having played since the 2020 season, the ESPN analyst stated his case for receiving a look one day prior to the Flacco visit.
"The Browns should start me as quarterback," Griffin said. "One, at 33 years old, I understand the game better than I ever have in my entire career. I know how to slide, and I know when to slide. That was a huge issue in my eight years in the NFL. But I've learned. I've learned from my mistakes and I'm ready to showcase that I can get it done."
The former Offensive Rookie of the Year last saw time as a backup with the Ravens in a stint which followed his one-year run with the Browns in 2016. Griffin was courted by a number of networks once his playing days appeared to be over, leading to his highly-anticipated arrival at ESPN. The former No. 2 pick has maintained, however, an openness to retuning to the field in the event an opportunity presented itself.
The Browns will rely on rookie Dorian Thompson-Robinson and XFL alum P.J. Walker for the time being. That pair has made 10 combined starts in the NFL, a far cry from Griffin's 42. Flacco, by contrast, has 180 starts to his name, including nine in the past three seasons during his time with the Jets. The latter would thus represent a more known commodity, and Mary Kay Cabot of Cleveland.com confirms Flacco was the Browns' "primary target" with respect to depth under center.
As Cabot notes, Flacco would be seen as an emergency option in the event Thompson-Robinson were to struggle as a starter, potentially even receiving a look ahead of Walker if a deal were to be worked out. No agreement is in place yet, but it would come as little surprise if one were to emerge in the coming days. In any case, Watson's recovery from his displaced glenoid fracture – a separate shoulder injury from the one affecting his rotator cuff for much of the 2023 season – will be a key Cleveland storyline.
On that point, Cabot adds that Watson should be able to resume throwing within a few months as part of his rehab process. That should be complete well before training camp for the 2024 campaign, the third of Watson's fully-guaranteed, $230MM pact. That contract carries major cap implications for Cleveland, but for now attention will remain on the team's current QB situation. That will not include Griffin, though he clearly still has the door open to an NFL return.
Follow @PFRumors