The Browns are matching the Jaguars' offer sheet for Alex Mack, which was officially signed earlier today, according to ESPN.com's Adam Schefter (via Twitter). The move will keep Mack in Cleveland on a five-year, $42MM contract, which includes no-trade protection for the first three seasons, per Albert Breer of the NFL Network (via Twitter).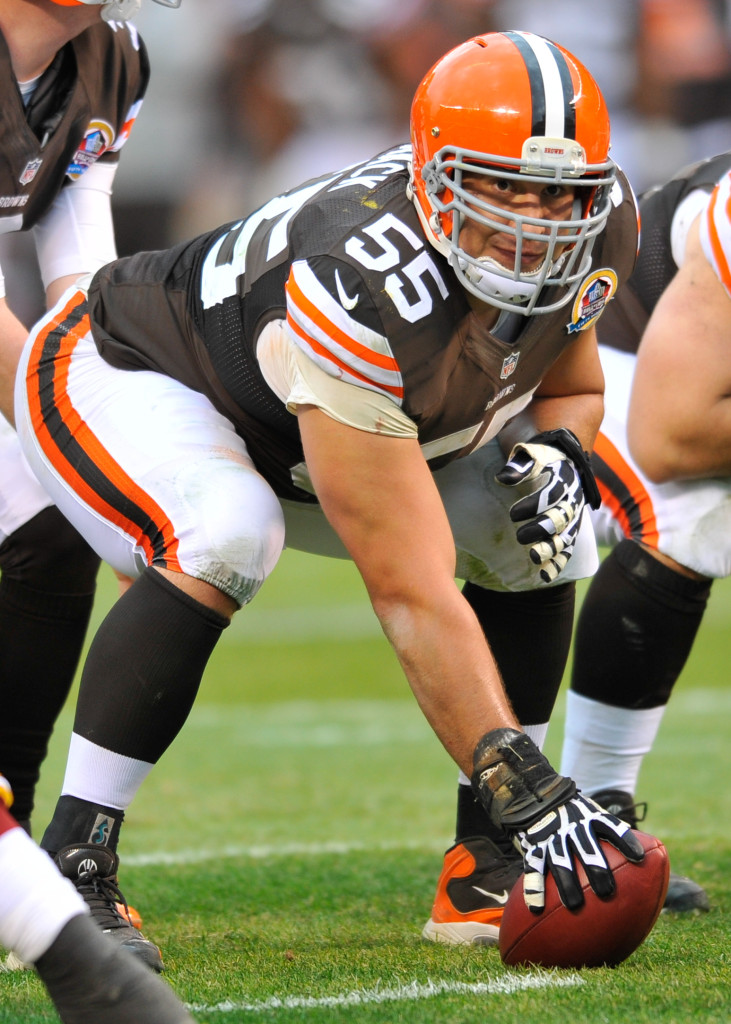 Heading into free agency this offseason, the Browns decided to tag Mack as their transition player, tendering him a one-year offer of $10.039MM. Although Mack went out and secured an offer sheet from Jacksonville rather than accepting Cleveland's offer, he'll earn about the same amount in 2014 on his new contract. The deal will reportedly pay the veteran center $10MM in 2014 and $8MM in 2015 before he's faced with a decision on whether or not to void it after the '15 season.
Those first two years of Mack's contract are guaranteed, and the third year, which is also worth $8MM, will become guaranteed as well if he opts in. The Browns would then have the option of retaining the center for 2017 and 2018 as well, at a non-guaranteed rate of $8MM per year. If Mack opts out after the first two years of the deal, the Browns would be unable to use the franchise or transition tag on him, since the deadline for his decision comes after the deadline for those tags to be applied.
When Mack entered free agency, agent Marvin Demoff expressed confidence that he could construct a deal that would make Cleveland reluctant to match, despite the team's wealth of cap space. However, the deal Mack and the Jags agreed to doesn't look too hard to swallow for the Browns. Despite the significant guarantee, the Browns will be on the hook for about the same amount of money in 2014 ($10MM) that they'd expected, and less than that ($8MM) in 2015.
Still, despite accounts indicating that Mack wanted out of Cleveland, reports this week have suggested the center simply wanted to maximize his value, and he'll do so with this deal. For the Browns' part, they'll keep a player that owner Jimmy Haslam said this week was a priority.
"We remain optimistic that Alex Mack will be a Cleveland Brown for a long time," Haslam said. "We want him to be. I think we've made it very clear that he's the kind of person, the kind of player we want in our organization."
Mack, 28, has ranked among the top 10 centers according to Pro Football Focus' advanced metrics (subscription required) in each one of his five seasons since entering the league in 2009. In 2013, he placed fourth overall, grading well above-average as both a pass blocker and a run blocker.
Photo courtesy of USA Today Sports Images.

Follow @PFRumors