After missing all of 2013 due to an ACL tear, Bryan Bulaga turned in a fine performance in 2014, the final year of his rookie contract. The former first-round pick out of the University of Iowa, a veritable factory of quality offensive linemen, graded out as the 16th best tackle, and 4th best right tackle, in the league per Pro Football Focus' advanced metrics (subscription required). He received especially high marks for his pass blocking performance in support of league MVP Aaron Rodgers, yielding just four sacks–two of which came in one game–and two other quarterback hits over the course of the season.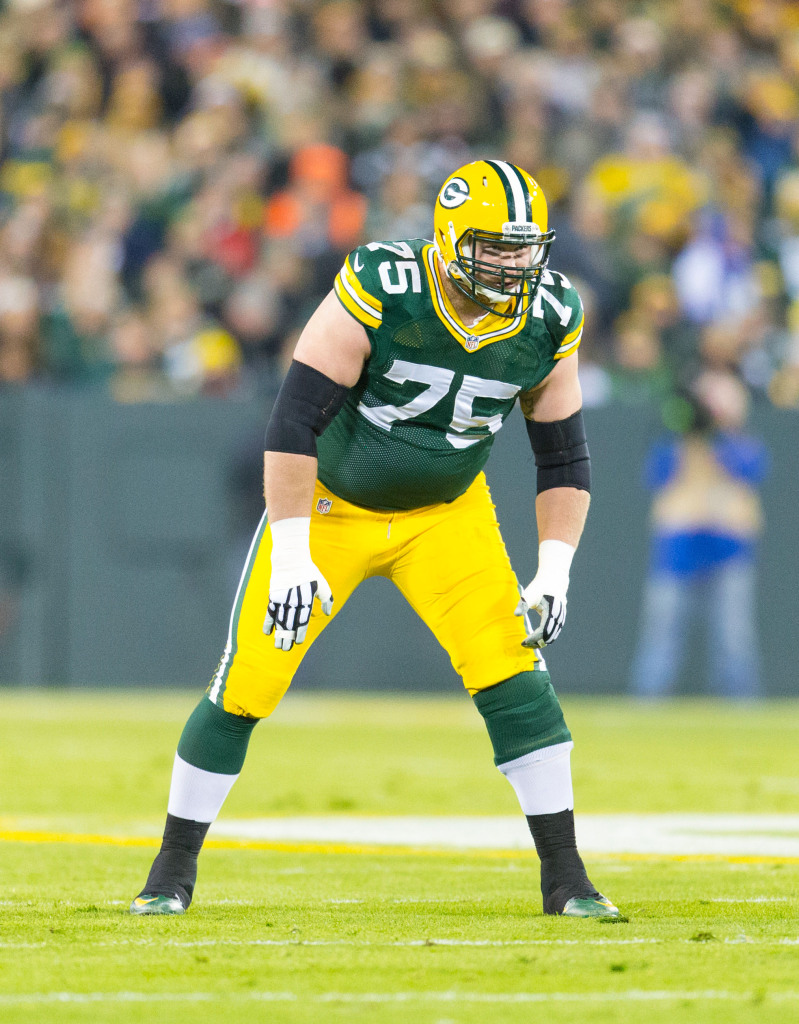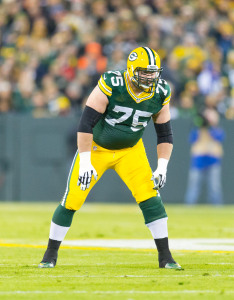 In addition to his strong 2014 campaign, which culminated in a heartbreaking defeat to Seattle in the NFC Championship Game, Bulaga brings a few other noteworthy accomplishments to the table. He was named to the league's all-rookie team in 2010, and he was the youngest player to ever start in a Super Bowl when the Packers bested the Steelers in Super Bowl XLV. PFF also ranked him as the 7th best tackle in football in 2011, just his second year in the league (subscription required).
However, he does come with an injury history. Even before the ACL tear that he suffered in August 2013, Bulaga suffered a hip injury nine games into the 2012 season that kept him sidelined for the rest of the year. As a result, he spent nearly two years on injured reserve, meaning that he needed a year like 2014 to not only prove that he was a top-flight tackle, but that he could stay healthy for a full season.
Despite missing Green Bay's Week 2 matchup against the Jets this year, Bulaga largely managed to stay injury-free, which, combined with his strong play, puts him in excellent position for a big payday. Although there are a few other solid tackles eligible for free agency this year, most notably Doug Free, Michael Roos, and King Dunlap, Bulaga has one significant advantage over all of them: his age. At 26, Bulaga should still have a few prime years remaining, while those other free agent tackles will be at least 30 at some point in 2015.
Last year, Austin Howard scored the top deal among free agent right tackles, landing a five-year, $30MM contract with the Raiders, including $15MM in guaranteed money. Even Michael Oher, who was just released today, managed to snag a four-year, $20MM deal with Tennessee last season. Bulaga is more talented than both, and he will likely be paid accordingly. Although he has never played left tackle in his pro career–the Packers had planned to utilize him in that role before his ACL tear in 2013–he did play on the blind side while with Iowa, and he could at least represent an emergency solution at left tackle should the need arise. And, as the best overall tackle in free agency, he may end up getting paid like a second-tier left tackle, perhaps netting a deal in the five-year, $35MM range, which is what Jared Veldheer received from Arizona last year.
Green Bay would surely love to have Bulaga back. In late December, offensive line coach James Campen said of his right tackle, "He's heavier than he's ever been; he's stronger…Remember, he was a young guy coming out of college, so he's grown into his body and he has a clear understanding of the scheme, so he's playing with total confidence. He knows exactly what's going to happen, where it's going to happen" (link via Rob Demovsky of ESPN.com). There is no reason to think that Bulaga himself would not like to continue his career where it began, though he was understandably in no state to discuss his future after Green Bay fell to the Seahawks several weeks ago.
But, if he does not re-sign with the Packers before free agency opens on March 10, he will likely be one of the first players to come off the board, and his presence should be a great comfort to whatever quarterback lines up behind him.
Photo courtesy of USA Today Sports Images
Follow @PFRumors