Pending free agents:
Top 15 cap hits for 2016:
Notable coaching/front office moves:
Draft:
Other:
Overview:
Last offseason, the Jets overhauled their front office and made sweeping changes on the sidelines. After some bad decisions by John Idzik and a few disappointing performances that weren't necessarily Rex Ryan's fault, both men were shown the door in favor of new GM Mike Maccagnan and head coach Todd Bowles.
The Jets raised eyebrows when they fired the defensive-minded Ryan only to replace him with another defensive coach in Bowles. The 51-year-old became the Jets' sixth straight head coach with a defensive background, following in the footsteps of Ryan, Eric Mangini, Herm Edwards, Al Groh, and Bill Parcells. That may seem like an exceptionally long time to emphasize defense, but one can hardly blame Gang Green for being wary of going back to an offensive-minded HC after two dreadful years with Rich Kotite.
Ryan's exit was supposed to mean less fodder for the New York tabloids to run with, but that wasn't the case after presumptive starting quarterback Geno Smith got into a skirmish with defensive end IK Enemkpali. Smith's wired-shut jaw opened the door for Ryan Fitzpatrick, who wound up having a stellar season under center. After an up-and-down start to the year, the Jets found themselves at 5-5 heading into Week 11. From there, Gang Green went on a tear, taking out the Dolphins, Giants, Titans, Cowboys, and Patriots. Unfortunately, they succumbed to the Bills in the season finale and failed to earn a postseason berth, but the Jets showed plenty of promise in 2015.
What can the Jets do to get over the hump this year? Let's take a look:
Key Free Agents: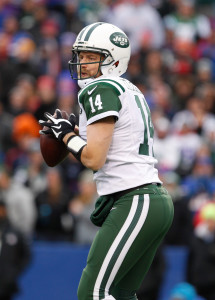 The Jets' list of noteworthy free agents begins with journeyman quarterback turned surprise MVP candidate Ryan Fitzpatrick. In his first season in New York, Fitzpatrick had the best performance of his career, passing for nearly 4,000 yards and 31 touchdowns against just 15 interceptions. After earning just $3.25MM last season, the 11-year veteran should be in line for a healthy raise, and could garner roughly $10MM per season. For months now, there has been an expectation that the Jets and Fitzpatrick would strike a deal before he becomes an unrestricted free agent, but with the new league year right around the corner, the two sides have yet to reach an agreement.
If Fitzpatrick is not signed by the start of free agency, he'll be one of the most popular offensive free agents available. That's a far cry from where the 33-year-old's value was this time last year — at that time, the Jets brought Fitzpatrick aboard as a Plan B in case Geno Smith couldn't cut it under center. As it turns out, Smith never got his chance to shine due to circumstances out of his control.
Although Fitzpatrick looks like a hot commodity, his value is still difficult to pin down. On one hand, Fitzpatrick guided the Jets offense extremely well in 2015 and talent at the quarterback position is scarce. On the other hand, some would argue Fitzpatrick represents a decent transitional option at best, and pessimists could point to his solid campaign as a fluke. For the Jets, the bottom line is this: Fitzpatrick is the best option they have and they simply can't afford to let him go. A two-year deal with a $16-$18MM value would be ideal for Gang Green, but the club may have to go a little higher than that to retain its starting QB.
The Jets and Muhammad Wilkerson have been butting heads over a new contract for ages and while there's no long-term resolution on that situation yet, that resolution appears likely to come at some point this year. Gang Green has applied the non-exclusive franchise tag, worth $15.7MM, to Wilkerson, ensuring that he won't become an unrestricted free agent.
Wilkerson, 26, enjoyed his best season as a pro in 2015, racking up a career-high 12 sacks and forcing three fumbles, to go along with 64 tackles. Arguably the best defensive player for the Jets last season, Wilkerson also earned his first Pro Bowl berth. While Wilkerson's performance showed he was worthy of the franchise tag, the Jets have two other talented defensive ends on their roster, in Sheldon Richardson and Leonard Williams, so carrying Wilkerson with a $15MM+ cap number is something of a luxury.
Although Wilkerson is technically still a free agent who has the ability to sign an offer sheet with another team, it's unlikely that any club will give up two first-round picks to sign him away from the Jets. It's more likely that an interested suitor would approach New York about a potential trade, which would allow that club to potentially land Wilkerson for less compensation, while still giving the Jets something in return for letting him go. Wilkerson's situation will be worth keeping a close eye on this offseason, since there's some skepticism that he, Richardson, and Williams are all in the Jets' long-term plans.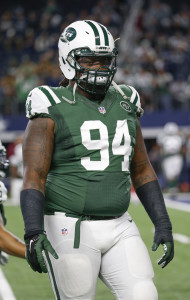 Of course, Wilkerson isn't the only standout Jets defensive lineman eligible for free agency this winter, and the D-line could become even more crowded if the club re-signs Damon Harrison. "Snacks" is a tremendous run-stopping defensive tackle, and interest in a new deal appears to be mutual.
For the last few years, the advanced metrics at Pro Football Focus have been very high on the 27-year-old's work. In 2015, Pro Football Focus (sub. req'd) gave Harrison a 91.9 overall grade, placing him as the seventh-best interior defensive lineman in the NFL. Harrison played in only half of Gang Green's snaps, but he is incredibly vital to the Jets' 3-4 front and could get big bucks from another club looking for a tough, physical nose tackle. As a result, the Jets' best chance to retain Harrison might be to work out a long-term deal prior to the start of free agency.
Running back will be a key position for the Jets as the free agent period approaches, since three of the team's backs – Chris Ivory, Bilal Powell, and Stevan Ridley – will be eligible to become unrestricted free agents. Out of that trio, Ivory has been the most productive, earning his first Pro Bowl nod in 2015 after he ran for 1,070 yards and seven touchdowns.
However, that performance may have lined up Ivory for a contract worth a little more than the Jets are willing to spend. While Ivory may return, Powell looks like the most probable candidate to re-sign with the team — Gang Green probably won't want to pencil him in as the No. 1 back on the depth chart heading into 2016, but he has averaged a solid 4.0 yards per carry over the course of his career, and has displayed an ability to catch the ball out of the backfield, racking up a career-high 47 receptions in 2015. If the price is right, Powell could return as a third-down back who occasionally gets early-down work as well.
For the last five years, outside linebacker Calvin Pace has been a staple of the Jets' linebacking core. However, this may be the offseason where it all comes to an end for the Ryan-era holdover. In 2015, Pace appeared in all 16 games for Gang Green but saw his numbers drop across the board, and his 21 tackles and three sacks pale in comparison to his best work in previous seasons. Considering he'll turn 36 later this year though, the odds are against a strong bounce-back season for Pace in 2016, and if the Jets do bring him back, it's unlikely to be in a starting role.
Demario Davis is another linebacker whose days as a Jets starter appear numbered. Davis saw the majority of the inside linebacker snaps alongside David Harris in New York last season, but he's not the kind of standout defender that the club should rely on going forward. A recent report suggested that the Jets would likely let Davis reach the open market, where he'll probably land an offer worth more than what New York is willing to put on the table.
While Davis may not be in the Jets' plans, the team could bring back another free agent inside linebacker, Erin Henderson. After missing the 2014 season due to off-field issues, Henderson wasn't a real contributor on defense for the Jets until late in the 2015 campaign, but he was solid down the stretch, and if the club can bring re-sign him to an inexpensive, short-term deal, he should make good on the investment.
Safety Antonio Allen and defensive linemen Stephen Bowen and Leger Douzable are among the other Jets part-time defenders who could depart this offseason in free agency. None of those players would be bad signings on minimum-salary contracts, but the Jets probably won't spend much more than that to retain any of them, since they're unlikely to be relied upon for major roles going forward.
The same could perhaps be said for veteran guard Willie Colon and tight end Kellen Davis on the offensive side of the ball. Colon has started 38 games for the Jets in his three seasons with the team, but injuries limited him to just six contests in 2015, and he's nearing his mid-30s, so he shouldn't be counted on as more than a depth piece. As for Davis, he saw a surprising amount of snaps for the Jets last season, but he was primarily used as a blocker, catching just three balls. We'll see if the team liked him enough to re-sign him with Jace Amaro set to return from a season-ending injury.
Finally, the Jets will likely retain at least two of their restricted free agents, who have proven to be solid contributors. Punter Ryan Quigley figures to be tendered at the lowest rate, and the fact that the RFA tender is non-guaranteed could allow the Jets to bring in some competition for him if they so choose. Wide receiver Kenbrell Thompkins could also get a tender offer after grabbing 17 balls in his seven games with the Jets last season. Tight end Zach Sudfeld is a longer shot to be tendered after missing the 2015 season due to a torn ACL.
Possible Cap Casualties: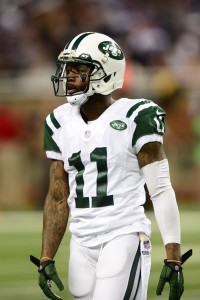 Just a few months before he lost his job, former Jets GM John Idzik made one of his more questionable roster moves, signing wide receiver Jeremy Kerley to a four-year, $16MM contract which included more than $5MM in guaranteed money. The timing of the extension, which was consummated in October 2014, was a little unusual, since the Jets had just acquired Percy Harvin in a mid-season trade and Idzik's job was hanging in the balance.
A year and a half later, that extension looks even worse. Kerley has caught just 32 balls in 25 games since putting pen to paper, and now that he has no more guaranteed base salaries, it may be time for the Jets to cut him loose. Releasing Kerley would create just $1.3MM in cap savings, since he still has a total of $1.8MM in dead money on the contract, but if he's not in the team's plans, it makes sense to pull the trigger sooner rather than later.
The same can be said of tight end Jeff Cumberland, whose role was significantly reduced under the Jets' new regime last season. After recording between 23 and 29 receptions in each season from 2012 to 2014, Cumberland caught only five passes on 14 targets in 2015. The Jets can clear the tight end's entire $1.9MM cap charge from their books by cutting him, so it would be a surprise if they didn't make that move.
On the offensive line, tackles D'Brickashaw Ferguson and Breno Giacomini have a combined cap hit of nearly $20MM, with Ferguson's $14.107MM charge making up the majority of that total. The Jets could save almost $13.5MM by cutting both players, but I won't be shocked if the club keeps both players around. Having said that, Maccagnan probably has enough leverage to ask Ferguson and/or Giacomini to take pay cuts if the team is unhappy with their performances. In Ferguson's case, in particular, the Jets could create a few million dollars in cap savings without cutting significantly into the veteran's potential 2016 earnings.
On a smaller scale, kicker Nick Folk is a candidate to have his deal reworked. A quad injury ended Folk's season prematurely, and while it's probably not the sort of injury that will have an impact on his 2016 performance, he's on track for a cap hit of $3.343MM. If the Jets feel like that figure is too high, the team could encourage him to revisit his contract or risk having to battle for his job in training camp.
Positions Of Need:
The Jets will, obviously, have a major hole to fill at quarterback if they can't work something out with pending free agent Ryan Fitzpatrick. But it would be a huge surprise if the two sides don't agree to a deal, so we can assume for the time being that the Jets will be set at QB.
The same can't be said at running back though, where No. 1 option Chris Ivory could walk in free agency. If the Jets can re-sign Bilal Powell, he and Zac Stacy look like good second and third options on the depth chart, but the club wouldn't have a workhorse to lean on.
Assuming Ivory does leave, it's likely a signal that the Jets won't spend big on the position, which would rule out free agents like Doug Martin and Lamar Miller. Using a mid-round draft pick on a running back would make some sense, but it's possible the Jets will want to devote those picks to adding depth on the offensive line or on defense, so it will be interesting to see how the team addresses the RB position.
One potential wild card? If the Texans release Arian Foster, keep in mind that Jets GM Mike Maccagnan worked in Houston's front office for 15 years, and was the club's coordinator of college scouting when Foster was drafted. The veteran running back likely wouldn't break the bank if teams are scared off by his injury history.
Another potential target worth considering is Ohio State's Ezekiel Elliott. I don't know that spending a first-round pick on a running back is the best use of the Jets' resources, but if the team hasn't addressed the position by that point in the offseason, and Elliott is still on the board at No. 20, it's certainly worth considering, since he has the talent to be a difference-maker on offense.
In Brandon Marshall and Eric Decker, the Jets have two reliable pass-catchers, and Jace Amaro's return should give the team a viable third option. If Jeremy Kerley and Jeff Cumberland are cut, and Kellen Davis departs in free agency, adding a slot receiver or a second tight end could become priorities for the team. Still, there are some promising in-house options to replace Kerley, including Quincy Enunwa and Kenbrell Thompkins, and tight end isn't a spot where the Jets figure to devote significant resources. Cumberland and Davis, the team's top two TEs in 2015, combined for just eight receptions, as Fitzpatrick looked elsewhere on most of his drop-backs.
Outside of running back then, the Jets' top priority on offense will be on the line, where D'Brickashaw Ferguson and Nick Mangold are getting older, and Breno Giacomini and Brian Winters are question marks. Guard James Carpenter had a nice season in 2015, but he looks like the only starter the Jets can realistically rely on for the next few seasons. Pro Football Focus ranked the Jets' line as the NFL's 26th-best in 2015, so an influx of both talent and youth up front would be a boon for the franchise.
Addressing the offensive line in the draft makes sense for the Jets, but it may be tricky to find a good value in the first round, at No. 20. The team can't count on a tackle like Ronnie Stanley or Jack Conklin to slip that far, and it may be a little high to take an interior lineman. If the Jets can land a first-round pick in a trade involving Muhammad Wilkerson, their draft prospects change, but that's probably a long shot. For now, it may make more sense for the team to explore second-tier free agents and eventually spend a couple Day 2 or 3 picks on linemen. New York may not find a star with that approach, but adding solid depth and creating competition is important, especially in the event that the club's incumbent options struggle or go down with injuries.
If the Jets target interior linemen on the open market, there are a couple good options in Houston that Maccagnan is very familiar with — guard Brandon Brooks and center Ben Jones are among the most promising free agents at their respective positions, and each player is just 27 years old this year. At tackle, I don't expect the Jets to make a big splash for a top-tier free agent, but perhaps the team goes after someone like Bobby Massie, Bradley Sowell, or Don Barclay. All three of those players have starting experience, are still in their 20s, and have a connection to either Jets head coach Todd Bowles or offensive line coach Steve Marshall.
On the defensive side of the ball, the line shouldn't be an issue unless Wilkerson is traded and Damon Harrison signs elsewhere. In Sheldon Richardson and Leonard Williams, the team still has two foundational pieces up front, but if the club has to replace Harrison with a lesser nose tackle and decides to move Wilkerson, it's not nearly as strong a group.
Still, while the Jets' approach to the defensive line will hinge on whether or not certain players return, the linebacker position should be a priority even if all of the club's free agents return (which is unlikely). David Harris isn't going anywhere at inside linebacker, and Lorenzo Mauldin flashed enough promise at outside linebacker in his rookie season that he should have a major role there going forward, but the team could use another starter at both spots, even if Erin Henderson and Calvin Pace re-sign.
Once again, the No. 20 overall pick figures to provide some intriguing options if the Jets opt for a linebacker. There's a chance that that inside linebacker Reggie Ragland and outside linebackers Leonard Floyd and Darron Lee could be on the board when the Jets are on the clock in the first round, and each of those prospects would look good in green.
I imagine the team will target a player who can contribute immediately, but depending on just how scary his medical records look, Notre Dame linebacker Jaylon Smith – who was in the running for the No. 1 pick before he suffered a major knee injury – will be awfully intriguing. With the draft still nearly two months away, it's hard to know how far Smith will fall due to his knee and ankle issues. At this point, it still seems plausible that he could be off the board by the time the Jets pick in the first round, or that he could still available for New York in round two or three.
Given the Jets' willingness to continue leaning on a player like Pace well into his mid-30s, I wonder if the team might be open to targeting free agent linebackers who are on the wrong side of 30. The Chiefs have a couple interesting candidates in OLB Tamba Hali and ILB Derrick Johnson, who are 32 and 33, respectively. And recently-released inside linebackers DeMeco Ryans and James Laurinaitis could be good fits in New York. If the Jets prefer someone a little younger and don't want to shop in the premium section for a player like Bruce Irvin or Danny Trevathan, then I could see the team kicking the tires on free agents like O'Brien Schofield, Rolando McClain, Shea McClellin, and Sam Acho.
In the secondary, the safety position looks fairly stable, with Marcus Gilchrist and Calvin Pryor capable of starting, and Dion Bailey perhaps set to take on an increased role as the third man on the depth chart. However, with Antonio Cromartie no longer in the mix, the cornerback position will probably need to be addressed.
The Jets figure to give cornerbacks like Marcus Williams, Buster Skrine, and Dee Milliner the opportunity to compete for significant playing time, but it's a little risky to rely on any of those players as a full-time starter opposite Darrelle Revis. There's plenty of cornerback depth on the free agent market this winter, so even if the Jets prefer not to splurge on a top-tier option like Janoris Jenkins, Sean Smith, or Prince Amukamara, they should be able to add a steady veteran. Leon Hall, Patrick Robinson, William Gay, and Kyle Wilson are among the players that could fit that bill.
On special teams, the Jets' outlook remains somewhat uncertain, with punter Ryan Quigley facing restricted free agency and kicker Nick Folk carrying a high cap number. Both players could very well be back, but it wouldn't cost much to bring in some camp competition at both positions.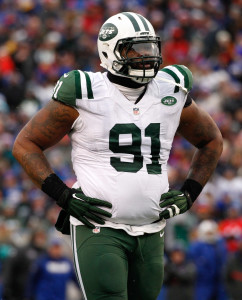 Extension Candidates/Contract Issues:
Having franchised Muhammad Wilkerson, the Jets will now have until July 15th to work out a multiyear deal with him. Ultimately, the odds of the Jets figuring something out with Wilkerson could hinge on how high the team is in Sheldon Richardson, who is also a candidate for a new deal. It seems extremely unlikely that New York will invest heavily in both players, whose skill sets overlap too much to give them both $100MM contracts.
All indications are that the Jets prefer Richardson's on-field potential to Wilkerson's over the long term, but Richardson's off-field troubles complicate the issue. Further run-ins with the law and/or violations of NFL policies could result in serious discipline for Richardson, who missed four games last season due to a substance-abuse suspension. The Jets will have to be awfully confident those problems are behind him if they're going to sign him to a mega-deal.
Considering the club holds a fifth-year option on Richardson for the 2017 season, it wouldn't be surprise if Maccagnan and company put off extension talks for both defensive ends for a little while longer, reassessing the situation after the 2016 season. If Richardson is a model citizen between now and then, the Jets could more comfortably choose to extend him rather than Wilkerson.
Meanwhile, depending on how heavily the Jets choose to be involved in free agency, the team may need to restructure a few contracts to create some cap flexibility. If possible, New York should avoid adjusting Darrelle Revis' deal, since pushing more dead money onto the later years of that pact will make it an albatross, particularly if his performance continues to decline (he was good, but not great, during his first year back with the Jets).
Brandon Marshall, Nick Mangold, and David Harris look like more logical candidates for restructures, if the club goes in that direction. Their cap hits range from $7.5MM to $9.5MM, and none of their contracts feature any dead prorated bonus money, meaning the future ramifications of a restructure would be minimal.
Overall Outlook:
The Jets had a strong first season under new general manager Mike Maccagnan and head coach Todd Bowles, and two big offseason additions played a big role in that success — acquiring quarterback Ryan Fitzpatrick and wide receiver Brandon Marshall only cost the Jets two late-round draft picks, and the two veterans were arguably the team's best offensive players, making a more substantial impact than the team's higher-profile free agent signings.
With so many players facing free agency this offseason, and without a huge amount of cap flexibility to retain them all, Maccagnan may have to strike gold with a couple roster moves once again this winter. The Jets can't afford to go on another spending spree in free agency, and the team has the lowest draft pick of any non-playoff club, so adding premium talent will be tricky. In his first offseason, Maccagnan took advantage of the copious amount of cap room John Idzik left behind, but the GM's second winter in New York will provide greater challenges, and it will be fascinating to see how he tackles them.
Zach Links contributed to this post.
Information from Over The Cap was used in the creation of this post. Photos courtesy of USA Today Sports Images.

Follow @PFRumors