4:27pm: Chiefs chairman and CEO Clark Hunt has issued a statement in response to the NFL's ruling on the Chiefs' appeal. It reads as follows:
"We appreciate the opportunity to make our appeal on this matter, and we acknowledge the minor reduction in fines imposed. However, we continue to believe that the facts of this case combined with the league's inconsistent enforcement of its tampering policies do not warrant the most severe penalty for player-related tampering in league history.
"Having exhausted our options under the appeal process, we are turning the page on this issue and look forward to continuing our preparations for the 2016 season."
4:18pm: The Chiefs' appeal of the penalties handed down by the NFL for their tampering violation has been denied, says Adam Teicher of ESPN.com (Twitter links). According to Teicher, the fine levied against the Chiefs has been reduced from $250K to $200K, and Andy Reid's fine was also reduced, from $75K to $60K, but the rest of the penalties facing the team remain unchanged.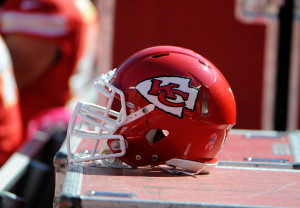 The NFL announced on the first day of the 2016 league year that it had fined the Chiefs $250K and taken away two draft picks from the franchise – including a 2016 third-rounder – as penalties for tampering with wide receiver Jeremy Maclin prior to last year's free agent period. As expected, Kansas City will move forward without those lost draft picks.
Adam Caplan of ESPN.com tweeted when the Chiefs initially filed their appeal that he had heard the league had gathered "pretty strong information" on the situation, making it unlikely that the penalties would be overturned.
The NFL alleged that the Chiefs were in direct contact with Maclin during the time leading up to 2015 free agency. Teams are only permitted to talk to player agents – not players themselves – during the legal tampering period, and can't discuss free agents at all prior to that.
In addition to being docked a 2016 third-round pick, the Chiefs also lost a 2017 sixth-rounder as a result of the league's ruling.
Photo courtesy of USA Today Sports Images.
Follow @PFRumors