Mark Davis has yet to receive official pushback from fellow owners after declaring his intentions to relocate the Raiders to Las Vegas, but the item did not come up at this Tuesday's owners' meetings in Charlotte. Details are lacking on the Raiders' viability in Vegas to the point that multiple owners told Ben Volin of the Boston Globe they haven't received any "research, market studies, or plans" about how the team could succeed in Sin City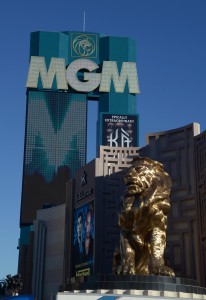 .
Although this process resides in its early stages, with a stadium deal in Nevada not yet agreed upon, some owners appear to be displaying some skepticism about another Raiders move.
While a prospective $1.4 billion stadium is much more enticing for the Raiders than staying at O.co Coliseum, the Las Vegas market doesn't interest the league nearly as much as the Bay Area does, an NFL insider told Volin. The preference within the league is for the Raiders to stay put rather than traverse a relocation path for the second straight year.
The disparate sizes of said markets drive this sentiment, with Vegas ranking as the country's No. 42 media market and the Bay Area its sixth. Despite the 49ers already standing as the more secure Northern California franchise, the region remains favorable for the NFL when compared to the nation's gambling capital.
In addition to the corporate wealth situated in Northern California for business-partnership purposes, Volin points out that the 49ers' trek to Santa Clara places them further away from downtown San Francisco. The Raiders presently playing 17 miles from downtown San Francisco has a claim to the area's appeal despite the teams technically sharing a market.
Owners have yet to study Vegas as a market, however, but also have no idea at this point if the Raiders moving there is a viable option. Despite reports that Davis is ready to "walk the walk" when it comes to moving his team to Nevada — even going as far as to say Los Angeles is no longer in the team's plans despite its standing behind the Chargers as a candidate to join the Rams there — Volin concludes the most realistic and profitable plan remains finding a solution in Oakland, the support of influential owners Jerry Jones and Robert Kraft notwithstanding.
However, the city of Oakland and the Raiders have made next to no progress in their talks for a new stadium, which has led Davis to publicly pursue other areas. Calling the Raiders-to-Vegas talk premature, Roger Goodell did speak with Oakland mayor Libby Schaaf earlier this week in hopes of the league finding a "combined solution" to keep the team in its original location.
Photo courtesy USA Today Sports Images
Follow @PFRumors