Von Miller is doubling down on his threat to hold out for the 2016 season if he does not get the multi-year contract he is seeking. Moments ago, Miller posted the following to Instagram (sic):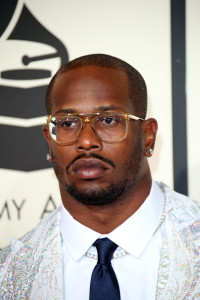 "I love my Teammates, Coaches, and My Fans but there is "No Chance" I play the 2016 season under the Franchise tag," Miller wrote.
[RELATED: Broncos Sign Brandon Marshall To Four-Year Extension]
If Miller opts to sit out the 2016 season, the Broncos will only be able to use the non-exclusive franchise tag on him and will not have the exclusive franchise tag at their disposal. Typically, a team that is able to pry a player away on the non-exclusive tag would have to forfeit two first-round picks to the former team. Furthermore, if Miller were to sit out, the compensation price would drop from two first-round picks to a first and a third. At least a few teams would consider forfeiting two first-round choices to land Miller but that field will expand further if the price drops to a first- and third-round choice. Of course, signing Miller in this scenario would still require the forfeiture of valuable picks on top of giving him a $100MM+ deal with significant guarantees.
Earlier this month, word leaked out that Miller turned down a proposed six-year, $114.5MM deal from the Broncos. Of course, when it comes to NFL contracts, it's the true guarantees and cash flow in the first three years that matter more than anything. While the deal would seem to be more valuable that the one given to Dolphins defensive tackle Ndamukong Suh, the reality is that the contract is not as appealing as it may sound at first.
Of course, Miller gained more ammunition for his cause this week when Fletcher Cox inked a fresh six-year, $103MM deal with the Eagles. The deal carries a hefty average annual value and it also gives him $36.299MM fully guaranteed. On top of that, because of the way the contract is structured, he's unlikely to see anything less than $55.549MM in total when all is said and done.
Photo courtesy of USA Today Sports Images.
Follow @PFRumors