A long-discussed future endeavor, the NFL slotting a franchise in London appears to be still on the minds of the league's decision-makers. But the specifics of such a progression now have taken an interesting turn.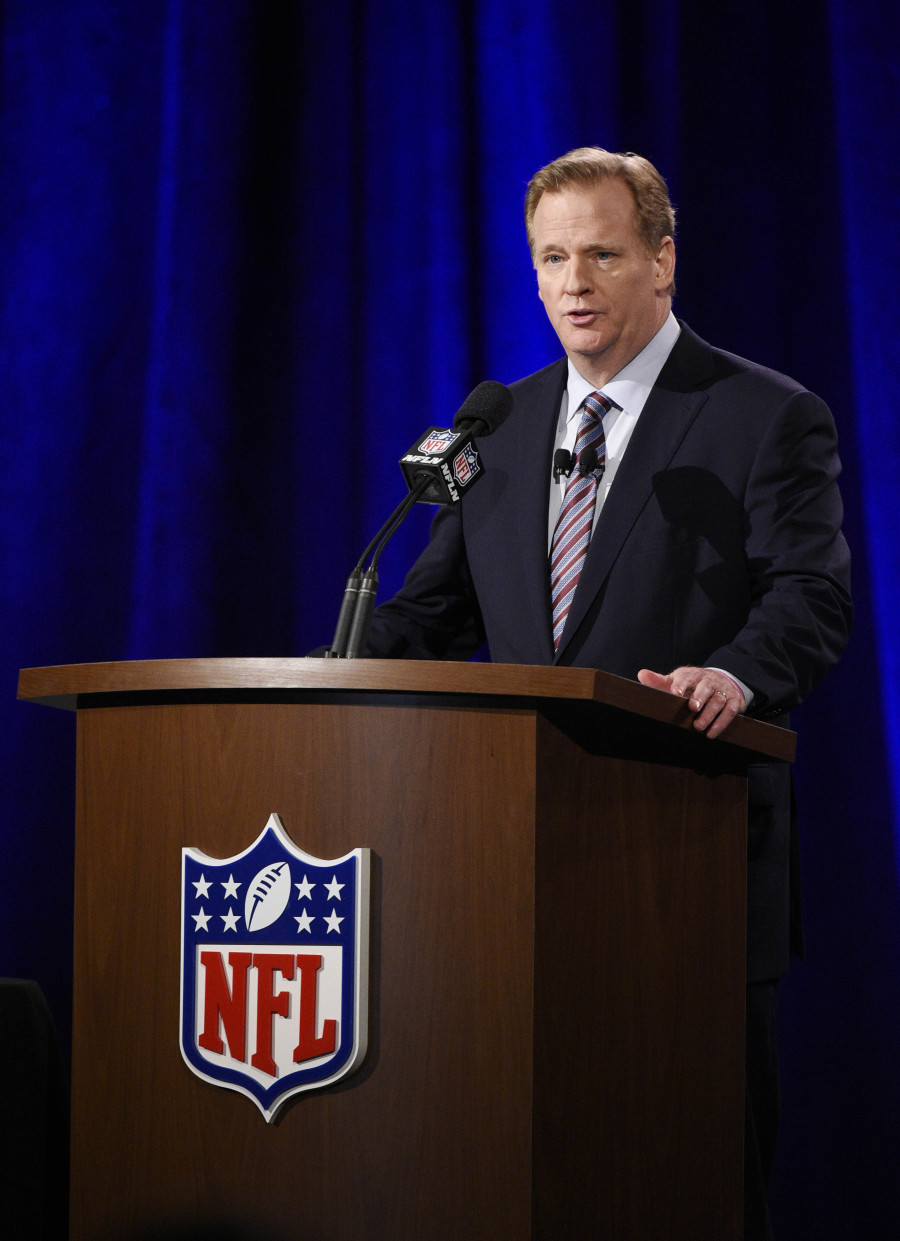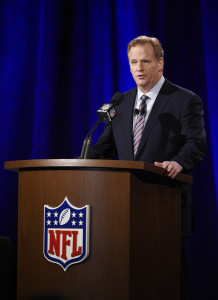 At last week's owners meetings in Charlotte, the subject of a London franchise became a key talking point, enough so that several owners, according to CBSSports.com's Jason La Canfora, are "more convinced than ever" that the league bigwigs want this to happen.
The last news coming out of the NFL-to-England front came during Roger Goodell's pre-Super Bowl press conference, with the commissioner wanting to expand the London itinerary beyond three games. But at the latest owners summit, the owners discussed numerous details about the prospect of a London franchise, La Canfora writes.
Subjects like the prospect of convincing coaches to move to London or attracting free agents were broached, along with how employees would be paid. While unlike anything close to the type of expansion the NFL has seen, La Canfora categorizes these seemingly key issues as labor matters that wouldn't serve as deal-breakers.
However, the major point of contention that came up in Charlotte stemmed from what would happen if the London team qualifies for the playoffs.
Illustrating perhaps how far these talks have gone, the league is concerned about that prospect and the opponent being from the Western part of the United States. Teams in recent years received byes coming out of their complex travel requirement to the United Kingdom — although the Colts won't receive said luxury this season — and the Grenwich Mean Time Zone resides eight hours ahead of the Pacific Time Zone. With post-week byes not existing during the playoffs' initial two rounds, that could pose another deterrent to a London franchise formulating.
"That was the thing they seemed to have the most difficulty figuring out," a team exec who closely watched the North Carolina session told La Canfora. "They aren't sure how to handle that from a competitive standpoint, but judging from how (Mark Waller, the head of the NFL international arm) spoke about, it's definitely something they are spending a fair amount of time working on."
In speaking to teams on how best to handle this as-of-now hypothetical instance, La Canfora hears the idea of giving the road team the option of playing the game a few days early or a few days after the usual weekend date may be the eventual scenario.
La Canfora notes that these ideas becoming relevant to the actual schedule are years away, but with the NFL condensing its London slate to resemble a mini-regular season this October for European fans and expanding to a second site in Twickenham Stadium, this prospect continues to gain steam.
Photo courtesy USA Today Sports Images
Follow @PFRumors