12:22pm: Brady is done fighting the suspension, but the NFLPA might not be ready to throw in the towel:
"After careful consideration and discussion with Tom Brady, the NFLPA will not be seeking a stay of the four game suspension with the 2nd Circuit. This decision was made in the interest of certainty and planning for Tom prior to the New England Patriots season. We will continue to review all of our options and we reserve our rights to petition for cert to the Supreme Court," the union said in a statement.
11:57am: Tom Brady announced that he will no longer pursue an appeal of his suspension via the court system (Facebook link):
"I'm very grateful for the overwhelming support I've received from Mr. Kraft, the Kraft family, coach Belichick, my coaches and teammates, the NFLPA, my agents, my loving family and most of all, our fans. It has been a challenging 18 months and I have made the difficult decision to no longer proceed with the legal process. I'm going to work hard to be the best player I can be for the New England Patriots and I look forward to having the opportunity to return to the field this fall."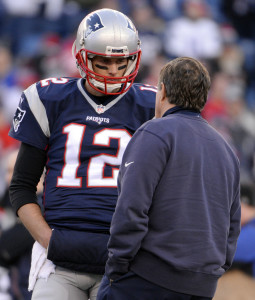 Brady's chances at again avoiding the four-game suspension for his role in the Patriots' Deflategate controversy dwindled again on Wednesday, with the Second United States Circuit Court of Appeals denying the quarterback's request for a rehearing. After that happened, Brady was left with one final legal option: petitioning to have his case heard before the Supreme Court. Given that the SCOTUS handles some of the most important legal matters in the country, Brady's chances of getting a new trial seemed slim. While Brady still could have filed for that hearing with the hopes of effectively deferring his four-game ban, he has elected to put the circus behind him.
Now that Brady has reluctantly accepted his four-game suspension, he won't be eligible to return to regular-season action until Sunday, October 9th in Cleveland. The Patriots will be without their franchise quarterback for games against the Cardinals, Dolphins, Texans, and Bills, leaving understudy Jimmy Garoppolo in the starting role for the first month.
Brady will be docked four games worth of pay, which equals out to just $235K. During the ban, he will be prohibited from having contact with the team.
Photo courtesy of USA Today Sports Images.
Follow @PFRumors