The Chargers have submitted enough signatures in support of their downtown stadium proposal to the city of San Diego to land the proposal on the November ballot, according to the City Clerk's Office (report via 10News.com). The Chargers submitted 110,380 signatures collected over a six-week period for consideration, and a random sampling of 3% of the signatures indicated that the team had collected more than enough to send the measure to the San Diego City Council, which is expected to formally place the initiative on the ballot.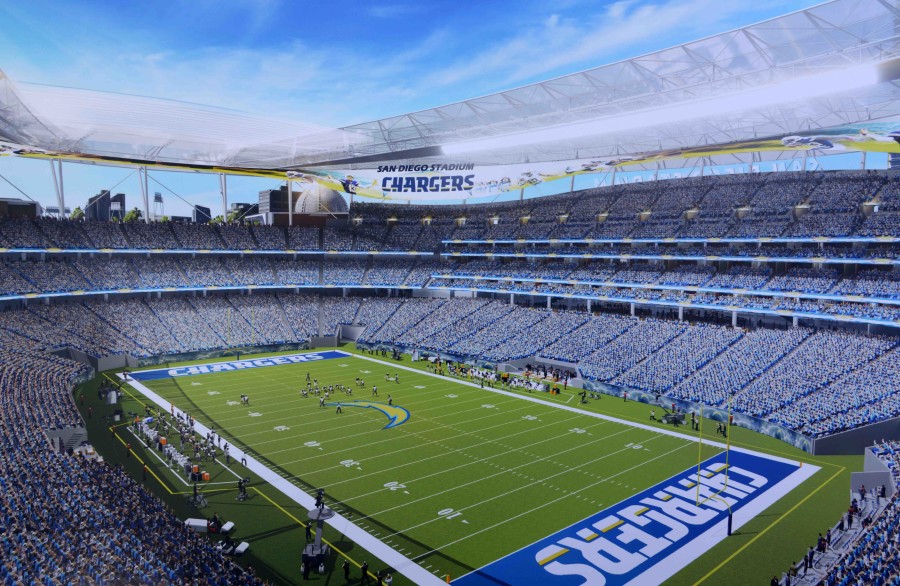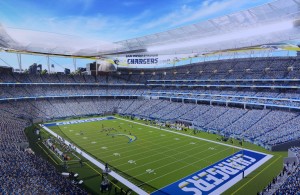 But while the Chargers have cleared one major hurdle in their efforts to remain in San Diego, most sources with knowledge of the situation believe that voters will not approve the plan. Those voters will need to decide if they want to increase the hotel room tax to 16.5%, up from its current effective rate of 12.5%. The proceeds generated by that tax hike would help fund the $1.8 billion plan, which calls for a 61,500-seat facility in the East Village. $650MM of that cost would be footed by the Chargers, who would pay $350MM of their own money while obtaining a $300MM loan from the NFL.
Hoteliers, predictably, are expected to heavily oppose the initiative, but the rest of the San Diego citizenry doesn't seem especially fond of the idea either. As Brent Schrotenboer of USA Today observes, the team presented polling data to the NFL last year that showed about 65% disapproval of public funding for a new stadium in San Diego.
A recent and unrelated court case in California has also complicated matters quite a bit. Back in March, a California appellate court held that citizens' initiatives like this one required only a simple majority of more than 50%, as opposed to the two-thirds majority that is typically required when a tax hike is proposed by a government agency. However, the California Supreme Court has vacated that ruling pending its decision on the matter, and that decision will probably not be rendered before November. As such, the Chargers will likely need the full two-thirds majority to approve their stadium plan.
If the San Diego measure does not receive the requisite voter support, team president Dean Spanos has an agreement in place to have the Chargers become the second team in the Rams' future Los Angeles home.
Photo courtesy of USA Today Sports Images
Follow @PFRumors