With the season fast approaching, we're chatting with beat writers from around the league to gain insight on each team's offseason and how those moves will impact the season ahead.
Now, we continue the series by discussing the Jaguars with Ryan O'Halloran of the The Florida Times-Union. You can follow Ryan on Twitter @ryanohalloran and check out his stories here.
Zach Links:  Right now, the Jaguars don't sound intent on signing Greg Hardy, even though they auditioned him earlier this summer. Do you sense that a change of heart is possible? Or have the Jaguars concluded that Hardy is not worth all of the baggage that comes with signing him?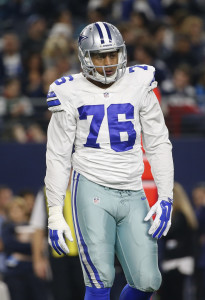 Ryan O'Halloran: The only way a change of heart is possible is if the Jaguars are equal parts beset by injuries or ineffectiveness at the defensive end spot early in the year. If they were afraid of his baggage, they wouldn't have brought Hardy in for a visit. This way, they've met him, heard his side of things and worked him out so if they need to call him on a Tuesday to sign him and get to town for practice on a Wednesday, they don't have to do all of the research.
Zach Links:  The Jaguars shelled out lots of money for Malik Jackson, a player who has only one season as a full-time starter on his resume. Will the Jaguars come to regret the six-year, $85.5MM deal ($31.5MM guaranteed) or will he prove to be a difference-maker for years to come?
Ryan O'Halloran: More often than not, these gigantic deals become regrettable down the line. That said, the guess here is Jackson will be a difference-maker early in the contract. Against the Jets in the preseason opener, he showed good power by pushing a guard back and impacting Ryan Fitzpatrick's throwing motion. The Jaguars needed a three-down interior defensive lineman like Jackson and also needed to overpay to get him.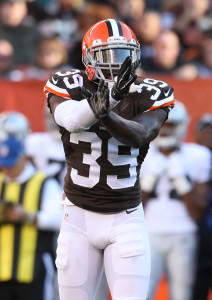 Zach Links: Tashaun Gipson also got a nice payday courtesy of Jacksonville with his five-year, $36MM deal ($12MM guaranteed). Will he help solve the Jags' woes at safety after their group was among the league's worst in 2015?
Ryan O'Halloran: Gipson is the key to the Jaguars' free agent class. The free safety spot has been unsettled since Dave Caldwell/Gus Bradley were hired in January 2013. Dwight Lowery (2013), Josh Evans (2013-15), Winston Guy (2014) and Sergio Brown (2015) have all started there and been unimpressive. Enter Gipson. If he can be the sideline-to-sideline free safety, it will allow the Jaguars' cornerbacks to play tighter man coverage and allow strong safety Johnathan Cyprien to play closer to the line of scrimmage and better take advantage of his skills (run support, not coverage).
Zach Links:  How good can Jalen Ramsey be in the long run? Who does he remind you of?
Ryan O'Halloran: I haven't seen enough of him to come up with a comparison. It's tough to say what Ramsey's ceiling is because he played three positions in three years for Florida State – free safety, slot corner and outside corner. The Jaguars are asking him to play inside and outside corner.
Zach Links:  As the 53-man roster deadline approaches, what roster battles should Jaguars fans be keeping an eye on?
Ryan O'Halloran: For a team that went 5-11, it's surprising that there aren't more battles going on, but that speaks to the Jaguars' activity in free agency and the draft. Here are a couple: Left tackle (Kelvin Beachum or Luke Joeckel). Left guard (Joeckel or Tyler Shatley or Mackenzy Bernadeau or Chris Reed). No. 5 receiver (Bryan Walters or Arrelious Benn).
Zach Links:  How do you expect 2016 to go for the Jaguars? What record do you think they'll finish with?
Ryan O'Halloran: This is the most talented team of the Caldwell-Bradley Era, but that won't mean a playoff berth. I've got them with a 7-9 record.
Photos courtesy of USA Today Sports Images.
Follow @PFRumors